These 8 States Are Seeing Their COVID Infections Increase: Here's Why
The majority of states across the U.S. have seen their positive COVID cases decrease as more Americans get vaccinated, but there are still a handful of states with infection rates on the rise.
According to data from Johns Hopkins University — Alabama, Arkansas, Hawaii, Missouri, Nevada, Texas, Utah and Wyoming — all have had increasing numbers of positive COVID-19 cases in the past two weeks.
Of these states, only Hawaii (52%) has a high vaccination rate, according to the Centers for Disease Control and Prevention. These eight states have an average vaccination rate per state of 43%, according to USA Today, which is well under the 70% goal set by President Biden for the nation by July 4.
The Washington Post reported that at least 10 states in the South and rural West still have vaccination rates under 35%.
To date, 64% of the U.S. adult population has received one dose of the COVID vaccine, according to the CDC, with 43% of the eligible public fully vaccinated against COVID-19.
Vaccinations are helping the number of COVID-19 infections to go down in most places. The U.S. is reporting about 16,000 new positive coronavirus cases a day, a number that has not been seen since the early days of the COVID crisis, the Post reported.
Mass vaccination sites are closing due to low demand, but vaccine hesitancy has stalled inoculations, putting Biden's 70% vaccination goal in jeopardy.
A recent Gallup poll suggested that 1 in 4 Americans have no plans to get the COVID vaccine, citing reasons such as vaccine safety, allergies, development time and mistrust of the shot.
The U.S. has reached nearly 600,000 COVID-19 deaths and has reported more than 33.4 million confirmed cases of the virus, according to Johns Hopkins University.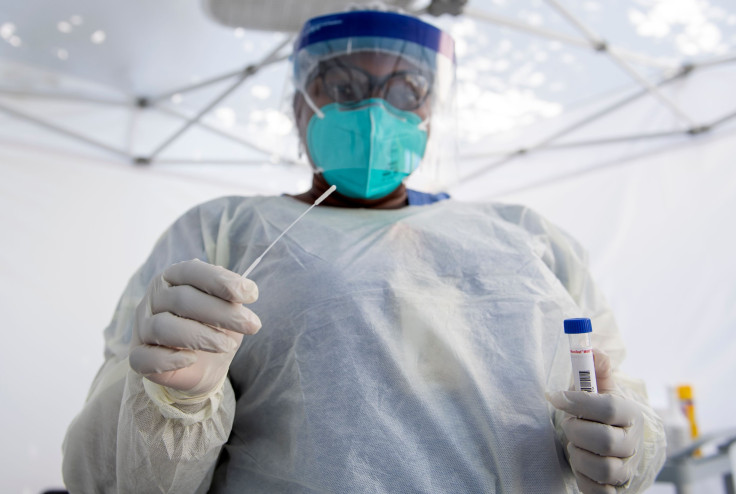 © Copyright IBTimes 2022. All rights reserved.
FOLLOW MORE IBT NEWS ON THE BELOW CHANNELS