67 Countries Where Being Gay Is Illegal As Uganda Enacts Harshest Anti-LGBTQ Law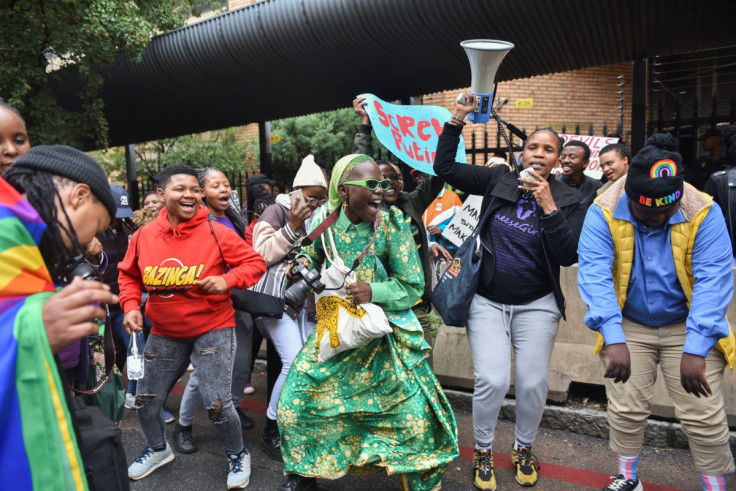 KEY POINTS
Uganda's new law stipulates the death penalty for "aggravated homosexuality"
About 67 countries criminalize homosexuality
There are at least 11 countries in which the death penalty is imposed or a legal possibility for consensual, same-sex sexual activity
Uganda, one of the nearly 70 countries that criminalize homosexuality, has recently enacted one of the world's toughest anti-LGBTQ laws.
Same-sex relations were already illegal in Uganda, as in 66 other nations around the world, according to the Human Dignity Trust. However, the new law signed by Ugandan President Yoweri Museveni includes the death penalty for "aggravated homosexuality," a broad term that could include gay sex with a minor or with someone who is HIV positive, Reuters reported.
The legislation stipulates capital punishment for "serial offenders" against the anti-LGBTQ law and for those who transmit terminal diseases like HIV/AIDS through gay sex. It also punishes "promoting" homosexuality with 20 years in prison.
Existing Ugandan law stipulates a maximum sentence of 10 years in prison for intentionally transmitting HIV and does not apply when the person who contracted the virus was aware of their sexual partner's HIV status.
However, the new law calls for the death penalty regardless of whether the transmission was intentional or unintentional and has no exception based on awareness of HIV status.
The legislation was amended earlier this month to stipulate that merely identifying as LGBTQ is not a crime and to require people to report homosexual activity only when a child is involved.
But the LGBTQ community in Uganda said the changes were useless since the country's law enforcement allegedly regularly exceeds its legal authority to harass them.
Uganda's anti-LGBTQ law was met with criticism at home, while Western countries and international organizations warned the country of losing aid.
President Joe Biden called the legislation "a tragic violation" of human rights. He said his administration will evaluate the implications of the law "on all aspects of U.S. engagement with Uganda."
Uganda-based Human Rights Awareness and Promotion Forum and 10 other individuals have already launched a complaint challenging the law at the constitutional court, Busingye Kabumba, one of the petitioners, told Reuters.
According to the Human Dignity Trust, at least 67 countries, including Uganda, currently criminalize "private, consensual, same-sex sexual activity," with most nations explicitly punishing sex between men via "sodomy," "buggery" and "unnatural offenses" laws.
Among these countries, at least five impose the death penalty for private, consensual same-sex sexual activity, including Iran, Northern Nigeria, Saudi Arabia, Somalia and Yemen, the organization said. The death penalty is a legal possibility for same-sex relations in Afghanistan, Brunei, Mauritania, Pakistan, Qatar and the United Arab Emirates, according to its report.
Around 41 countries criminalize consensual sexual activity between women, but lesbian and bisexual women have been subjected to arrest or threat of arrest even in nations that do not explicitly criminalize it, according to the organization.
So far, only 33 countries recognize same-sex marriages, while 34 others provide for some partnership recognition for same-sex couples, the Lesbian, Gay, Bisexual, Trans and Intersex Association (ILGA) told BBC News.
Below is the complete list of countries that criminalize same-sex relations, according to the Human Dignity Trust.
Afghanistan
Bangladesh
Brunei
Indonesia
Iran
Iraq
Kuwait
Lebanon
Malaysia
Maldives
Myanmar
Oman
Pakistan
Palestine
Qatar
Saudi Arabia
Sri Lanka
Syria
Turkmenistan
United Arab Emirates
Uzbekistan
Yemen
Algeria
Burundi
Cameroon
Chad
Comoros
Egypt
Eritrea
Eswatini
Ethiopia
Ghana
Guinea
Kenya
Liberia
Libya
Malawi
Mauritania
Mauritius
Morocco
Namibia
Nigeria
Senegal
Sierra Leone
Somalia
South Sudan
Sudan
Tanzania
Gambia
Togo
Tunisia
Uganda
Zambia
Zimbabwe
Cook Islands
Kiribati
Papua New Guinea
Samoa
Solomon Islands
Tonga
Tuvalu
Dominica
Grenada
Guyana
Jamaica
Saint Lucia
Saint Vincent and the Grenadines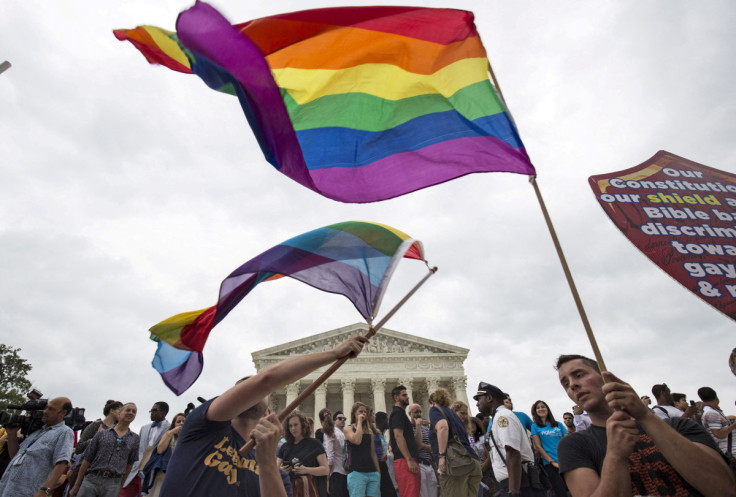 © Copyright IBTimes 2023. All rights reserved.