7 Problems China's Rise To the World's Largest Economy Will Not Solve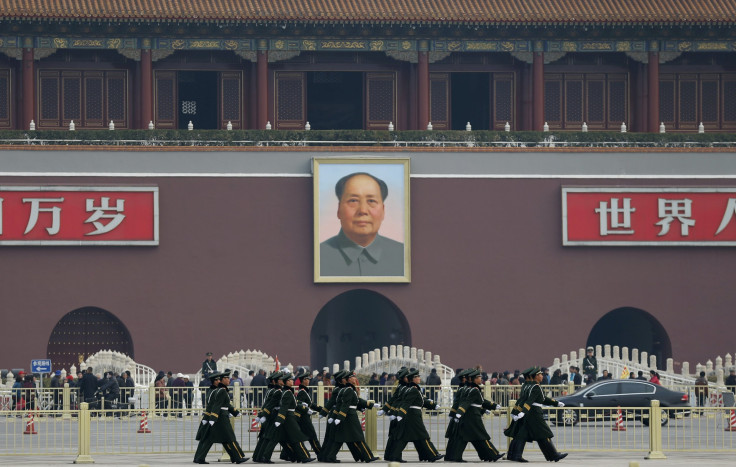 China may have topped the U.S. as the world's largest economy, at least according to the World Bank, but how does that help the country? Here are 7 problems China faces that its top ranking will not solve:
Corruption –
China continues to crack down on corruption involving state officials enriching themselves through bloated government projects and outright theft. Just on Tuesday the Communist Party's internal disciplinary organ expelled former Deputy Party Secretary of Sichuan Province Li Chuncheng for suspected bribery and abuse of power. Last year, it punished 182,000 officials for corruption and abuse of power, a 13 percent increase over 2012.
Pollution –
This one stat sums up the country's massive pollution problems: Only three of 74 Chinese cities monitored by the government met minimum standards for air quality last year, according to the Ministry of Environmental Protection.
Censorship –
Wary of the free press' ability to foment social unrest, China employs strategies like pushing pro-government propaganda into news stories, conducting surveillance of email chat, deploying an Internet police force and using the "great firewall" of China to muzzle dissent and freedom of expression, according to the Center for Strategic and International Studies' James Lewis..
Human Rights -
China's human rights climate worsened last year, according to U.S. officials. Since President Xi Jinping took office a year ago Beijing has detained several activists including legal reform advocate Xu Zhiyong and it has tightened its hold on Internet usage in the country to contain dissidents, according to rights activists.
A slowing economy -
The country's resource-dependent and manufacturing-heavy provinces suffered the sharpest growth slowdown in the first quarter," reported MoneyNews on Tuesday, as China pushed to reduce overcapacity and pollution, "adding to signs of protracted weakness in the economy."
Fading US investment -
U.S. firms are planning to invest less in China, due to problems accessing the country's market and reduced economic growth, said the American Chamber of Commerce in China in its annual report on the business climate.
Dangerous nationalism -
China has become more aggressive in territorial disputes in the South and East China Seas, often deploying navy ships and emphasizing their oil and gas prospects in the region, reports China Digital Times. Its hawkish posturing has been condemned by the U.S.
© Copyright IBTimes 2023. All rights reserved.
FOLLOW MORE IBT NEWS ON THE BELOW CHANNELS