7 Things To Know About Scott Walker Recall Election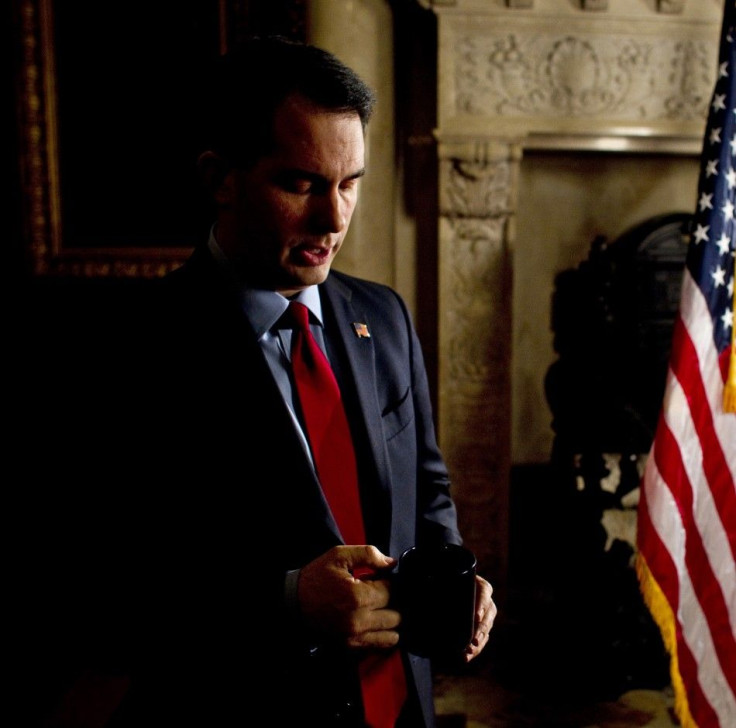 Wisconsin's recall battle will finally come to a head on Tuesday, as voters cast their ballot in a highly publicized election that could boot Republican Gov. Scott Walker from office after less than two years on the job.
The turmoil began over 16 months ago, when the newly elected Walker began advocating his anti-union budget repair bill that stripped public workers of most of their collective bargaining rights. The legislation led to unprecedented protests at the State Capitol and led to Walker being framed by Democrats as the political enemy of the middle class. By November 2011 -- only 10 months after Walker was sworn in as governor -- opponents had launched a recall petition drive.
As Wisconsin residents cast their ballots for Walker or his Democratic opponent, Milwaukee Mayor Tom Barrett, here are seven essential facts to know about the potentially historic recall election.
1. Gubernatorial Recalls Are Rarely Successful
Historically, recall elections against state governors have not been successful (although it's worth noting that only 19 states have the ability to launch gubernatorial recalls). Only two sitting governors have been successfully recalled -- North Dakota's Lynn Frazier in 1921, and California's Gray Davis in 2003.
2. Walker Isn't the Only Target
Lt. Gov. Rebecca Kleefish (the nation's first lieutenant governor to face a recall election) as well as four Republican state senators will also have their political futures decided by Tuesday's recall vote. The senators being recalled are: Scott L. Fitzgerald, who played a key role in passing Walker's budget bill; Van H. Wanggaard; Terry Moulton; and Pam Galloway.
Galloway resigned from the state senate in March, ahead of the recall vote.
While Democrats hope to seize a Senate majority through these recalls, the victory may only be temporary. In November, half of the state's Senate seats and all of the State Assembly seats are up for election.
3. One Million Wisconsinites Signed Recall Petition
United Wisconsin, the grassroots organization that propelled the effort to recall Walker and Kleefish, collected more than one million signatures -- over 360,000 more than they needed to trigger a recall vote. In the 96 hours before Election Day, a volunteer army from the We Are Wisconsin coalition knocked on 1.4 million doors and made more than one million calls to eligible voters to update them on the recall vote.
4. Historically High Voter Turnout Expected
Sixty to 65 percent of Wisconsin's voting-age adults are expected to turn out for the recall vote, according to estimates from the Milwaukee Journal-Sentinel. The newspaper reports that figure is considerably higher than the average turnout for state gubernatorial elections, which reached its peak in 1962 at 52.4 percent.
5. It's One Of The Most Expensive Races in the U.S.
Walker's recall campaign is shaping out to be the most expensive election in the nation, only following the 2012 presidential race. As of June, total spending on Walker's recall by candidates and outside political groups reached $63.5 million -- about 57 percent of which has come from out-of-state -donors, according to an analysis by the Wisconsin Democracy Campaign.
Walker's campaign has raised about $30.5 million since January 2011. In comparison Barrett has raked in about $4 million since entering the gubernatorial race in March.
6. Walker Leads Barrett In Polls
Walker is leading Barrett by 6.4 percent, according to a polling average from RealClearPolitics. The number takes into account polls from as early as August 2011.
7. Walker's John Doe Corruption Investigation
Walker's campaign transferred $100,000 into the governor's legal defense fund in May, after contributing $60,000 to the fund only weeks before. The governor claims he created the fund to cooperate with the John Doe investigation of his time as Milwaukee county executive, over allegations that county staffers did campaign work on county time while Walker was running for governor in 2010.
The investigation began following an FBI raid of the home of Cindy Archer, Walker's former deputy administration secretary. In January, prosecutors charged two Walker appointees, Tim Russell and Kevin Kavanaugh, for allegedly embezzling $60,000 meant for a veterans support group. Later that month, one Walker aide, Darlene Wink, plead guilty to two misdemeanor counts for working on Walker's gubernatorial campaign on the county's time.
John Doe investigations are secret legal proceedings in which witnesses can be subpoenaed and compelled to testify under oath about potential criminal matters and are forbidden from talking publicly about the case. A probe must be green-lit by a judge to proceed.
© Copyright IBTimes 2023. All rights reserved.