7 Of The Worst Deals On Black Friday
With so many deals being offered on Black Friday, it can be easy to get wrapped up in the shopping craze. But consumer beware! There are deals that are offered during Black Friday that are not quite as good as they seem.
1. Gaming Consoles
For starters, you'll want to wait on those ever-enticing game consoles. As great as the prices seem on these gaming systems, you can do better closer to the holidays. Gaming consoles are a hot commodity, and many people have them on their wish list, but they are used as bait to get customers in stores on Black Friday with limited stock available. RetailMeNot suggests waiting until the final days leading up to the holidays for the best gaming consoles deals.
2. Furniture
As much as you would like to deck out your home with new furniture, this can be a real no-no on Black Friday. Furniture traditionally sells at its lowest price in January and February or August and September, according to Nasdaq. While it may seem like a hassle to wait, especially if you are hosting the holidays at your house, this is one buy that is not recommended on Black Friday.
3. Outerwear
Another worst buy of the season is winter coats. Everyone needs them and retailers know that customers will be hunting high and low to get them. However, the prices on outerwear will get cheaper if you can hold out until after the holidays as you'll see discounts up to 70 percent, according to Market Watch. It may get chilly for you, but you will end up saving a lot more money by waiting.
4. Toys
Toys are a given come Black Friday, especially if you are buying for children, but toys are notoriously higher priced on Black Friday. Retailers are savvy, and they know parents will be shopping hard to get the very toys their children are vying for. Consumers can do better with toy purchases by waiting until it gets closer to the holidays when the hype downs down.
5. Gift Cards
Gift cards are a favorite for consumers that have people on their gift list that they are unsure what to buy for them. While these gift cards allow givers an easy way to pick a gift, they are offered with even better deals in December. While you will see gift cards discounted on Black Friday, don't fall into the trap, even bigger sales on these cards will be offered later in the year.
6. Fitness Equipment
You may think you are doing your part to get ready to burn off those holiday pounds by New Year's by buying fitness equipment early, but this is not a buy that is suggested on Black Friday. The real deals on fitness equipment come after the holidays, leading up to New Year's Day, according to Market Watch, when everyone jumps on the health bandwagon.
7. Airfare
While there are definitely deals to be had for quick getaways around the holidays, buying advanced airfare will not save you money. You may be eyeing up taking a vacation in spring, but booking your airfare this far in advance will only have you feeling frustrated as you see the prices come down later. Wait if you are looking to get away for spring break as you will find better deals to be had on airfare as it gets closer to the date. However, you don't want to wait too long that you end up spending more. January is the best month for airfare deals, according to Market Watch.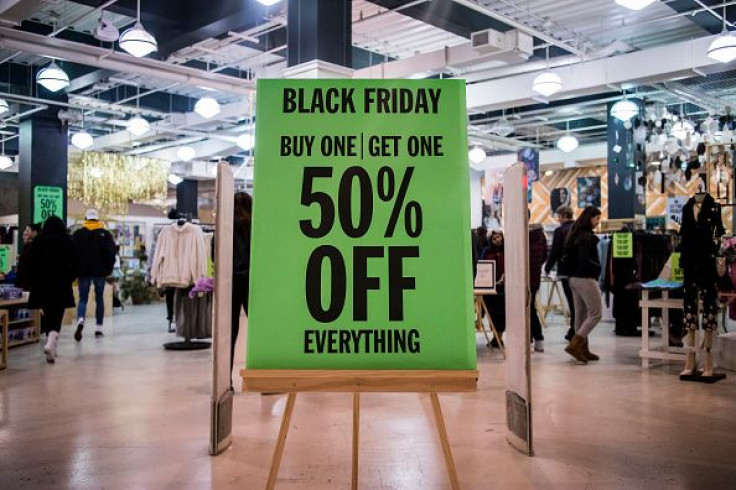 © Copyright IBTimes 2023. All rights reserved.
FOLLOW MORE IBT NEWS ON THE BELOW CHANNELS