9/11 Museum Revived In Last-Minute Deal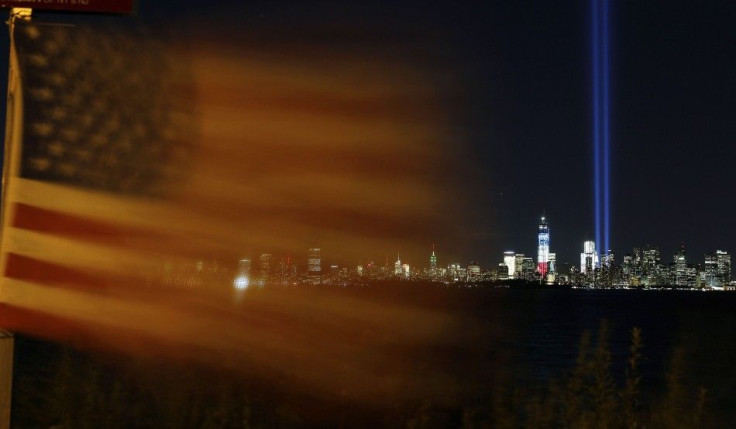 Hours before the 11th anniversary of the destruction of the World Trade Center, the dispute that has virtually stalled construction on the 9-11 museum was resolved, officials said Monday evening.
The memorandum of understanding between the Port Authority of New York and New Jersey and the foundation that controls the National September 11 Memorial & Museum was announced, the Associated Press reported.
The deal by New York Gov. Andrew Cuomo, Mayor Michael Bloomberg and New Jersey Gov. Chris Christie will restart the work, people with direct knowledge of the talks told the New York Daily News.
Cuomo and Port Authority officials have complained about what they say are soaring construction costs at the site.
The deal "puts in place a critical and long overdue safeguard to finally protect toll payers and taxpayers from bearing further costs, and, at the same time, put the project on a path for completion," Cuomo said in a statement Monday evening.
Under the framework, the Port Authority of New York and New Jersey, which owns the site, would agree to restart the construction and continue until the job is done unless the museum foundation fails to meet its fundraising goals. No completion date was set, though the work is expected to run past next year's anniversary.
Bloomberg said the agreement "ensures that it will be restarted very soon and will not stop until the museum is completed."
"The museum is important to the families of those who died on 9/11 - they've contributed photos and memories of their lost loved ones, who deserve a thoughtful tribute," he said. "This agreement represents a meaningful victory for the families."
Christie said in a statement he was "gratified to be a part of a unified commitment and agreement with Governor Cuomo and Mayor Bloomberg to immediately resume around the clock construction at the 9/11 Museum."
Cuomo and Christie will get more say in the planning of major events at the site, including the annual anniversary commemoration, which has been run by City Hall. A committee of representatives of all three leaders will try and hash out details of the anniversary event starting four months before each Sept. 11, the Daily News said.
Cuomo spokesman Josh Vlasto said the dispute was not over who controls the 9-11 anniversary event but over finances.
Under the deal, the Port Authority, controlled by Cuomo and Christie, will see its financial obligation would be reduced by about $150 million, including an upfront $17 million payment from the Memorial Foundation, headed by Bloomberg.
The $680 million project is now scheduled to come in at $1.4 billion--a figure the mayor and foundation officials argue is grossly overstated. They say it's closer to $710 million.
© Copyright IBTimes 2023. All rights reserved.