98 Degrees Reunion Tour: Will Members Get Together For The Summer?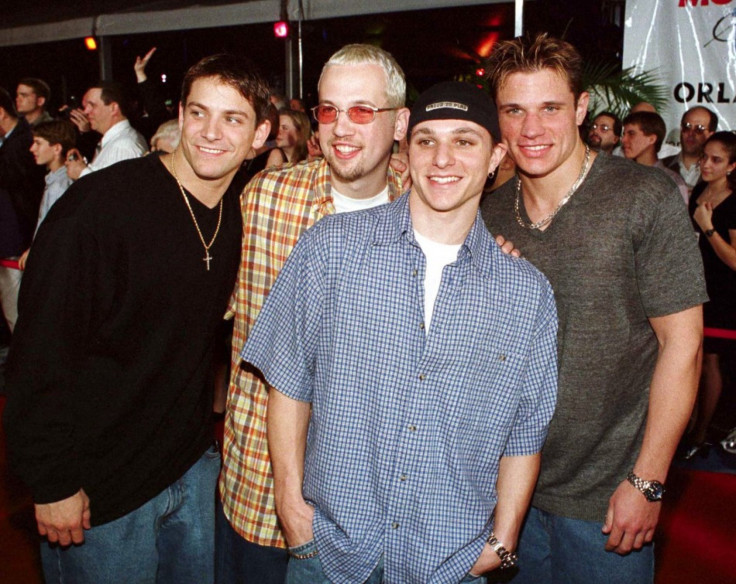 The singing group 98 Degrees may be doing a summer tour.
Photo credit: Reuters
Will 98 Degrees still be hot after all these years?
The singing quartet made a brief but huge splash during the boy band craze that was the late 90s and early 2000s, and now it seems as if they might be getting back together, at least for a bit.
Members Nick Lachey, his brother Drew Lachey, Justin Jeffre, and Jeff Timmons may be getting back together for a summer reunion tour, RumorFix.com reported.
The website cited a source and pointed out that the band's website had a new look on Wednesday after not being updated in 10 years.
The tour would cover 15 cities and run in July and August.
They wouldn't be the first boy band act to reunite. Backstreet Boys and New Kids On The Block have both reunited to great success. They've even combined forces for successful tours. They are currently scheduled to tour Europe, Australia and Indonesia.
The rumor of a 98 Degrees reunion tour comes shortly after Nick Lachey and his wife, Vanessa Minnillo, announced that they are expecting their first child. The baby is due in the late summer or early fall, according to a People magazine report.
Check out the 98 Degrees music video for the song I Do (Cherish You). Watch the whole thing for a surprise ending!
© Copyright IBTimes 2023. All rights reserved.