99th Russian Army Senior Officer Dies In Ukraine War: Report
KEY POINTS
Lt. Col. Nikolay Gorban is the latest Russian commander to die in Ukraine
Gorban is believed to have been killed on Aug. 2
He is believed to be the most senior FSB operative to have died in the war so far
Russian President Vladimir Putin has lost another senior commander as the war in Ukraine stretches into its sixth month, according to a new report.
Lt. Col. Nikolay Gorban, who was the 36-year-old commander of Russia's FSB's special forces, is believed to have died in Ukraine on Aug. 2. It was not immediately clear how or where Gorban was killed, the New York Post reported.
An official citation mourning Gorban's loss said he "participated in the conduct of combat activities and special operations both in Russia and abroad. In the course of carrying out combat missions, he proved himself to be a courageous and decisive officer. He was proud of his service in the Russian FSB."
The citation also said that Gorban previously fought in Syria and had received two Medals of Courage, the outlet reported.
Gorban is believed to be the most senior operative from the FSB to be killed in the war in Ukraine. He is the 99th senior Russian officer to have died in the conflict in Ukraine.
Gorban's death follows that of Russian Col. Vasily Kleshchenko, deputy head of the 344th combat use and retraining center for elite helicopter pilots and snipers. Last week, the Kremlin also lost Col. Olga Kachura who commanded a rocket artillery division in the Russia-backed Donetsk People's Republic.
Throughout the war, Russia has also seen the deaths of 10 of its generals, reports say. However, the Kremlin has only confirmed four deaths so far.
The deaths are the latest evidence showing Russia hemorrhaging commanders amid the war. On Sunday, British defense intelligence reported that Russia had "highly likely" sacked at least six commanders due to "poor performance" in the war in Ukraine.
"These dismissals are compounded by at least 10 Russian Generals killed on the battlefield in Ukraine. The cumulative effect on consistency of command is likely contributing to Russian tactical and operational difficulties," the intelligence update read.
Apart from losses among high-ranking military officials, Russia has also lost 42,340 soldiers in the war, according to estimates from the Ministry of Defense of Ukraine. The Kremlin has yet to officially release its military death toll.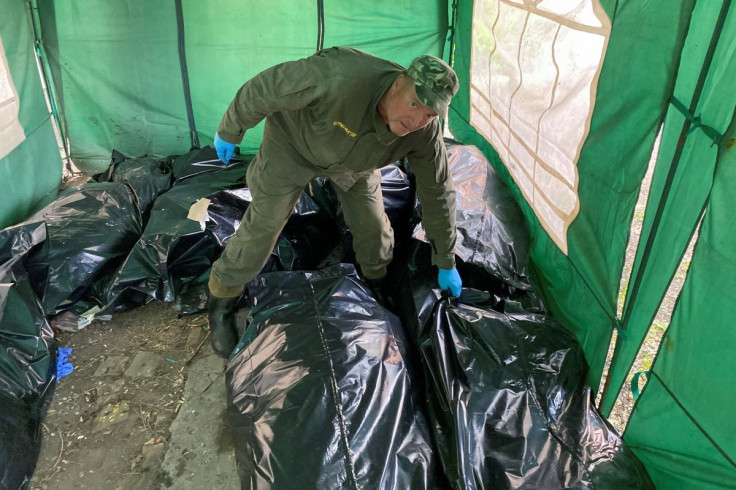 © Copyright IBTimes 2023. All rights reserved.