Aaron Donald, Jaylen Brown Cut Ties With Kanye West's Sports Agency After Antisemitic Comments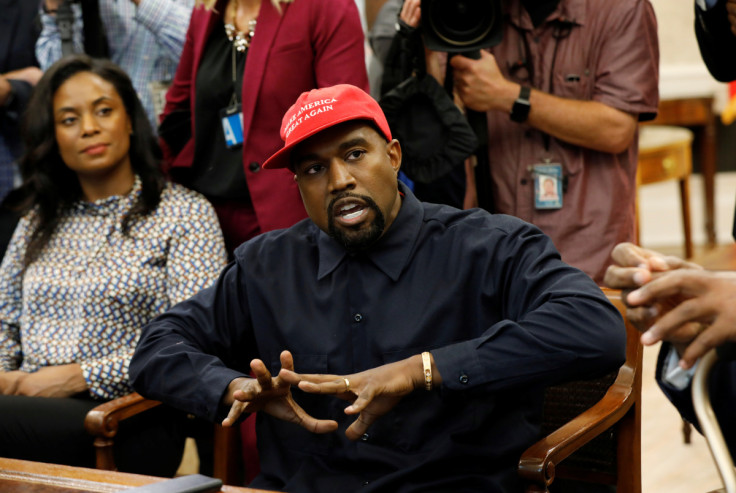 KEY POINTS
Aaron Donald was the first to publicly announce the ending of his affiliation with Kanye West
Celtics star Jaylen Brown later joined Donald in dropping his partnership with West
West's controversy-filled career may have finally caught up to him
The hip-hop icon formerly known as Kanye West–now going by Ye–has been a controversial figure in recent years, but his comments against the Jewish community have sunk his reputation even further as the NFL's Aaron Donald and NBA star Jaylen Brown have also cut ties with Ye.
The Los Angeles Rams defensive tackle was the first to announce his departure from West's Donda sports agency.
"The recent comments and displays of hate and antisemitism are the exact opposite of how we choose to live our lives and raise our children. We find them to be irresponsible and go against everything we believe in as a family," Donald's statement on Twitter read.
"As parents and members of society, we felt a responsibility to send a clear message that hateful words and actions have consequences and that we must do better as human beings."
The Boston Celtics All-Star soon joined him in severing ties with the man who greatly influenced many of hip-hop's current crop of artists.
"I have always, and will always, continue to stand strongly against any antisemitism, hate speech misrepresentation, and oppressive rhetoric of any kind. I now recognize that there are times when my voice and my position can't coexist in spaces that don't correspond with my stance or my values," Brown wrote in a Twitter post as well.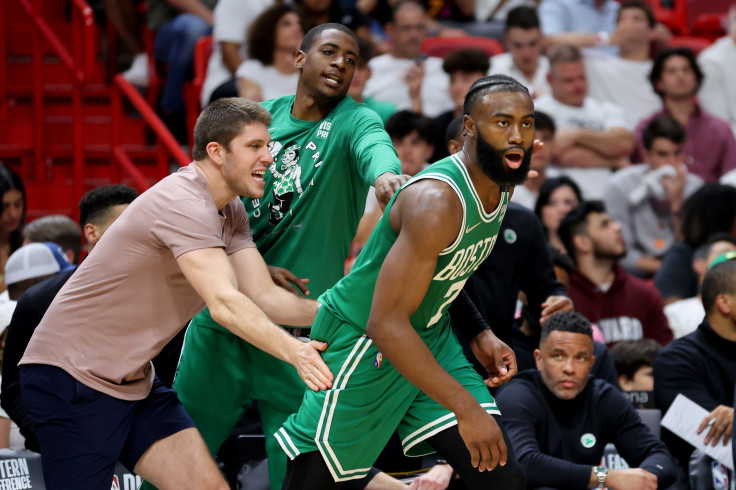 It should be noted that Brown prefaced his statement that his comments a day before "lack clarity in expressing my stance against recent insensitive public remarks and actions" after taking flak a few hours prior due to his statements about not condoning West's comments while also expressing a desire to stay with the agency.
The pair of sports stars have joined Adidas and CAA, the talent agency representing West since 2016, in dropping their partnerships with Ye–the Adidas collaboration being the most widely talked about due to his Yeezy line of merchandise.
Ye recently made headlines for a now-deleted tweet that he would "go death con 3 on Jewish people," but later claimed that his statement was not antisemitic because "black people are actually Jew also."
Ever since his music career started, the always-outspoken musician has been riddled with controversy.
His 2007 MTV Video Music Awards incident with Taylor Swift, arguably his most infamous, has since been eclipsed by his recent actions and it now appears that his habitual line-stepping has been taken a bit too far.
With how influential Brown and Donald are in their respective circles, it would not be surprising to hear more sports personalities, celebrities and companies drop their association with West down the line.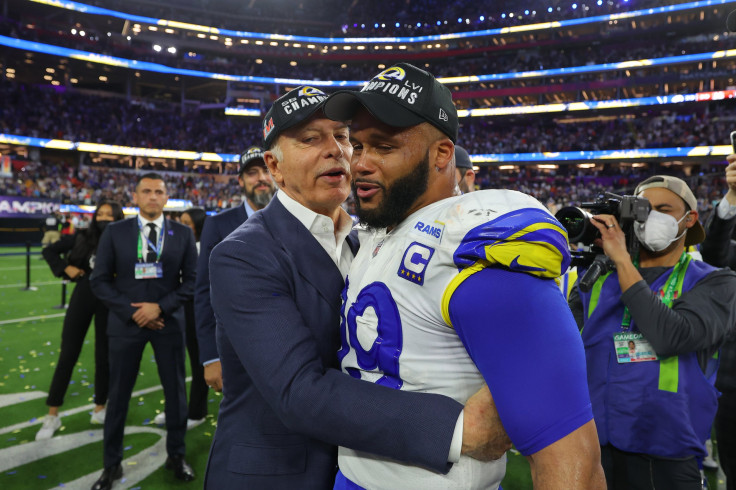 © Copyright IBTimes 2023. All rights reserved.