Aaron Rodgers, Packers Headed For Eventual Split, QB Admits He's Unlikely To Retire In Green Bay
When the Green Bay Packers traded up in the first round of the 2020 NFL Draft to select Utah State quarterback Jordan Love, it sparked speculation that Aaron Rodgers's time with the team might be nearing its end. Soon after, Brett Favre said he believed Rodgers would finish his career elsewhere. Now, the future Hall of Famer has indicated that his predecessor might be right.
"I think it was more the surprise of the pick, based on my own feelings of wanting to play into my 40s, and really the realization that it does change the controllables a little bit," Rodgers said during a conference call Friday. "Because as much as I feel confident in my abilities and what I can accomplish and what we can accomplish, there are some new factors that are out of my control. And so my sincere desire to start and finish with the same organization, just as it has with many other players over the years, may not be a reality at this point."
Rodgers is set to be Green Bay's Week 1 starter. He's likely to remain the Packers' top signal caller for the 2021 season, as well. But if Love lives up to the team's expectations, he'll probably force Green Bay to move on from Rodgers within a few years.
Rodgers is signed through the 2023 season. Trading Rodgers before the 2022 season would force the Packers to take a $17.2 million hit against the salary cap. Green Bay would incur just a $2.8 million penalty for sending Rodgers elsewhere in 2023.
Rodgers will turn 40 years old during the 2023 season.
"As much as I understand the organization's future outlook and wanting to make sure they're thinking about the team now and down the line -- and I respect that -- at the same time, I still believe in myself and have a strong desire to play into my 40s," Rodgers said. "And I'm just not sure how that all works together at this point."
The Packers picked Rodgers in the first round of the 2005 draft. He replaced Favre after the 2007 season when the three-time MVP briefly retired.
Green Bay was coming off a trip to the NFC Championship Game when Rodgers took over as the starter. The Packers lost in last season's conference title game.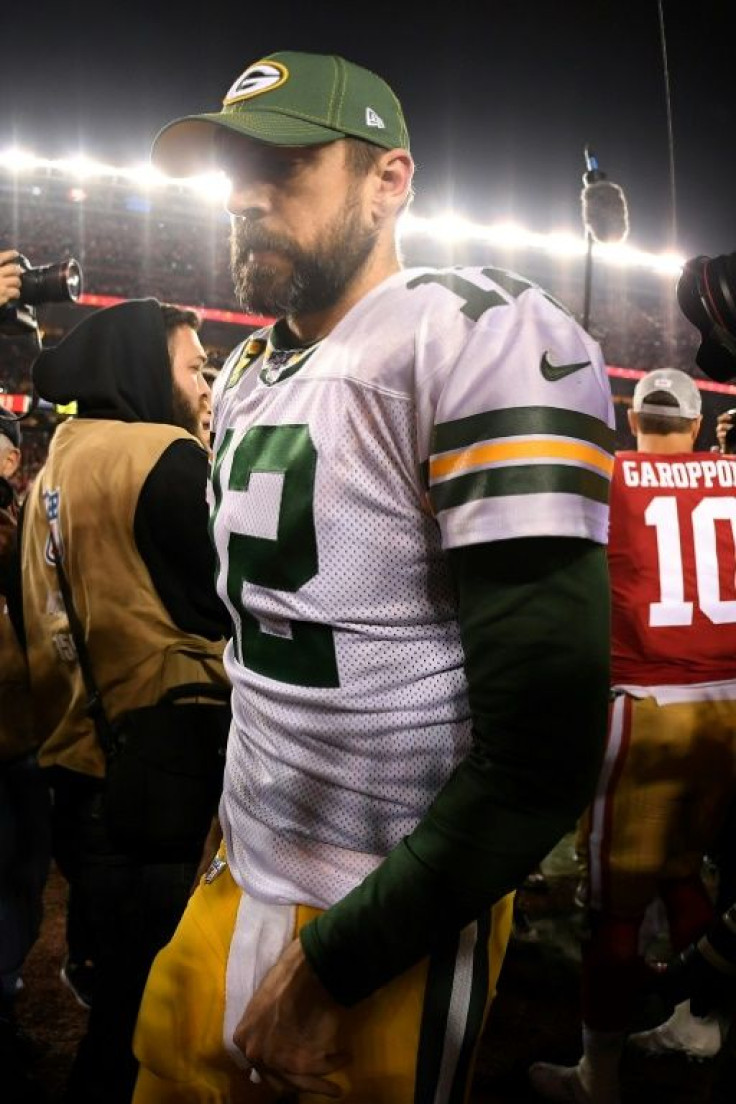 © Copyright IBTimes 2023. All rights reserved.