AB InBev Accepts Japanese Brewer Asahi's Offer To Buy Peroni, Grolsch And Meantime Brands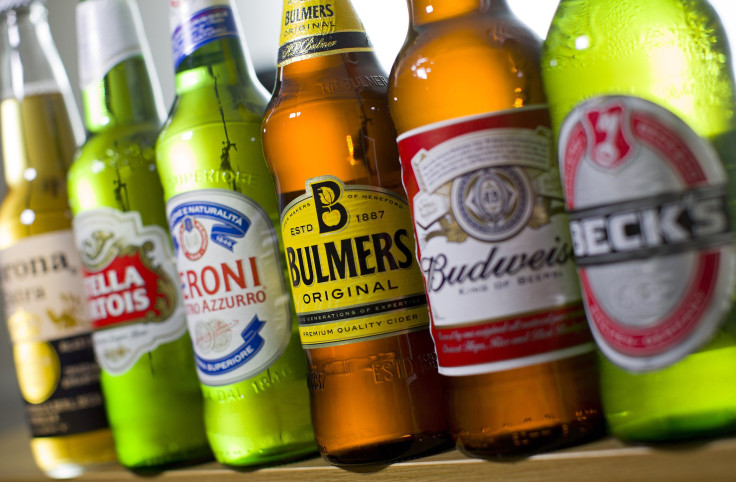 Belgian brewing giant Anheuser-Busch InBev (AB InBev) has agreed to sell the Peroni, Grolsch and Meantime beer brands to the Japanese brewer Asahi, clearing a key hurdle in its acquisition of its British rival SABMiller. The sale, announced Tuesday, is conditional upon successful completion of the roughly $108 billion acquisition of SABMiller.
Although the terms of the latest deal were not disclosed Tuesday, Asahi had, in February, made a binding offer of 2.5 billion euros ($2.8 billion) for the three brands.
In November, AB InBev announced it would acquire SABMiller for $108 billion, creating a brewing behemoth controlling approximately 30 percent of the world's beer market. The deal raised eyebrows among antitrust regulators in the U.S. and Europe, and the sale of the three European beer brands — originally owned by SABMiller — is aimed at allaying antitrust concerns.
If the sale of Peroni, Grolsch and Meantime goes through, it would be the biggest-ever overseas acquisition by a Japanese beer company.
Asahi is currently Japan's largest brewer with 38 percent share of the domestic market. In recent years, the company, known for its Super Dry beer, is looking for growth outside Japan in order to compensate for shrinking domestic sales. Currently, overseas sales account for only 10 percent of Asahi's total revenue.
"The concern is how Asahi will do in Europe, as they have no experience there and beer history is much deeper there than in Asia," Masashi Mori, a Tokyo-based analyst at Credit Suisse, told Bloomberg. "They have good experience in cost control in past acquisitions, but whether they can manage it from the European brand perspective, I'm still dubious."
On Tuesday, Asahi shares closed up nearly 2 percent in Tokyo, before the acceptance of the deal was announced. So far this year, the company's shares have dropped 6.4 percent, outperforming the broader market index, which fell 11.3 percent since January.
© Copyright IBTimes 2023. All rights reserved.