Accidents At Fukushima Daiichi, Daini Nuclear Power Plants Kill Two Workers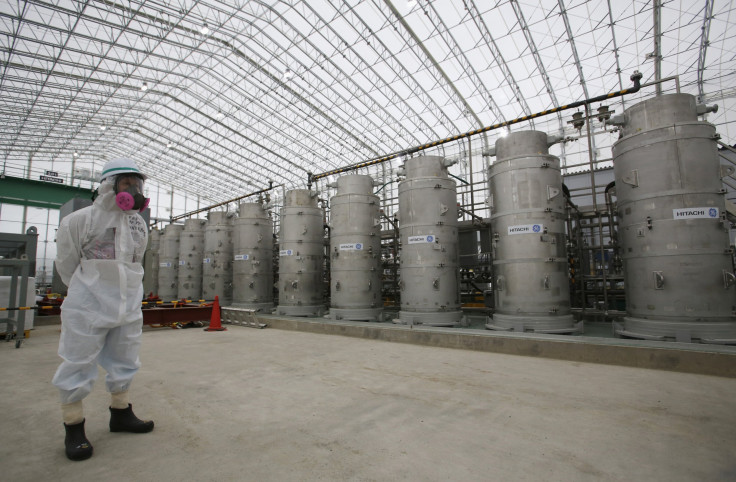 Two workers died Tuesday in separate accidents at two Japanese nuclear power plants -- Fukushima Daiichi and Fukushima Daini. The accidents occurred despite last week's warning from Japan's labor inspectors to Tokyo Electric Power Company (Tepco), the plants' operator, that the company take measures to deal with the increasing mishaps.
One of the workers had fallen into an empty water storage tank at the crippled Fukushima Daiichi plant on Monday and died Tuesday at a local hospital. He was reportedly trying to remove the lid from the tank, when he fell into it, according to Agence France-Presse (AFP). The plant was devastated in 2011 due to earthquake and tsunami. Nearly 7,000 workers are reportedly trying to stabilize the plant.
"He was wearing a harness, but the hook was found tucked inside the harness. This means the harness was not being used," a Tepco spokesperson, said according to AFP, adding: "We are investigating whether safety measures were appropriately observed."
Akira Ono, head manager at Fukushima Daiichi plant, said in a statement, according to South China Morning Post (SCMP): "We are deeply sorry for the death of the worker and express our deepest condolences to the family. We promise to implement measures to ensure that such tragedy does not occur again." The man was reportedly working with Hazama Ando, a local construction company.
The second accident took place at the Fukushima Daini plant, about 9 miles from the destroyed Daiichi plant, on Tuesday. The worker was injured and then rendered unconscious while he was inspecting equipment at a facility sorting radioactive waste. He was reportedly caught in equipment and died after suffering a severe head injury. Fukushima Daini is a hub for companies and workers involved in the cleanup of the damaged plant.
Tepco said, according to SCMP, that the worker was taken to the hospital using a helicopter and was not exposed to radioactive waste.
The number of accidents, including heat strokes, at the Fukushima Daiichi plant has nearly doubled to 55 in this fiscal year. In March, a worker died after he got buried under gravel while digging a ditch, SCMP reported.
"It's not just the number of accidents that has been on the rise. It's the serious cases, including deaths and serious injuries that have risen so we asked Tepco to improve the situation," Katsuyoshi Ito, a local labor inspector overlooking the Fukushima Daiichi power plant, said, according to SCMP.
Tepco has previously been criticized for the way it has handled work at the ruined Fukushima plant as it had been struggling to control leaks from the tanks, which had reportedly been hastily built. An investigation conducted in 2013 also found labor abuses, with workers claiming that their pay was skimmed.
© Copyright IBTimes 2023. All rights reserved.