Acorns And Other Investment Apps Want To Help You Make Money By Starting Small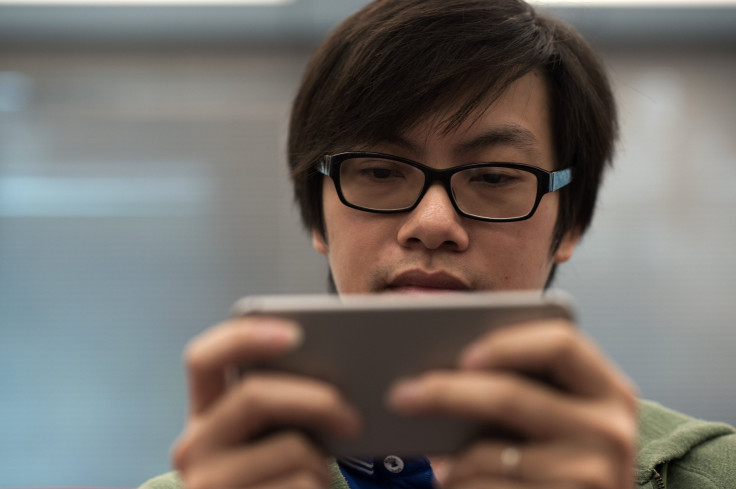 Opening an investment account is a financial milestone, but for many young adults it's also a formidable task, especially for millennials who are often living paycheck to paycheck, or struggling to keep up with student loan payments. Simply getting started is an accomplishment, something to write home about or at least share on Twitter or Facebook.
Despite the fact that three out of four young adults think better money management would give their family a brighter future, only half feel they are actually in control of their money, according to a recent study from Edelman. With 80 million U.S. millennials and counting, the financial services industry is increasingly interested in getting the other half up to speed.
A growing number of apps may beat them to it. Companies like Acorns, Stash and Clink aren't waiting around for millennials — adults aged 20 to 35 years old — to come to them. They're meeting them where they are today by allowing users to invest small sums of money and walking them through the process of choosing investments.
For aspiring investors, starting small can be a good thing, as long as they keep going. "It's easier to part with $1 fifty times than it is to part with $50 once," said Jeff Cruttenden, co-founder of Acorns. Bank of America's Keep the Change savings program is a good example. Since 2005, savers in the program have accumulated a total of $8 billion. Keep the Change is a free service, however, and the savings are FDIC-insured. Investment apps are not. Keep the Change also protects against overdraft fees, another benefit investment apps do not offer.
Still, many experts say something is better than nothing when it comes to investing. "The benefit of these apps is that they engage millennials. They're approachable," said 21-year-old Jessica Rabe, an assistant vice president and research associate at Convergex Group. "Any way that you can get a millennial excited about investing it's better than what they're doing now."
Which States Have the Most Investment Advisors? | Credio
Acorns, which allows users to "invest the change" by rounding up daily purchases and investing the difference, has helped more than 472,000 people become investors, according to its most recent filing with the Securities and Exchange Commission (SEC). With $73.6 million under management reported on its form ADV in January, Acorn's average account balance is small at just $156. Stash, which launched in October 2015, allows investors to get started with as little as $5.
Investing small amounts removes some of the traditional barriers to investing, but it comes at a cost. Acorns and Stash charge users $1 a month for accounts with less than $5,000. For a typical account balance of $156, an average return of 8 percent would mean $12.48 earned for the year, hardly enough to cover the fees. Then again, if the market is down, it's possible to lose money in addition to paying the fees. Clink, which just launched in January, does not plan to charge investors to use the service. If they are successful, it could push other apps to follow suit.
But for many millennials, a lack of funds isn't the reason they're delaying investing. It's a lack of understanding. To address this, Stash uses everyday language to explain investing, opting to call funds "Clean and Green" or "Defending America" rather than their official names. "This is a group that's under-invested, and they don't have a lot of money yet," said David Ronick, co-founder and chief executive officer at Stash. "We built the business knowing that. It's a long-term game for us. If we can build their trust now, they're going to make money and inherit money." So far, their tactic is working. Since launching in October 2015, Stash has had more than 45,000 people create an account. At just 26 years old, their average user has plenty of room to grow.
Appealing to a less experienced investor by simplifying the stock market is a good or bad thing, depending on who you ask. Many financial advisers warn against "gamifying" something as complex and important as investing. "No one should invest their money if they don't understand the concept of risk," said Taylor Sledge, a financial adviser based in Mississippi.
Cruttenden says he thinks many people are missing the point. "There's so much attention out there right now about not picking the wrong investment," he said. "Even if people pick one stock when they're just getting started and it goes to zero, like I did with my first stock pick, it can still come with lessons."
Automated Investment Services | Credio
The shift from human advisers to a do-it-yourself approach has been underway for a while. Most Americans, especially younger Americans, are familiar with robo-advisers like Betterment. According to its most recent filing with the SEC, Betterment now manages over $3.5 billion for more than 170,000 users.
But most advisers think investors still need human guidance. "The concept of saving money and making financial decisions is much more psychological than it is financial," said Sledge. "At the end of the day psychology can't be replaced by automation."
Time will tell if investors prefer human interaction to a computer program. During the first two weeks of January, the worst market opening ever, Stash saw deposits increase, as users deposited 10 times the amount they withdrew. The app sent calming notifications to users reminding them that investing is a marathon, not a sprint, just like a financial adviser would do for a wealthy client.
"The next financial crisis will be a real test for these products. We'll see which ones hold through market downturns," said Rabe. "It's much easier to pull money from an investment account online than to call your broker or money manager because that at least creates a point of contact to walk an investor off the edge."
Regardless of how it's accomplished, investing will always be an important step in the financial coming-of-age process. "If you don't have any money there's no decision to make other than start saving," said Sledge.
UPDATE: 7:20 p.m. EDT -- This story was updated to clarify that Acorn's number of clients and assets under management reflects its most recent form ADV filed with the Securities and Exchange Commission dated January 5, 2016. A spokesperson for the company says that Acorns has now opened more than 750,000 investment accounts for users.
© Copyright IBTimes 2023. All rights reserved.