Adidas 'Definitely Want To Sign' Colin Kaepernick If He Joins NFL Team
Adidas are very interested in signing free agent Colin Kaepernick to a sponsorship deal provided he joins an NFL team, according to the president of their North America division Mark King.
Kaepernick remains a free agent after opting out of his San Francisco 49ers contract last year following his peaceful protests against the national anthem where he sat and later kneeled before the kickoff of their 2016 preseason games.
The former quarterback's actions sparked a lot of political controversy with many in support of his response to racial discrimination and police brutality against people of color while many also feel he was disrespecting the national anthem and the flag.
President Donald Trump notably attacked Kaepernick and others who have since followed his lead, adding that NFL owners should fire players who disrespect the flag.
"Wouldn't you love to see one of these NFL owners, when somebody disrespects our flag, to say, 'Get that son of a b---h off the field right now. Out! He's fired. He's fired!'" Trump said at a rally in September last year. "You know, some owner is going to do that. He's going to say, 'That guy that disrespects our flag, he's fired.' And that owner, they don't know it [but] they'll be the most popular person in this country."
In addition to still being without a team, Kaepernick also has no sponsorship deals but that could change if he does end up on an NFL team as King revealed while the sportswear manufacturer are not in the business of activism, they are interested in athletes that bring attention to worldwide issues.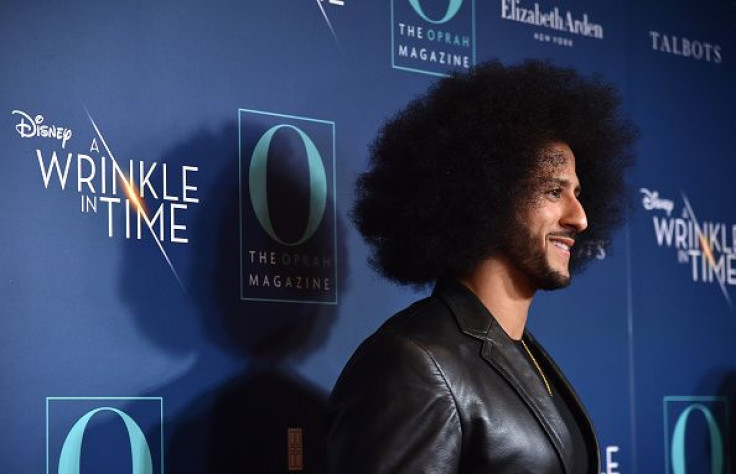 "If he signs on a team, we would definitely want to sign him," King said during a Q&A with the CEO of Arizona State University's Global Sports Institute, Kenneth L. Shropshire, as per The Hill. "We love athletes that have a platform to make the world a better place."
"If they're an activist in a way that brings attention to something that moves the world forward, even if there's controversy at that moment, we're really interested in those athletes because I think it represents the world today," King explained adding it's important for them to allow their "athletes to tell their story."
However, the perception in the football world is that teams are hesitant to sign him due to his political views with Kaepernick suing the NFL in October last year in an ongoing case for alleged collusion in keeping him out of the league.
Most recently, the Seattle Seahawks planned to sign the 30-year-old last week only to reportedly back away when he refused to stop kneeling during the national anthem for games next season, though other reports claim it was due to a lack of a firm plan in how things would be handled moving forward.
Kaepernick was once regarded as one of the most promising players in the NFL and finished his last professional season with the 49ers in 2016 with 16 touchdowns and four interceptions in 12 games played.
© Copyright IBTimes 2022. All rights reserved.
FOLLOW MORE IBT NEWS ON THE BELOW CHANNELS