Aetna-Humana Merger: CEO Would Take Home $40 Million If Deal Is Approved, SEC Documents Show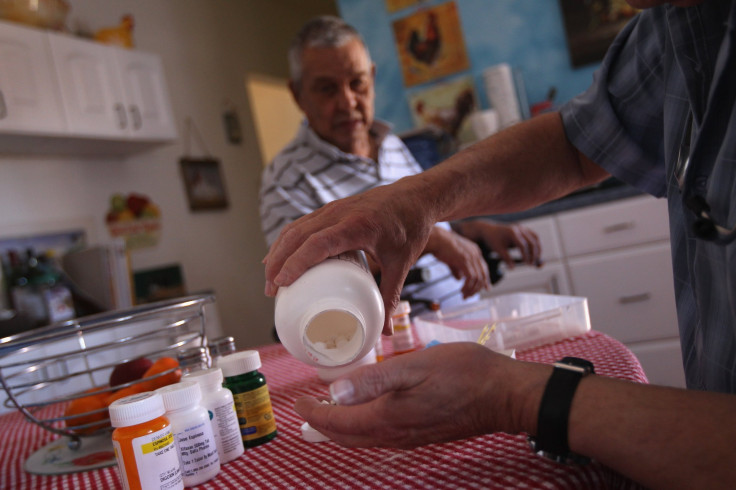 The federal government is scrutinizing a proposed merger between Aetna and Humana, two of the largest health insurers in the country, and Humana CEO Bruce Broussard could make more than $40 million if the deal goes through, a document filed with the Securities and Exchange Commission shows.
Aetna announced in July that it would purchase Humana for $37 billion, but the sale must first be approved by the Department of Justice's antitrust team. Consumer advocates have argued the merger would hurt patients.
Broussard's $40.2 million potential compensation package includes $6 million in a severance payout. The rest of the money would come largely from cashing out stock. The total package would be noticeably larger than some other so-called golden parachutes paid to executives in other health insurance mergers but on par with packages paid in deals in the healthcare industry more broadly.
Humana Inc. (HUM) | FindTheCompany
In 2013, after Aetna purchased Coventry, CEO Allen Wise was paid $14.6 million, Modern Healthcare reported, while the year before, when insurer Cigna bought HealthSpring, the latter's CEO Herbert Fritch made $29.7 million. And when drug company Pfizer bought Hospira in September, CEO Michael Ball took home $43.9 million.
In 2015, Broussard, the Humana CEO, took home $10.3 million in compensation, including a salary of $1.24 million, millions in stock options and perks like use of the corporate airplane valued at $57,000. A document filed with the SEC Wednesday described the proposed merger with Aetna as forming "a company with an enhanced ability that we could not achieve on a standalone basis" to improve healthcare value and health.
"We believe that the proposed transaction also provides significant value for our stockholders," the document noted, pointing to an implied value of $230.11 per share, as of the date of the proposed merger, July 2, 2015. The Department of Justice — and as many as 15 state attorneys general — are examining the proposed merger, which is expected to be completed in the second half of 2016.
Humana currently faces allegations that it, along with a Florida doctor, fraudulently billed the government's Medicare Advantage program. A federal judge unsealed the file in February, and although Humana has acknowledged that the Department of Justice had requested information about its risk-adjustment practices for Medicare Advantage, it said that the request was "in connection with a wider review" of such risk-adjustment plans across several companies, rather than just Humana, WDRB reported.
© Copyright IBTimes 2023. All rights reserved.