AEW Star Has Interesting Thoughts On Blood's Place In Pro Wrestling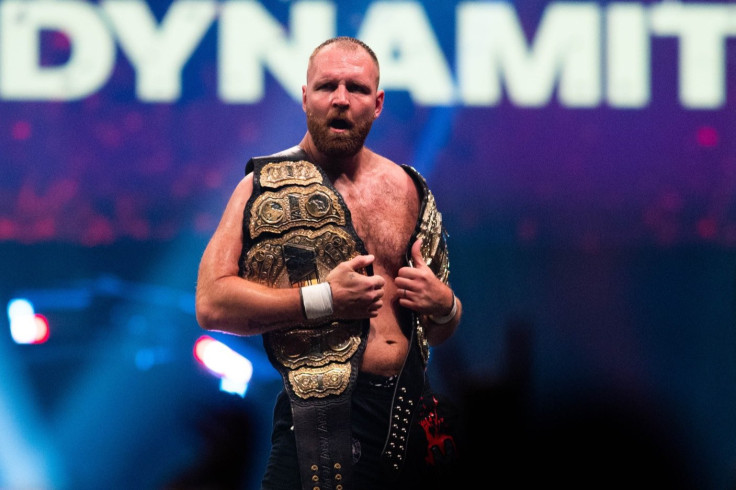 KEY POINTS
Jon Moxley provides a lengthy defense about why bleeding still matters in pro wrestling
Moxley has faced criticism about his consistent spilling of blood in his matches
"I'm actually for less blood but more often," Moxley says
The concept of drawing blood via blading in the world of pro wrestling is a touchy subject for some fans with WWE being the foremost promotion outright banning it, but Jon Moxley believes that it still plays a role in the industry.
During a lengthy interview he had with Sports Illustrated, the former WWE star turned All Elite Wrestling (AEW) megastar had a "dissertation" about blood's place.
"This is a combat sport. The lowest prelim bout of a UFC card or a boxing card, somebody might have a little blood on their eyebrow or blood coming out of their nose. But they're not selling a blood sport... It's part of the aesthetic. It adds realism," Moxley stated.
He would later reference his bloody and hard-hitting matchup with Japanese legend Tomohiro Ishii and even though he has been criticized for constantly bleeding in his matches, Moxley simply does not care for what others think.
Most recently, Moxley practically broke internet wrestling circles when he and fellow American performer Homicide faced Japanese wrestling stars El Desperado and Jun Kasai in an ultraviolent no disqualification tag team match at NJPW Strong Independence Day 2023 Day 1 on July 4 at the famed Korakuen Hall in Tokyo, Japan.
The spot that blew up social media at the time was Kasai laughing in the background as the top of Moxley's head had skewers sticking out of it and a snapshot of that moment can be viewed here.
(Note: the above link contains content that may not be suitable for all readers.)
While fans believe Moxley has developed a type of addiction to bleeding, he wants to bring a sense of realism to the bizarro world of pro wrestling where suspension of disbelief is king.
"People ask why there is blood in the ring every time I leave it. It feels unnatural to go out of my way to make sure no one is bleeding. That feels like I'm taking my foot off the gas pedal. That doesn't interest me," Moxley declared.
However, there is an interesting point that the man known as Dean Ambrose in WWE raised.
"I'm actually for less blood but more often. If every single match on the card had a busted eyebrow or bloody nose, it would just be part of the sport. But some gory spectacle with blood shooting like a hose is pretty unnecessary," he said.
"We're elbowing each other in the face every single match. We're kicking each other in the face every single match. What are these people made of if they're not bleeding?"
Blood has played a big role in the growth of the pro wrestling industry. While fans have differing opinions about it, Moxley's defense of it is an interesting take on whether it deserves a place in the business now.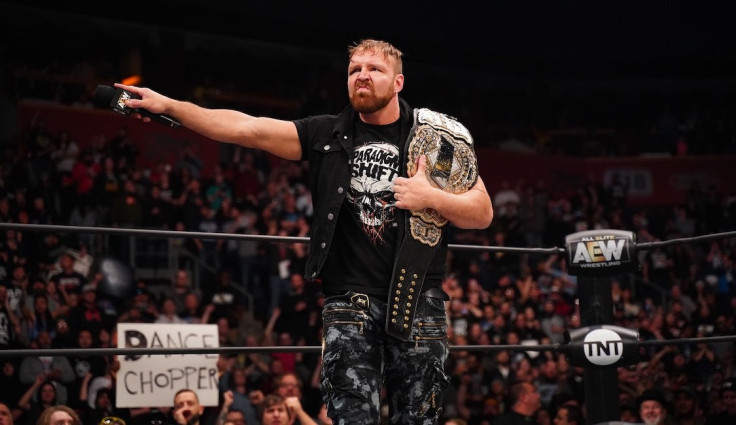 © Copyright IBTimes 2023. All rights reserved.