WATCH: WWE Women's Star 'Had Reservations' About Dating Seth Rollins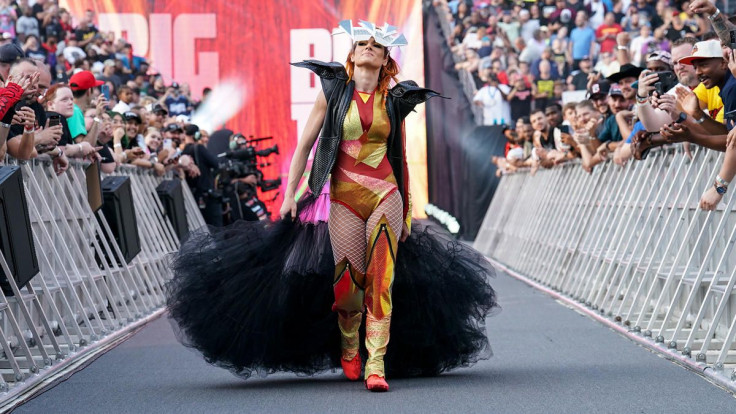 KEY POINTS
Becky Lynch shares how she was against using her relationship with Seth Rollins in a storyline
Lynch and Rollins did have a feud against Lacey Evans and Baron Corbin.
The pair would go on to get married in 2021 and have a child
WWE is no stranger to having its performers turn into real-life couples thanks to their line of work that may sometimes have their private lives leak into a storyline and that was one of the hesitations Becky Lynch had with Seth Rollins.
While speaking to Cosmopolitan UK ahead of the Money in the Bank pay-per-view last Saturday, July 1 at the O2 Arena, Lynch spoke more about the topic.
"When I first started dating Seth [in January 2019], I had certain reservations about it being public. Not being public from the standpoint of in case things didn't work out. I knew fairly early on that he was the one and that there wasn't a more perfect person for me out there," Lynch stated.
"Sure enough, we ended up in a storyline in WWE and it wasn't the best."
The storyline in question began after WrestleMania 35 in April 2019 when the then-SmackDown and Raw Women's Champion started feuding with then-newcomer Lacey Evans, which led to her losing the former title in a match with Charlotte Flair at the Money in the Bank event of that year.
Lynch's feud with Evans would go on to involve Rollins, who was holding the WWE Universal Championship at the time, and Baron Corbin–all of it leading up to a winners-take-all mixed tag team match at the Extreme Rules pay-per-view in July of that year.
The power couple of "Big Time Becks" and "The Visionary" would go on to win the match and leave the event with their titles intact, but the storyline received mixed reviews from critics at the time with many fans citing the storyline being a weak attempt at capitalizing on Lynch and Rollins' relationship.
"Trying to figure out that balance, it was harder for me than it was for him. I often felt awkward, like I'm a certain way in our personal life and then I have to maintain a certain aura and presence in the ring. I did struggle with that," Lynch later admitted.
On the May 11, 2020 episode of Raw, Lynch announced in a heartwarming promo that she was stepping away from the ring for a while and tearfully relinquished the Raw Women's Championship to Asuka since she was pregnant at the time whom they later named Roux.
Lynch also shared that her marriage with Rollins was supposed to take place in 2020, but the global pandemic forced them to schedule those plans for down the line instead, taking place in June 2021.
Widely appreciated by the fans for her work since her NXT days in 2013, Lynch's star in the pro wrestling business has already been established and despite being 36 years old, "The Man" has a lot left in the tank.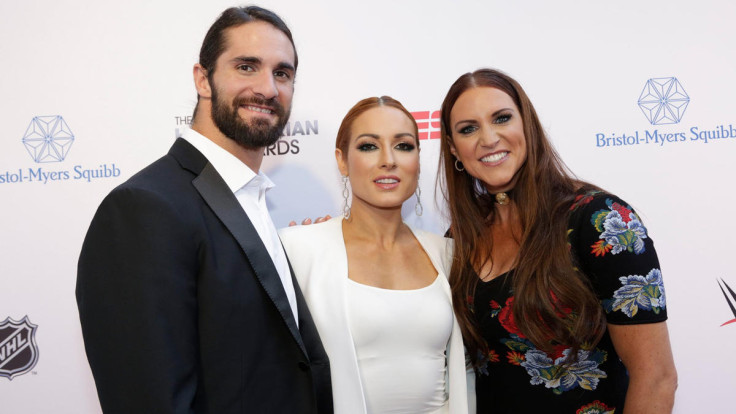 © Copyright IBTimes 2023. All rights reserved.