Affordable Care Act: UnitedHealth Group Says It May Exit Health Insurance Exchanges In 2017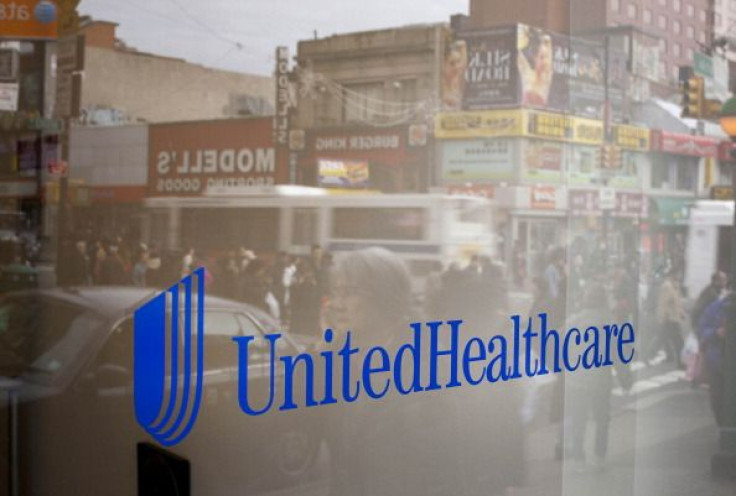 America's largest health insurance company said Thursday selling insurance plans to millions of Americans through federal and state exchanges created by the Affordable Car Act may not be worth it. The statement is the strongest to date from a private payer about the ongoing struggle to earn a profit from plans sold through the exchanges and could signal the eventual exit of a powerful player from a program that hinges on its ability to generate affordable rates through competition.
UnitedHealth Group Inc. indicated in a press release and on an investor call that it may stop selling plans through the exchanges because the company is falling short on estimates for how much it can earn from those products. UnitedHealth blamed lower-than-expected growth in the number of policyholders who visit the Health Insurance Marketplace and the collapse of health insurance cooperatives that might have absorbed some of the responsibility for covering high-cost patients.
Should UnitedHealth decide to adjust its involvement or withdraw entirely, it could be a major setback to the federal health insurance exchange, which is currently enrolling customers for 2016. If the company follows through, those changes could come in as few as two years.
"The company is evaluating the viability of the insurance exchange product segment and will determine during the first half of 2016 to what extent it can continue to serve the public exchange markets in 2017," the company said in a statement. Already, the Minnetonka, Minnesota, insurer is halting campaigns to market insurance plans currently listed for sale to cover patients in 2016.
Thanks to lackluster sales for 2015, the company adjusted its earnings forecast Thursday to reflect lower-than-expected revenue from the insurance plans sold through the exchange, revising it to $6 per share compared with an earlier target of $6.25 to $6.35. CEO Stephen Hemsley told investors the share price would have breached $6.40 if the company had not participated in state and federal exchanges. For the year, the company reported earnings pressure of $425 million, or $0.26 per share, which includes $275 million to account for projected losses in 2016. The company said it expected net earnings to reach $7.10 to $7.30 per share in 2016.
© Copyright IBTimes 2023. All rights reserved.
FOLLOW MORE IBT NEWS ON THE BELOW CHANNELS