Afghan Forces Kill 12 ISIS Militants In Nangarhar Province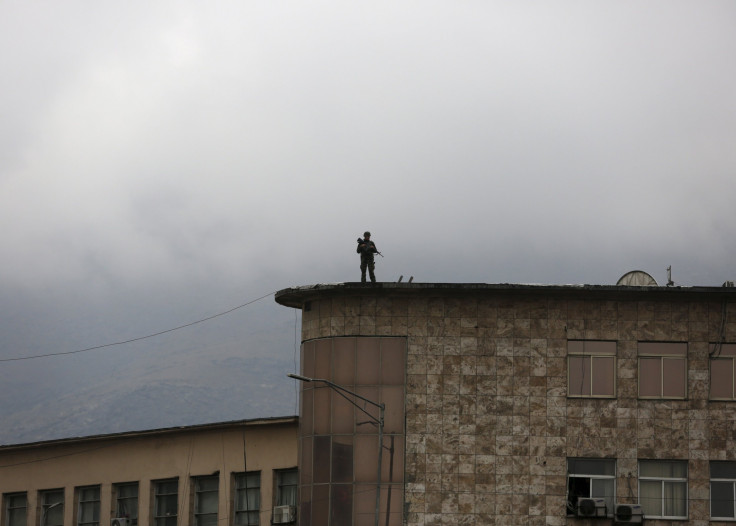 Afghan army forces have reportedly killed 12 Islamic State group militants in the eastern province of Nangarhar.
The provincial governor's spokesman Attaullah Khogyani said Friday that Afghan forces had launched a mop-up operation in the Achin district, east of Kabul, Thursday night. Press TV reported the operation left 12 dead and five injured. According to Khogyani, three government troopers were injured in the operation as well.
ISIS has reportedly been more active in the Nangarhar province in recent months. The Afghan Taliban extremist organization threatened ISIS mastermind Abu Bakr al-Baghdadi aka Ibrahim al-Samarrai that they would commence a "parallel insurgency" in the country.
Achin Governor Haji Ghalib said on Nov. 6 that a counter-terror operation had killed 32 ISIS members. He added that a ISIS radio base, used for communicating with fellow terrorists in Iraq and Syria, had also been destroyed in the operation.
At least 27 university students were detained by Afghan intelligence for having allegedly been affiliated to the Taliban and ISIS, Khaama Press earlier reported. According to the National Directorate of Security (NDS), the students were detained after they had set the Afghan national flag on fire. They also hoisted the flags of the extremist groups.
According to NDS, some of the students are affiliated to Gulbuddin Hekmatyar's Hezb-e-Islami Party. The group of students were allegedly trying to organize more number of illegal demonstrations at the Nangarhar University. NDS believes their plan was to deteriorate the political situation in the province.
NDS has warned strict actions against people who support terror groups like ISIS and the Taliban. They will be legally penalized for spreading propaganda for those organizations, according to NDS.
© Copyright IBTimes 2023. All rights reserved.