Afghan Militia Behead 4 ISIS Fighters, Place Severed Heads On Public Display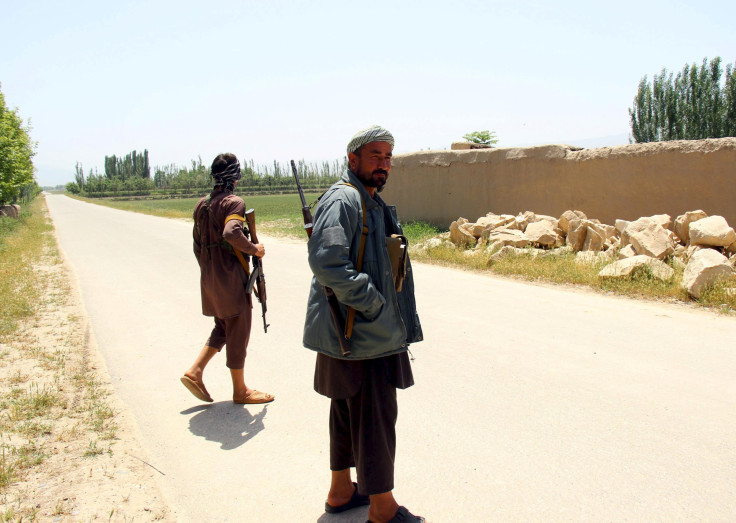 Four fighters of the Islamic State group, also known as ISIS, were decapitated in Afghanistan by militiamen loyal to a leading Afghan lawmaker, local officials said Sunday. The incident highlighted an increasingly brutal conflict as ISIS, which now controls huge areas in Iraq and Syria, attempts to gain stronger foothold in Afghanistan.
Afghan militia loyal to Haji Zahir, deputy speaker of parliament, beheaded the ISIS fighters in the unstable eastern province of Nangarhar bordering Pakistan, and placed the severed heads on the side of a main road. The killing followed weeks of fighting between pro-government militia force and self-styled ISIS militants in the Achin district in the Nangarhar province, Agence France-Presse (AFP) reported.
"If they behead you, behead your son, do you expect us to cook sweets for them? Sweets are not distributed during war. People die," AFP quoted Zahir as saying, adding that ISIS first captured and beheaded four of his fighters, which prompted his men to retaliate.
Local authorities, however, condemned the brutal killing and public display of severed heads. A spokesman for the provincial governor reportedly also said that Afghan government forces were not involved in the incident, which is now under investigation.
"If they were criminals then they should have been punished by the judiciary, not by a kangaroo court," Haji Ghaleb, the governor of Achin district, said in comments cited by local media. "This barbaric incident should not have happened."
ISIS has managed to make gradual inroads in Afghanistan, producing a tough challenge to the Taliban on their turf. The extremist group has also taken to the airwaves in a radio show called "Voice of the Caliphate" in Nangarhar to lure young recruits. Local officials have been reportedly trying to block the broadcast, beamed from a secret location.
© Copyright IBTimes 2023. All rights reserved.