Amid Islamic State Group Fears, Russia Arms Kyrgyzstan To Fight ISIS Threat Near Afghanistan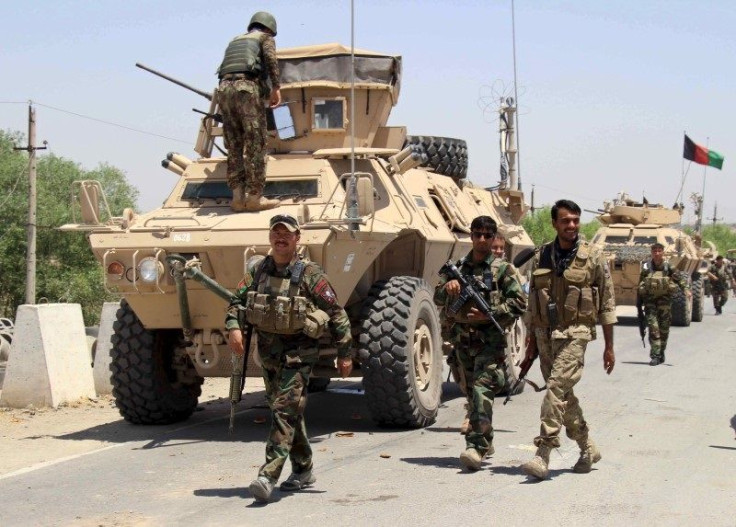 To fight the Islamic State group and other threats in the Middle East and Afghanistan, Russia is arming Kyrgyzstan's military, Russian Defense Minister Sergei Shoigu said Wednesday, according to Russian state-owned news site Sputnik News. Kyrgyzstan, which lies to the Northeast of Afghanistan, is separated from Afghanistan by the country of Tajikistan and is far away from the main region where the terrorist organization, aka ISIS, operates.
"From our side, we are doing everything possible in order to complete the plan for rearming the Kyrgyz armed forces so that they can counter threats that are coming [out of Afghanistan]," Shoigu said during a meeting with Kyrgyz military staff in Moscow.
Terrorist Attacks and Threats in Afghanistan | FindTheData
ISIS has several affiliated groups throughout the Arab world, including in Afghanistan, and some are concerned that recruitment efforts will be effective in a country that has seen years upon years of war. True to the reputation that the ISIS knows how to disseminate propaganda for recruitment purposes, a radio station looking to attract new, young fighters to the "holy war" is broadcast every night in the Pashto language in places like Jalalabad, which is near the Pakistan border on the east.
While the presence of ISIS groups in Afghanistan is so far fairly limited compared with groups like the Taliban, the United Nations Security Council has warned that ISIS cannot be underestimated. Their primary presence is in Nangahr province — of which Jalalabad is the capital — but the potential for the group to branch out has been worrisome. The Taliban has contributed heavily to what is considered to be an "extremely challenging" security situation in the country.
ISIS affiliates can be found as far east as Afghanistan and Pakistan, and as far West as Niger and Nigeria in Africa. The area they cover is extensive, with outlier countries like Dagestan and Bosnia in the north playing host to the insurgency, as well as other large countries like Saudi Arabia, Egypt and Libya.
© Copyright IBTimes 2022. All rights reserved.
FOLLOW MORE IBT NEWS ON THE BELOW CHANNELS