Afghan Opium Shipments Are Fueling Terrorist Groups In West Africa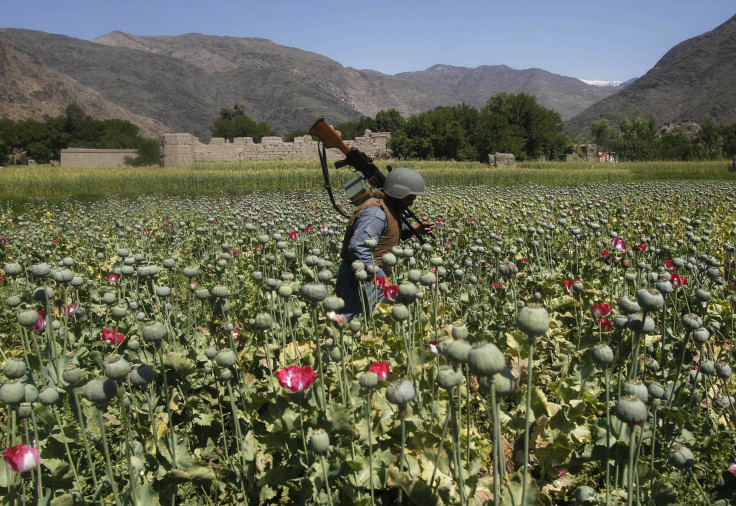 In a village outside Kayes on the western edge of Mali, a group of men prepare for their next signal -- one that will tell them to drive their cars and wooden trolleys to an illegal crossing on the border with Guinea. There, they will pick up a shipment of opioids that originated in Afghanistan and transport them across the vast eastern desert of Mali to Libya for shipment to Europe.
Mali sits in the center of the world's two most lucrative and rapidly growing drug trafficking networks. The landlocked West African country, infamous for its cocaine and cigarette transport routes, is adding heroin to its list of illegal exports.
Experts say Mali is now becoming one of West Africa's hubs for opium shipments to the U.S. and central and western Europe.
"There is increasing evidence that routes traditionally used for smuggling one type of drug are being used for smuggling other drug types," a recently published world report from the United Nations Office On Drugs and Crime (UNODC) said. Global opium production reached 7,554 tons in 2014, the second highest level in 80 years, the UNODC estimates.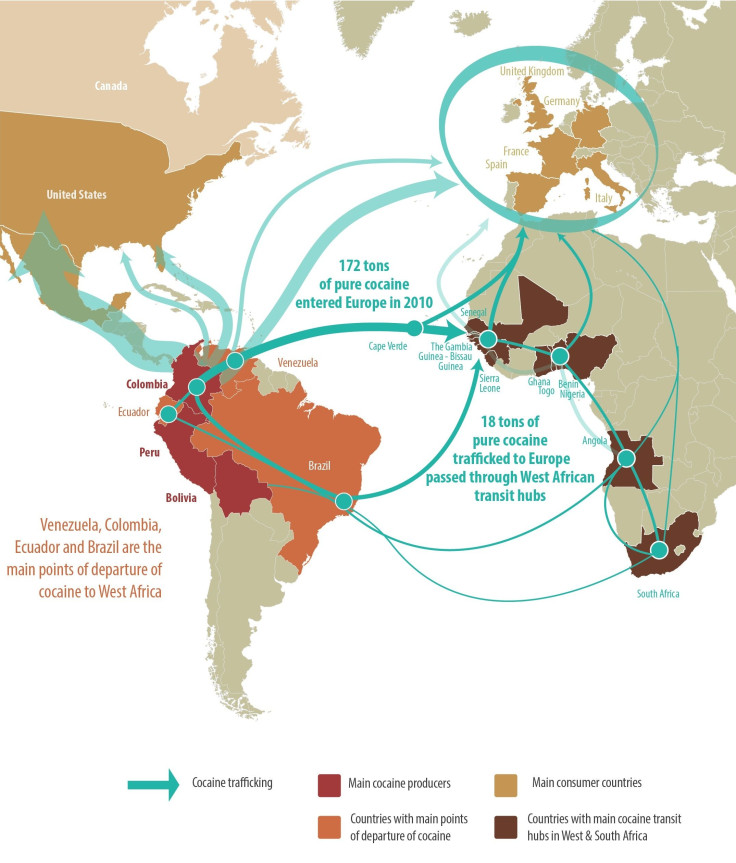 The poppy plant drug is in high demand by terrorist organizations like al Qaeda in the Islamic Maghreb (AQIM) in countries such as Mali. The group receives a large cut of the trafficking profit by offering convoy protection. Groups including AQIM are diversifying their drug trafficking networks to include convoys carrying opioids because of the recent uptick in demand for the drug.
Hilary Matfess, a researcher with the Johns Hopkins University School of Advanced International Studies and an expert on drug trafficking networks in the region, estimates AQIM makes about $60,000 a week for protecting convoys transporting cocaine and opium.
According to Matfess, the trafficking is critical to AQIM's functioning. "The money they earn further incorporates them into other parts of the economy. They become so ingrained in the local fabric of the communities."
Locals on the ground who requested to remain anonymous for security reasons told International Business Times that the opium drug trafficking network is now merging with human trafficking networks. Smugglers who previously transported people to Libya are now being forced by extremist groups to traffic drugs. Large quantities of this opium are falling into the hands of jihadist rebel groups, though the exact amount is not known.
There are dozens of rebel groups in Mali, almost all of which take a cut of drug trafficking profits. Groups like AQIM and affiliated groups including Ansar al Dine, a U.S. designated terrorist organization since 2013, are using profits to fund further attacks. This month Ansar al Dine attacked towns on Mali's borders and leaders of the group say they are planning more raids as well as expanding internationally.
The group's growing threat prompted Ivory Coast forces to carry out a mission inside Mali earlier this month to track down rebels who are thought to be hiding in the Sama forest. The militants follow Saudi-inspired Salafist-Wahhabi Muslim ideology even though the majority of Mali's population identify with the Sufi sect of Islam.
Ansar al Dine and AQIM remain isolated from the rest of the Muslim extremist movement taking over much of North Africa, but experts say this is likely to change as drug and human trafficking networks swell.
According to the Global Initiative on Transnational Crime, "The high number of migrants along the North African coast has enabled the development of a far more lucrative coastal migrant trade, valued now at $255 [million] to $323 million a year in Libya alone. The value of this trade dwarfs any existing trafficking and smuggling business in the region, and has particularly strengthened groups with a terrorist agenda."
Meanwhile, the village men of Kayes continue to wait for a signal, hoping to make a living, by any means, in one of the poorest countries in the world.
© Copyright IBTimes 2023. All rights reserved.
FOLLOW MORE IBT NEWS ON THE BELOW CHANNELS