Afghanistan: UN Records Rise In Severe Food Insecurity, Calls For Emergency Livelihood Support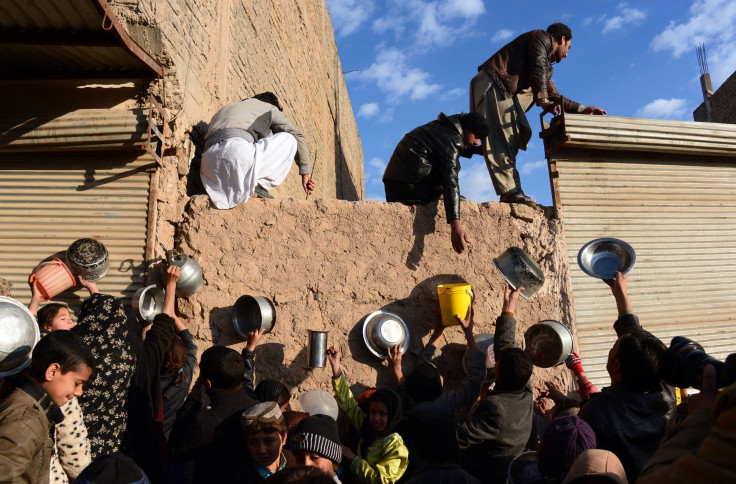 A two-fold rise in food insecurity in Afghanistan over the past year has forced millions to resort to what the United Nations termed "asset depleting strategies," such as selling their land. This translates into a serious setback for a majority of the population that depends on farming for subsistence.
According to a report released Friday by the U.N. and its partner agencies, 5.9 percent of Afghanistan's population -- 1.57 million people -- is now facing severe food insecurity, marking an increase of over 317,000 people over the past year. According to the U.N., food insecurity is defined as the lack of "physical and economic access to sufficient, safe and nutritious food to meet their dietary needs and food preferences for an active and healthy life."
By this definition, an additional 7.3 million people -- about one in four Afghans -- are facing moderate food insecurity. While the number of people selling their assets remained about the same as last year, the number of those resorting to acts like begging had doubled to over 20 percent in the same period, according to the report.
The numbers reveal a "rapid impoverishment of the vulnerable Afghan population," the report by the country's Food Security and Agriculture Cluster (FSAC) found, adding that over a third of the country's people now required "either emergency or livelihoods support."
Afghanistan, which has been reeling under a series of interminable conflicts, is still largely an agrarian economy, with the sector accounting for a quarter of the country's GDP and more than 40 percent of the total workforce. However, according to the World Bank, 64 percent of the farmers in Afghanistan are subsistence-oriented -- only growing enough food to feed themselves and their families -- and are incapable of absorbing "shocks," and eventually resort to crisis measures such as selling their land, taking children out of school to work, depending on relatives for support, and begging.
"When people resort to these measures, they have no resilience against future shocks," Claude Jibidar, country director of the U.N. World Food Programme (WFP) in Afghanistan, said, in a statement. "These figures are extremely alarming, especially in a country where more than one third of all people are already food insecure."
In addition to documenting widespread food insecurity in those displaced by conflict -- especially in the eastern Khost and Paktika provinces -- the FSAC report also found that an improvement in agricultural production conditions in 2014-2015 did not automatically translate into improved food security.
"Market supply is a major component of food availability. However bad road conditions, or blockades, often cut-off entire communities from markets provoking supply shortages and price shocks," the FSAC said, in the report. "Reduced purchasing power caused by deteriorating terms of trade and price shocks forced the average Afghan households to downgrade their average diet towards less nutritive but cheaper food."
© Copyright IBTimes 2023. All rights reserved.
FOLLOW MORE IBT NEWS ON THE BELOW CHANNELS