African Hot Water: Obama's African Electricity Initiative Debuts With Geothermal Proposal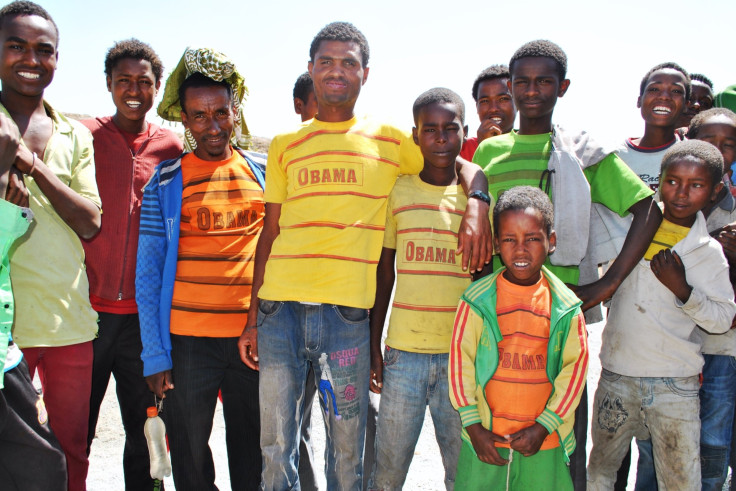 CORBETTI, Ethiopia -- On a hot and dusty day in early February, a team of Icelandic scientists, American aid workers and global investors hiked across the rocky terrain of Corbetti, a village in southern Ethiopia. They were visiting the site of a massive geothermal project -- one that will be among the world's largest if all goes according to plan.
Trailing the group were dozens of boys and young men, mostly students and farmers from the community. Several of them wore shirts bearing the name "Obama" in big block letters. They weren't marking any occasion -- that same shirt can be spotted in rural areas all across the country, on men and women of all ages, in myriad colors -- but on that day, their attire was particularly appropriate. The geothermal project getting started in Corbetti benefits from Power Africa, a White House initiative calling for more than $7 billion in support for energy initiatives across the continent during the next five years.
The initiative signified a changing relationship between the world's largest economy and African countries. The $7 billion isn't intended as a donation; instead, it's meant to facilitate outside investments in energy projects. Ultimately, Power Africa aims to build lasting partnerships between Western private companies and a continent that happens to have some of the world's fastest-growing economies.
"We are moving beyond the simple provision of assistance, foreign aid, to a new model of partnership between America and Africa," U.S. President Barack Obama said in a June 2013 speech announcing the initiative to students at South Africa's University of Cape Town. "A partnership of equals that focuses on your capacity to solve problems, and your capacity to grow."
Seven months later, a diverse set of projects associated with Power Africa are gearing up. The geothermal project at Corbetti -- which the Ethiopian government first agreed to in September -- was Power Africa's first official transaction. It's off to a good start, and its performance will be a case study in America's increasingly trade-driven approach to engaging with Africa's developing states.
Plugging In
Power Africa currently focuses on six countries: Ethiopia, Ghana, Kenya, Liberia, Nigeria and Tanzania. The $7 billion will come in several forms: Up to $1 billion in investments from the Millennium Challenge Corporation; up to $1.5 billion in financing and insurance from the Overseas Private Investment Corporation, or OPIC; up to $5 billion in support for American exports from the Export-Import Bank, or Ex-Im; and about $285 million in technical assistance from the US Agency for International Development, or USAID.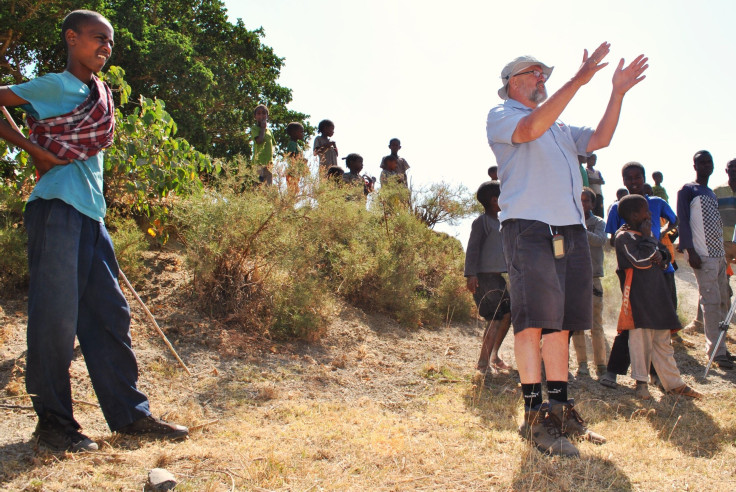 By itself, that money won't be nearly enough to meet Obama's ambitious goal of doubling access to electricity in sub-Saharan Africa, where two-thirds of the population currently live without power; the International Energy Agency estimates that it would take more than $300 billion in investments to secure universal access to electricity by 2030. But Power Africa makes its biggest mark not by money spent, but by money leveraged. The program has already secured more than $14 billion in commitments from private firms, including U.S.-based corporation General Electric, which has pledged to help generate 5,000MW of energy in Tanzania and Ghana; and UK-based Aldwych International, which says it will invest $1.1 billion to develop 400 MW of wind power in Tanzania and Kenya.
Power Africa facilitates these deals not only by using institutions like OPIC and Ex-Im to finance and insure projects, but also by improving investment environments in developing countries by zeroing in on problems and working with governments to fix them.
"With Power Africa we're really looking through the lens of projects and transactions and using those to help identify gaps in polices, reforms and other tools to help the projects go through," Earl Gast, the USAID assistant administrator for Africa, said. "That way, countries develop experience working with the private sector, and it becomes a systematic way of dealing with projects rather than a one-off negotiation."
Power Africa initiative coordinator Andrew Herscowitz points to a recent solar power initiative in Tanzania. It was a small project, expected to generate just 10 MW. But while working with the government and investors, Power Africa noticed a major stumbling block: The length of Tanzania's standard power purchasing agreement was 15 years, short enough to give many investors cold feet. "With some pressure from Power Africa and from other donors, the government agreed to extend the term from 15 years to 25 years," Herscowitz said. "As a result, that 10MW solar program is now moving forward, which otherwise would have stalled. But it also means that a lot of other renewable projects are going to move forward because they're going to be eligible for financing."
The White House hopes that similar successes all across the continent will make Africa more attractive to investors all around the world. But Power Africa is still a young initiative, and the verdict on its performance is out.
"It's still too early to say whether Power Africa is meeting expectations, whether on the continent or in the U.S.," Ben Leo, an analyst at the Center for Global Development and a former director of African affairs at the White House, said. "Addressing power needs will take years. Projects have a long lead time. Nonetheless, the Power Africa initiative will need to demonstrate some early successes, especially by this August, when President Obama will host the first ever U.S.-Africa Heads of State Summit."
New Beginnings
If the geothermal project in Corbetti lives up to its expectations, it would bode very well for the future of Power Africa. Ethiopia's state-driven economy could benefit immensely from its new partnership with the Icelandic firm Reykjavik Geothermal, which is developing the site. The project would have a huge impact on the nation of 90 million, which currently generates only about 2,000 MW almost entirely from hydropower, leaving more than three-fourths of the population without electricity.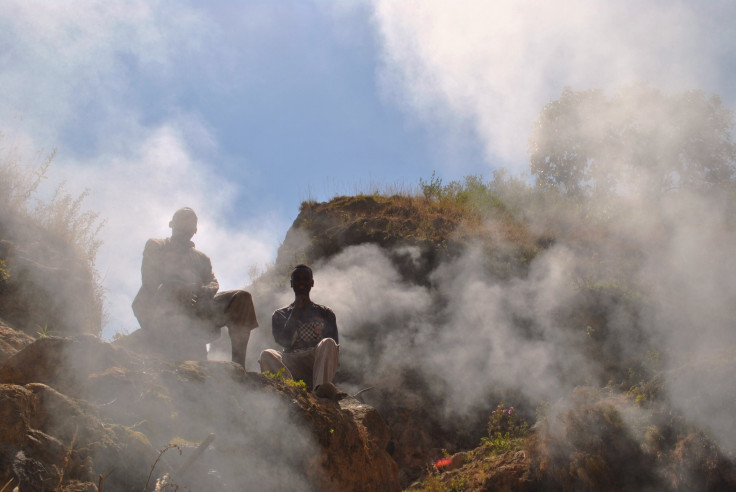 During the visit to the geothermal site in early February, Reykjavik managers led potential investors and USAID officials on a half-hour trek through hilly grasslands dotted by trees. The end-point was a rocky outcropping where thick clouds of steam billowed out from the crevices, obscuring the landscape and dampening visitors -- a clear sign of the heated water that lay below the earth's surface (about a kilometer down). Corbetti sits on a massive caldera -- a crater left over from a long-dead volcano -- and hot magma exists just eight kilometers underground, which is far shallower than in other locales. The molten rock heats up the water table, and when that water escapes and turns to steam, it can power turbines that generate electricity.
Reykjavik will drill about 100 wells during the first phase of the project, which aims to generate 500 MW of the caldera's estimated 1,000 MW capacity by 2018. Only surface exploration has taken place so far, but Reykjavik Chief Operating Officer Gunnar Orn Gunnarsson is confident about the reserve's potential. He points to three indicators that Corbetti could become one of the world's most-productive geothermal sites: Its geological conditions are ideal; geochemistry studies show that the water is exceedingly hot; and restivity measurements suggest that the reserve is vast.
Reykjavik has a drilling rig ready and waiting in Iceland to be mobilized as soon as deals with early investors are closed. Meanwhile, Power Africa officials are providing technical advice and facilitating the deals. The USAID-sponsored Geothermal Risk Mitigation Facility is providing some grant funding. Reykjavik also works with USAID development experts to make sure the project benefits the local community in a sustainable way. "This is going to have a big impact; we know that we have to manage it as properly as possible, and we need to have good people with us to help us develop the society and the communities," Gunnarsson said.
Corbetti residents welcome the project, though their main interest isn't electricity but water. At a well not far from the proposed drilling site, dozens of people and hundreds of jerry cans were lined up for a long wait. Ragassa Sekako, 30, said his relatives sometimes travel all the way to and from Lake Awassa for water, about a three-hour trek each way. That could soon change; the geothermal project will require a steady supply of water to facilitate the drilling process, requiring infrastructure that Reykjavik says it will also use to enhance the water supply for the village residents.
"This project will benefit the people," Ragassa said. "We hope they are going to build a road and bring us jobs." He also looks forward to the day when his family can enjoy electric lights after sundown, or powered appliances for cooking. But there is no guarantee that the project will bring power to Corbetti residents anytime soon, because the energy Reykjavik produces will be bought and distributed by Ethiopia's state-owned power company.
Reykjavik has yet to nail down a final price for the energy it will sell to the government, but Gunnarsson says the base figure they offered is lower than standard prices in neighboring countries. "We came up with the lowest power prices we could tolerate," he said. "[Considering] the economy of scale -- 500 MW is huge -- we think we have a project that can have a return on equity that is acceptable." The geothermal project has been attractive to potential investors; Reykjavik is angling for 25 percent equity, or $500 million for what is estimated to be a $4 billion endeavor, and hopes to close those deals by the end of the month.
Chugging Along
Supporters of the Corbetti project paint an idyllic picture of Power Africa and its ambitions. It's a clean project with massive capacity; it links a populous, energy-hungry country to a smart, socially responsible Icelandic firm; it's backed by interested investors, supportive locals and cool science.
On the whole, however, Obama's initiative isn't without controversy. One of its most-pressing challenges is to determine whether renewable methods of energy generation should take priority. "The biggest debate in Washington revolves around whether the U.S. government should support all types of power generation in Africa," Leo said. He noted that some countries -- including Tanzania, which is enjoying a boom in natural gas discoveries, and Nigeria, which is heavily dependent on oil -- aren't overly excited about clean options like solar and wind. "If the Power Africa initiative is going to meet its generation and access targets, then it'll need to take a flexible approach. That means supporting renewables in some places and nonrenewables in other places."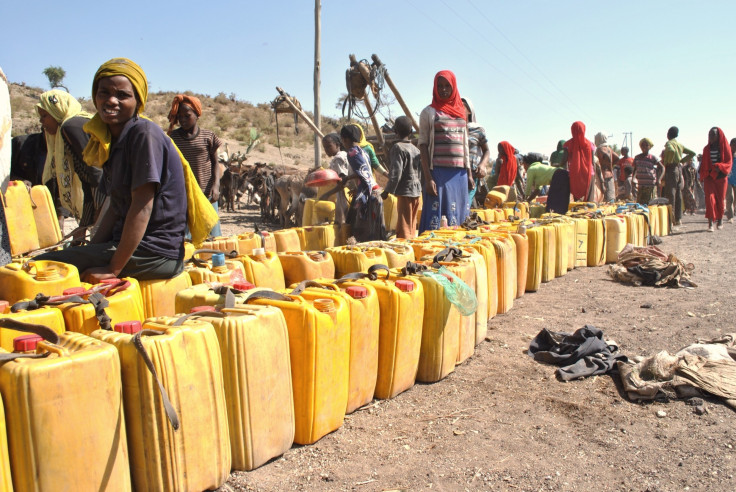 Then there are concerns that Power Africa is too cozy with -- and could be influenced by -- huge corporations like GE, which is investing in the project and has been shifting more of its focus to Africa in recent years. The multinational conglomerate stands to benefit heavily from the better access to finance and insurance that Power Africa promises. That approach could help American and other Western companies compete against China's growing influence on the continent, but it might neglect small, innovative projects that could bring power to communities off the grid, which is especially important since rural populations are worse off in terms of electricity access.
There are also unresolved questions about how Power Africa will choose its projects, how the different agencies involved will interact, and how transparent the process will be. The initiative will have plenty of time to evolve in the years ahead -- but for now, Power Africa coordinator Herscowitz sees its flexibility as one of its greatest strengths.
"We have 12 agencies involved, and they all bring different things to the table," he said, citing examples like the African Development Foundation, which awards small grants to energy innovators in rural communities, and the Department of Energy, which helps to deliver specialized technical assistance. "Instead of basically bringing an expert who comes in and just looks at the sector and opines as to what we need to do, we're sitting down with actual investors, actual companies, actual developers and government officials and saying, 'Alright, what's keeping this deal from happening?'"
In Corbetti, it's full steam ahead as soon as the ink dries on the investor agreements. The first borehole will be a major milestone for Reykjavik, Corbetti and the Ethiopian government -- and for Power Africa itself, which is likely to ramp up considerably as the years go on, strengthening U.S.-African relationships in the process.
"It's not just the technical assistance or the finance tools; it's also the diplomatic engagement just to push and make sure projects are moving forward," USAID's Gast said. "So I think the fact that U.S. companies see that the U.S. government is supporting their efforts, and supporting power projects specifically, has generated a lot of interest."
© Copyright IBTimes 2023. All rights reserved.