African Union Summit: Angelina Jolie Speaks About Rape As Weapon Of Warfare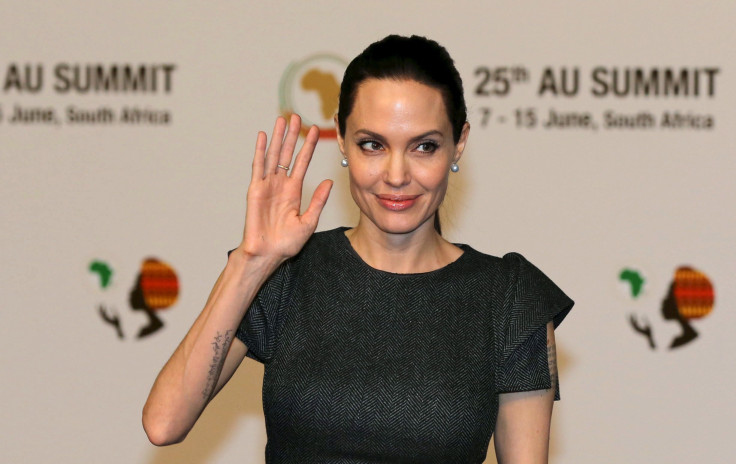 Angelina Jolie, actress and United Nations ambassador for refugees, urged international support to stop crimes against women at a forum of African nations in Johannesburg on Friday ahead of the African Union (AU) summit in the city.
"Violence against women is still treated as a lesser crime. Armed groups turn it into a weapon of choice because of near total impunity," Jolie said, Agence France-Presse (AFP) reported. She also noted that the issue of rapes is not "an African problem but a global one, but few places have suffered as Africa."
The panel -- which discussed about the prevalence of sexual crimes against women in the war-torn areas -- included AU Chairwoman Nkosazana Dlamini-Zuma, British Foreign Secretary William Hague, and Zainab Bangura, U.N. secretary general's special representative on sexual violence and conflict.
Jolie and Hague, the co-founders of the Preventing Sexual Violence Initiative, also met with South African activists at the forum to discuss strategies to prevent sexual violence in the country that has a high rate of rape and violence against women, the Associated Press (AP) reported.
The 40-year-old actress said that the steps taken by conflict-torn African countries such as the Democratic Republic of Congo, Somalia and the Ivory Coast to put an end to violence against women, encouraged her even more, The Citizen, a South African daily, reported. "Please think what it would mean if the 54 nations of the AU press together as one towards full rights and opportunities for women," she reportedly said.
The two-day AU summit, starting Sunday, will see dozens of African state representatives. The theme for this year is "Year of Women Empowerment and Development," AFP reported.
© Copyright IBTimes 2023. All rights reserved.
FOLLOW MORE IBT NEWS ON THE BELOW CHANNELS