African Union Suspends Egypt Amid Turmoil: When Can Cairo Regain Membership?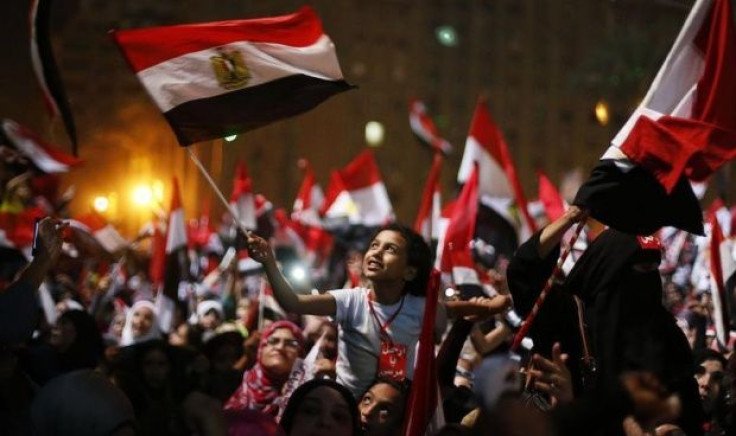 The ouster of Egyptian President Mohammed Morsi last week drew swift condemnation from the African Union, whose Peace and Security Council voted overwhelmingly to suspend the country's membership on Friday. While AU leaders have defended the decision, critics on both sides have questioned its legitimacy.

This week begins the long process of bringing Egypt back into the fold, with a delegation of AU officials expected to visit the North African country and meet with transitional leaders.

Following the suspension, the Egyptian Foreign Ministry responded promptly with a statement on its Facebook page, noting that it "profoundly regrets the decision of the African Union Peace and Security Council to suspend our participation in the organization's activities."

Dissent came from within the AU member states as well; Kenyan MP James Orengo told journalists on Saturday that the organization's decision was misguided. "I personally wish to condemn the communication from the AU to suspend Egypt," Orengo said, according to the Kenyan newspaper Standard Digital. "They should stop defending leaders whose shelf life has expired."

AU officials argue that the suspension is a matter of protocol. "The AU has instruments and rules, and these apply to all member states," said AU Peace and Security Council Director El Ghassim Wane in an interview with Al-Jazeera. "The African test on democracy and elections and the Lome Declaration of 2000 contain a definition of the AU's understanding of an unconstitutional change of government. This includes the overthrowing of a democratically elected government -- and the AU has already stated that what happened in Egypt falls under this definition. Whenever this happens, automatically, a certain set of measures have to be taken."

The suspension freezes Egypt's participation in all AU decision-making, even though Cairo has historically been one of the AU's largest budget donors. The country joins Guinea-Bissau, Madagascar and the Central African Republic, all of which had their memberships suspended over the last four years.

It will be a while yet before Egypt can claim its seat at the AU table, but Wane promises that the organization will stand by Cairo throughout the entire process. "What should happen is to get the country back to constitutional order, and this has to happen through elections that are free and fair," he said. "This has to happen without delay and through a consultation process."

The AU walks a fine line in its decision to condemn Egypt's transition. It stops short of calling the military takeover a "coup," but its apparent disapproval lends a measure of legitimacy to Morsi's supporters, who still defend the ousted president on the grounds that he was elected fairly in 2012.

Egypt is stuck in limbo under newly appointed transitional president Adly Mansour, who is negotiating with opposition parties to appoint an interim prime minister. Tensions flared in Cairo on Monday, when security forces clashed with pro-Morsi demonstrators. Hundreds were injured and at least 42 were killed.
© Copyright IBTimes 2023. All rights reserved.
FOLLOW MORE IBT NEWS ON THE BELOW CHANNELS