After Anti-Muslim Protest In Corsica, Nationalism, High Unemployment, Slow Economic Growth Blamed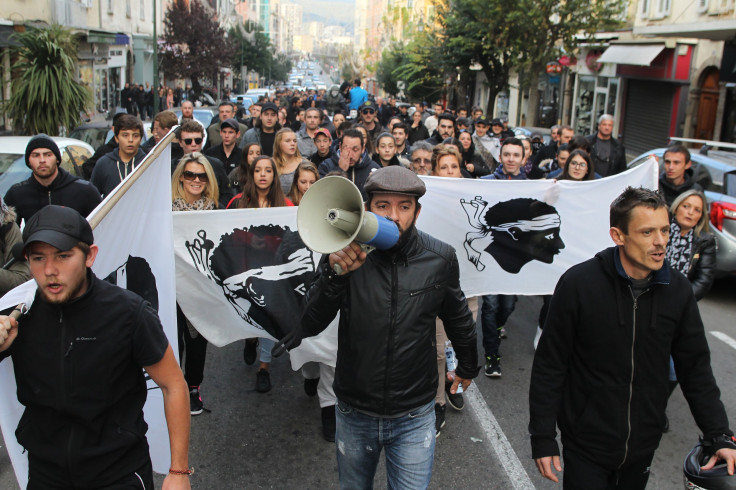 The French island of Corsica was still reeling Monday following a series of anti-Muslim protests over the weekend that rocked the Mediterranean region. After hearing citizens shouting, "Arabs get out," in the streets of the regional capital Ajaccio, residents and politicians alike looked to the future of cultural integration on the island amid a surge in nationalist support.
"Our nationalism is a progressive approach that affirms the existence of a people, a Corsican people and the conception of that Corsican people is open, generous, welcoming," said recently-elected President of the Executive Council of the Corsican Assembly Gilles Simeoni in the wake of the riots, local newspaper Corse Matin reported.
Known for its steep cliffs, untamed landscape and glittering ocean views, the Mediterranean island of Corsica's apparent serenity belies its history of violent, nationalist conflict that began in the 1970s when militants led a bloody campaign to secede from France, carrying out bombings and assassinations. But while some cultural experts claim this weekend's attacks were fueled by an imported racism from France's National Front political party, others argued the violent unrest was likely situated within this nationalist drive for independence, motivated in part by high unemployment and slow economic growth.
"There are two types of nationalism in Corsica," said Eugène Gherardi, a professor of Corsican culture and history at the University of Corsica Pascal Paoli in Corte, in the center of the island. Gherardi described one type of nationalism as "closed to everything, closed to all foreigners," and another as "a nationalism of a small country that has always been dominated by others," adding that the former was a cultural import of the National Front party.
Christmas Day and the following weekend found the small island region ensnared in protests and controversy. The affair began after two firefighters responded to an emergency call in a housing project in the regional capital of Ajaccio, where they were ambushed by a group of about 20 teenagers who beat them with baseball bats.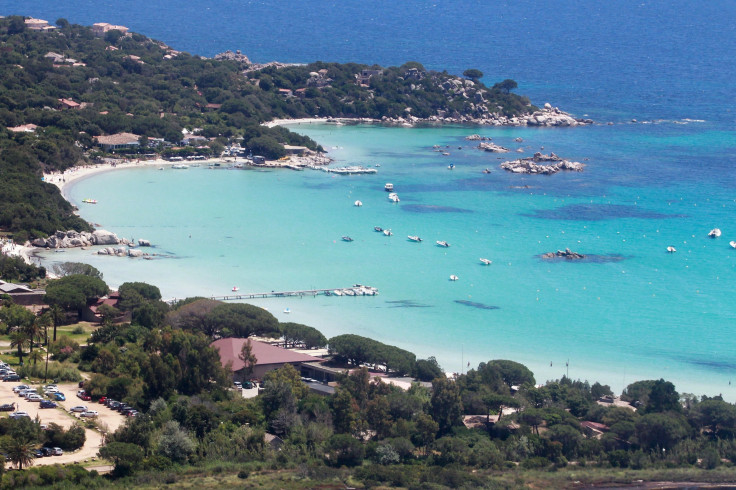 A group of nearly 600 people demonstrated in front of the town hall the next day, with the protest devolving into mob violence after several hundred of the protesters stormed a nearby prayer hall and burned copies of the Quran. The mob assumed that the young perpetrators of Thursday's crime had been part of a large North African, often Muslim, immigrant population in France.
Around 5-6 million Muslims live in France, and Corsica sees many of the same tensions as the mainland concerning poor social and economic integration as well as a growing xenophobia, partly fueled by fears of terrorism following a spate of deadly Islamic terror attacks on Paris in November. The anti-immigrant National Front party has seen growing support in the wake of the attacks, as some French citizens become more fearful of a large Muslim population.
While the ruling leadership dismissed the protesters as National Front supporters, not Corsican nationalists, there is little evidence to support that claim. Demonstrators marched in the street chanting slogans in Corsican – the native language of the island that is a mix of French and Italian – while waving the regional flag. "If they had actually been [National Front] supporters, they would have been waving French flags, not Corsican flags," said Emmanuel Martin, director of the Institute for Economic Studies in Europe, a think tank based out of Paris that studies political economy.
Martin said the spirit of xenophobia in Corsica was similar to that in France, before adding: "But it's even more exacerbated in Corsica because they feel like they've already lost Corsica to the French."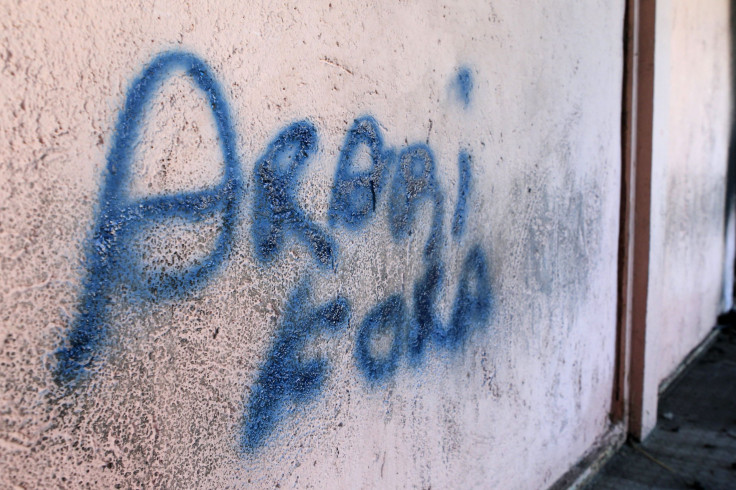 Corsica was conquered by the French in the late 18th century, though its history of invasion by foreigners stretches as far back as its 1,500 year-old history. From the first record of human activity in the nation in 560 B.C.E., the 3,300 square mile island has been in turn conquered by Greeks, Romans, Vandals, Lombards, Arabs, Italians and finally the French.
Some Corsicans see the wave of North African immigration that began in the 1960s as the latest invasion of their cultural and political autonomy. "In Corsica there exist some extremists," said Fateh Kimouche, a prominent Muslim activist and blogger in France, specifying that there are "people who want to cleanse the Christian island, get rid of all Muslim presence." Kimouche, who has been criticized by French media as being radical, noted that this extremist ideology was a minority belief, though lesser versions of it were held by many Corsicans.
The guerilla war for independence that began in the 1970s officially ended in June 2014 when the paramilitaries agreed to give up their arms after nearly forty years of armed combat, while stating they would still fight for a free Corsica through peaceful means.
Nationalist politicians, led by the recently elected Simeoni -- who slammed the actions of several hundred protesters -- won regional elections in December. While Simeoni, who said the protesters' actions did not reflect the sentiment of the people, has taken a diplomatic approach to the independence question by advocating for a referendum, other newly-elected politicians have taken a more hard-line approach.
"By voting for the nationalists, the Corsican people have said that Corsica is not just a piece of another country, but a nation, with its own language, culture and political tradition," declared Jean-Guy Talamoni, head of the independence party, during his inaugural address – conducted entirely in Corsican.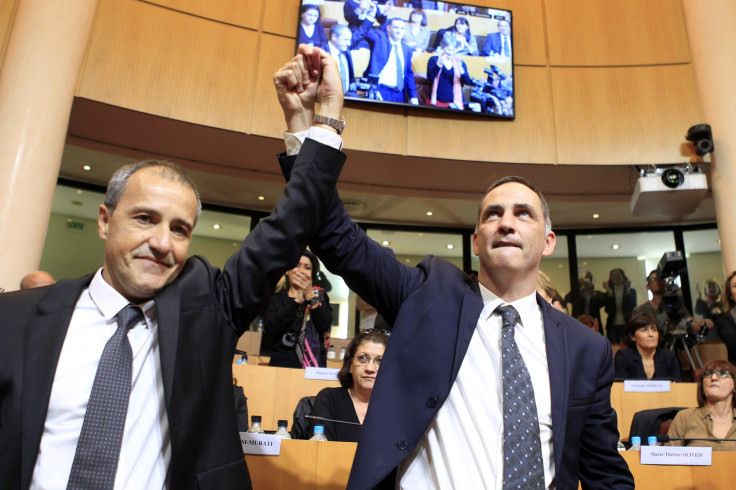 The campaign of the nationalists focused on cultural and political autonomy as well as economic concerns. Corsica's economy is heavily reliant and tourism, with its population increasing ten-fold in peak tourist season. The "Isle of Beauty" hasn't been immune to aftershocks from recessions in 2008 and 2011 that sunk the euro and sent national debt soaring.
Unemployment in Corsica has steadily climbed in the past five years, hovering around 11 percent, slightly higher than the French average of 10 percent. Youth unemployment throughout France is in the double digits and the area where the attacks and ensuing riots occurred were in a low-income neighborhood. "This lack of economic integration leads to these problems of social integration," said Martin of the Institute for Economic Studies.
This economic and social disenfranchisement has been felt throughout France, though perhaps more acutely in Corsica given its colonial past and separation from the heart of French social life. "There is a sense that the Corsican identity is more strong than other regional identities," said Jacques Frémeaux, a colonial historian at the Sorbonne University in Paris who specializes in the Arab world in France.
"I have the impression that the French feel less and less valorized by traditional French values and are returning to these more local, regional identities" he said.
FOR FREE to continue reading
✔️ Unlock the full content of International Business Times UK for free
offer available for a limited time only
✔️ Easily manage your Newsletters subscriptions and save your favourite articles
✔️ No payment method required
Already have an account?
Log in
© Copyright IBTimes 2023. All rights reserved.