After Election Win, Assad Grants Amnesty To Prisoners, But Maybe Not Opponents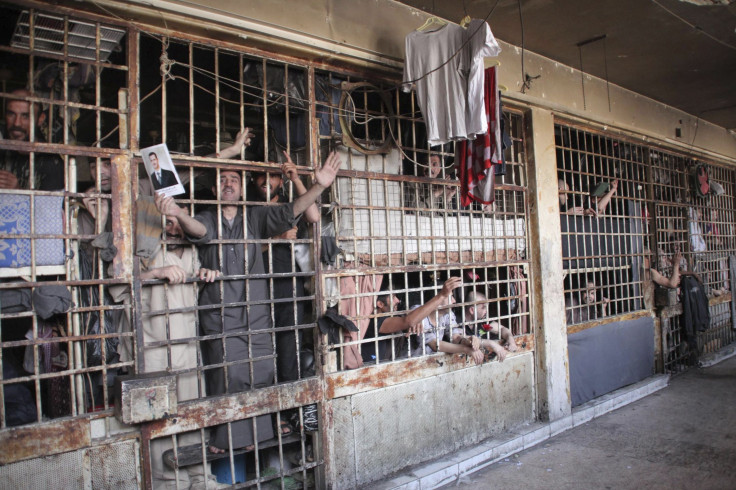 Bashar Assad won his third seven-year term as Syrian president last week with 89 percent of the vote in what is considered a sham election by the international community and human rights groups. Following his victory, Assad announced Monday that he would grant a general amnesty to prisoners in the country -- but it's not clear whether this extends to regime opponents.
State media reports suggested that the decree would reduce prisoners' sentences, but would not free them. It was unclear from the reports whether the decree would apply to opposition supporters and activists who have been arrested over the course of the civil war, now in its fourth year.
Although Assad did not provide a timeline for the decree, according to the Associated Press, the SANA news agency said those who had taken up arms against the government would not be prosecuted if they "surrender to the authorities within a month of the issuing of the decree." Those who took hostages will also be pardoned, according to state media, if they "release their captives safely and without any ransom or hand (hostages) over to the authorities" within a month.
It is also not clear if the decree would apply to foreign journalists in the country thought to be detained in state prisons. Austin Tice and James Foley, both freelance reporters, were kidnapped in Syria in 2012, and their whereabouts are still unknown. However, several reports indicate that Foley, and possibly Tice, are being held in state prisons in Damascus.
News of the decree came after the government announced last week that it had released 500 political prisoners accused of engaging in anti-regime activities. The release of the prisoners was a first step in complying with the Arab League's demand that the government scale back its crackdown on dissent. The Arab League sent 100 observers to Syria to oversee the regime's progress in removing heavy weaponry from cities, beginning peace talks with the opposition, and freeing political prisoners.
Arab League chief Nabil Elaraby said last week that Syria had released about 3,500 detainees. But according to estimates by human rights groups, Syria is still holding at least 25,000 political detainees.
© Copyright IBTimes 2023. All rights reserved.