After-Hours News: Walt Disney Co (DIS), Macy's Inc (M), Chipotle Mexican Grill Inc (CMG)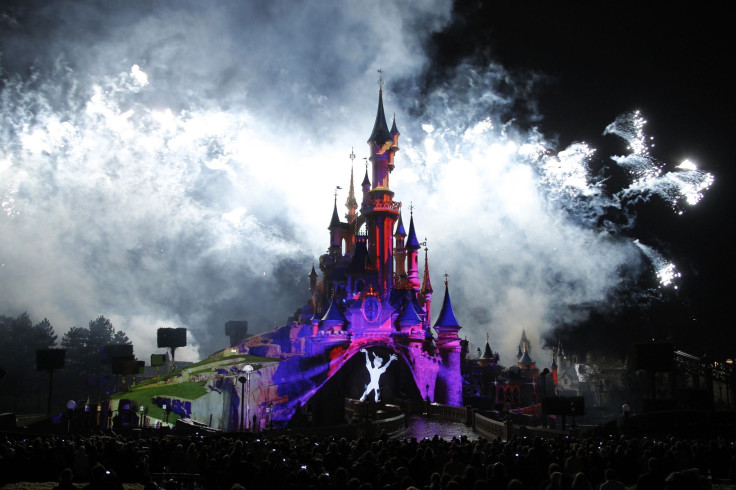 Shares of Walt Disney Co. rallied more than 4 percent Tuesday after the media and entertainment giant smashed expectations during the holiday quarter, topping Wall Street estimates by 20 cents, driven by strong sales of its "Frozen" merchandise. Meanwhile, shares of burrito chain Chipotle Mexican Grill Inc. tumbled more than 7 percent after the fast-casual restaurant warned of possible price hikes following disappointing sales last quarter. Separately, department store Macy's announced it will buy luxury beauty retailer Bluemercury for $210 million.
U.S. stocks soared Monday, with the Dow Jones Industrial Average surging 300 points, after oil prices rallied 7 percent to above $53, its highest close of 2015. The Dow, which measures the share prices of 30 large industrial companies, soared 305.30 points, or 1.76 percent, to close at 17,666.34; the S&P 500 stock index added 29.18 points, or 1.44 percent, to end at 2,050.03; and the Nasdaq Composite rose 51.05 points, or 1.09 percent, to finish at 4,727.74.
Here's an in depth look at after-hours stock movement.
Disney's Q1 Earnings Smash Wall Street Estimates
Shares of Walt Disney Co. (NYSE:DIS), the world's largest media and entertainment company, rallied more than 4 percent Tuesday to $98.35 in extended-hours trading after the company blew past forecasts during the holiday quarter, driven by strong sales from its Consumer Products division that included merchandise from the company's animated musical film "Frozen."
Consumer Products revenues for the quarter rose 22 percent to $1.4 billion. The company's segment operating income jumped 46 percent to $626 million as the increase was due to the performance of merchandise based on "Frozen" and other Disney Channel properties, including "Mickey and Minnie," "Spider-Man" and "Avengers."
Walt Disney Co. reported fiscal first-quarter net income rose 19 percent to $2.18 billion, or $1.27 a share, on revenue of $13.4 billion, compared with $1.84 billion, or $1.03 a share, on sales of $12.3 billion for the same period a year ago.
Macy's Boosts Outlook, To Acquire Luxury Beauty Retailer Bluemercury For $210M
Shares of Macy's Inc. (NYSE:M) dropped more than 1 percent Tuesday to $65.28 in extended-hours trading after the department store announced it is buying luxury beauty retailer BlueMercury Inc. for $210 million. Marla Malcolm Beck, chief executive officer and president at Bluemercury, will continue as head of the company and Barry Beck will remain chief operating officer. The transaction is expected to be completed in Macy's fiscal first quarter, which ends May 2.
Macy's also raised its full-year profit outlook to $4.35-$4.37 per share, higher than its previous forecast of $4.25-$4.35 per share. The company is scheduled to release its fourth-quarter earnings on Feb. 24.
Chipotle Shares Plunge 7% As Sales Disappoint
Shares of fast-casual restaurant chain Chipotle Mexican Grill Inc. (NYSE:CMG) tumbled more than 7 percent Tuesday after the burrito chain's sales missed forecasts last quarter, causing the company to warn of possible price hikes for some of its entrees, including its steak and barbacoa products, Jack Hartung, chief financial officer at Chipotle, said during a conference call with shareholders Tuesday.
Same-store sales rose 16.1 percent in the fourth quarter, below Wall Street expectations of more than 16.5 percent. Food costs totaled 35 percent of revenue during the quarter, up 1.1 percent primarily due to higher dairy and beef costs.
Chipotle Mexican Grill reported fiscal fourth-quarter net income of $121.2 million, or $3.84 a share, up from $79.6 million, or $2.53 a share, in the same year ago period. Revenue rose 26.7 percent to $1.07 billion.
© Copyright IBTimes 2023. All rights reserved.