After Indiana 'Anti-Gay' Bill, Louisiana Support For Religious Freedom Law Raises Concerns From State Tourism Industry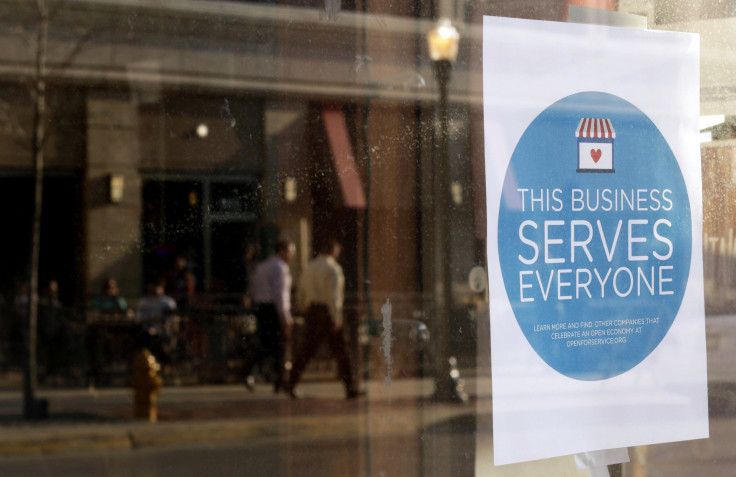 With some Louisiana conservatives considering a religious freedom law similar to the measure that has sparked a national boycott against Indiana in recent days, New Orleans tourism leaders are sending a message to state lawmakers: We like gays -- and their money.
"Louisiana depends heavily on tourism," said Richard Read, a New Orleans-based marketer who works closely with the city's tourism industry. "The last thing we need is bad press."
Indiana's SB 101 makes it easier for private businesses to use religious beliefs to deny services to certain groups of people. Its passage last week triggered a national debate over gay rights and some lawmakers in Louisiana have since expressed interest in making their own religious freedom law more closely resemble Indiana's, among the broadest such laws in the country.
But some worry that if Louisiana were to update its Preservation of Religious Freedom Act, passed in 2010, it could provoke similar backlash and impact Louisiana's tourism industry, especially in cities like New Orleans, where the economy is largely floated by outside money. Same-sex marriage is illegal in Louisiana. New Orleans, among the state's most liberal cities, has passed laws prohibiting discrimination based on sexual orientation, but no such statewide protection exists.
In 2013, Louisiana drew a record 27.3 million visitors who spent an estimated $10.8 billion. New Orleans, not surprisingly, remains the state's biggest attraction. The city's annual event calendar includes a number of events catering to gays, lesbians and transgender people. The annual Gay Easter Parade draws approximately 30,000 people, according to the New Orleans Tourism Marketing Corporation. Halloween New Orleans brings in several thousand visitors, and Gay Mardi Gras is a big component of the city's annual Mardi Gras festivities.
The largest gay-oriented event in New Orleans is Southern Decadence, an annual Labor Day Weekend event that draws an estimated 160,000 people to the city. "When it gets here, it's a huge economic boost to many of these business that are small, mom-and-pop places, and this can carry them through for four to six months," said Rip Naquin, who serves on the festival's board of directors. "After we've seen what's going on in Indiana, my first thought was that could be us, too."
The fallout from Indiana's passing last week of the religous freedom law was swift. The NCAA said Indiana's religious freedom act could make it hard for the state to attract major college sports events. Representatives for NASCAR, Levi Strauss and Twitter decried the law as anti-gay, and said they would not support such "intolerance." Several state governors said they would ban state-funded travel to Indiana.
While no amendment to update Louisiana's religious freedom law has yet been filed – the deadline to do so for the state Legislature's 2015 session is Friday – state Rep. Mike Johnson, a Republican, has indicated that religious groups were interested in getting a proposal before lawmakers this year. Political observers said such a proposal would probably pass if it went to a vote.
"This is a Bible belt state…these are the types of laws that are very popular in the Deep South," said Edward Chervenak, a professor of political science at the University of New Orleans. "Obviously, the New Orleans delegation would be lobbying against it…That doesn't mean the state Legislature pays attention to what's happening in New Orleans."
© Copyright IBTimes 2023. All rights reserved.
FOLLOW MORE IBT NEWS ON THE BELOW CHANNELS