After Saudi Arabian Execution Of Sheikh Nimr al-Nimr, Iranian Sectarian Tensions Heighten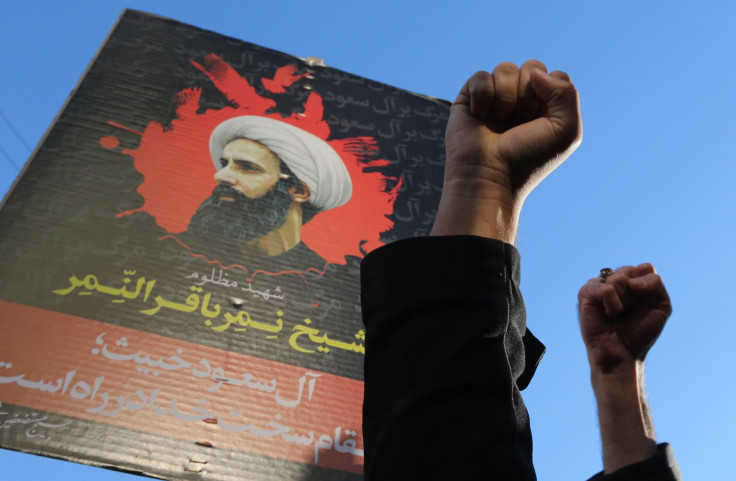 UPDATE: 3:36 p.m. EST — Saudi Arabia has ordered all Iranian officials to exit the country, after rioting at the Saudi embassy in Iran over the execution of a Shiite cleric, BBC News reported Sunday. The Iranian diplomats were given 48 hours to leave, as Saudi authorities broke off diplomatic relations with Iran, according to Saudi Foreign Minister Adel al-Jubeir.
Original story:
Iranian authorities made several dozen arrests Sunday following violent rioting at the Saudi Arabian embassy in Tehran throughout the weekend. The Saudi execution of Sheikh Nimr al-Nimr, a prominent Shiite cleric, sparked outrage throughout the Middle East, including the primarily Shiite country of Iran.
Al-Nimr was executed Saturday along with 46 other people accused of being terrorists or inciting violence against the Saudi royal family. The cleric was a prominent critic of the Saudi regime, and his conviction of terrorism has further strained relations between Sunni and Shia Muslims in the region, causing fear that those tensions could continue to spiral into violent clashes.
"It is clear that this barren and irresponsible policy will have consequences for those endorsing it, and the Saudi government will have to pay for pursuing this policy," said Hossein Jaberi-Ansari, a spokesman for Iran's Foreign Ministry, as reported by the New York Times.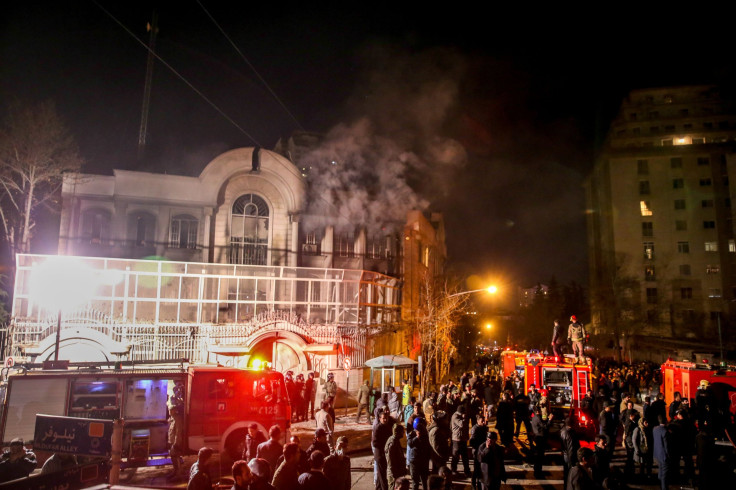 The executed cleric led a mosque in the predominantly Shiite eastern section of Saudi Arabia. He had long been an outspoken critic of the Saudi royal family, and in 2011 — during the protests across the Middle East referred to collectively as the Arab Spring — al-Nimr advocated for a regime change from the monarchy.
Following news of his death, violent protests broke out in several Middle Eastern countries, including Iraq and Iran. In Iran, which is predominantly Shiite, protesters ransacked the Saudi embassy, lighting fires and demonstrating in the street. Protesters said they were concerned over the growing marginalization of Shia residents of Saudi Arabia who are often the target of discrimination, according to activists.
While Iranian President Hassan Rouhani condemned the actions of the protesters, calling them "extremists" in a statement posted to his verified Twitter account, Ayatollah Ali Khamenei, the Supreme Leader of Iran, threatened that more violence was to come if Saudi action against Shiites continued. "The only act of #SheikhNimr was outspoken criticism," he said in a post to Twitter, adding, "unfairly spilled blood of oppressed martyr #SheikhNimr will affect rapidly & Divine revenge will seize Saudi politicians," the BBC reported.
The Shiite militant group Hezbollah, based out of Lebanon, also condemned the execution, calling it a "sign of shame and weakness for Saudi Arabia," according to a statement made by Hezbollah Deputy Secretary General Sheikh Naim Qassem Sunday, the Associated Press reported. Qassem said Saudi Arabia had "arrived at its point of maximum weakness and is digging its own grave. It has taken the path of cowards."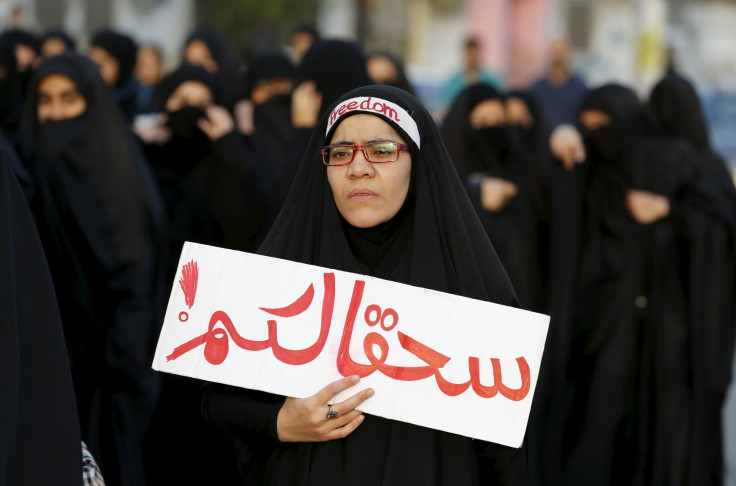 Relations between Saudi Arabia and predominantly Shiite countries such as Iran have long been frosty and have grown more strained following both countries' involvement in an ongoing armed conflict in Syria. Saudi Arabia has supported a U.S.-led coalition that seeks to target the Islamic militant group known as the Islamic State group or ISIS while advocating for a regime change from Syrian President Bashar Assad. Iran has supported Assad's regime, allying with Russia to keep his government in power.
As unrest continued Sunday, foreign countries have joined in the debate over the Saudi executions, with the French foreign ministry issuing a statement condemning not only al-Nimr's death but the deaths of all of those who were killed Saturday. "France reiterates its constant opposition to the death penalty, in all places and all circumstances," read the French foreign minister's statement, Reuters reported.
© Copyright IBTimes 2023. All rights reserved.