Ahead Of FIFA Presidential Election, Here's How An Increased Role For Women Could Help Shape Reforms
Fans of global soccer are expected to track a highly anticipated FIFA presidential election Friday as the game's governing body chooses one of five men to replace the banned Sepp Blatter. But though that dramatic election is playing out with an all-male cast of principal candidates, perhaps the best chance of real change could come with a package of reforms also up for vote that would mandate the inclusion of more women in top FIFA positions.
FIFA has long been a boys club, an exclusive space with seats reserved for a handful of powerful men. But the group — plagued by corruption and tumult — may soon include more female voices, providing much needed diversity that could help drive a cultural shift in FIFA.
"Having women at the table brings a different perspective and brings diversity," Moya Dodd, a nonvoting member of FIFA's executive committee and chair of FIFA's Women's Football Task Force, told International Business Times in an interview. In the past, she said, people have claimed there just weren't any qualified women to include — but that won't work any longer.
"I sometimes hear the comment, 'where are these women? Where are they going to come from?'" added Dodd, who has steered FIFA toward more inclusion, proposing an initial set of reforms that would create an increased role for women in world soccer. "There are plenty of women out there, and it's just in the past the door has been closed for them."
Friday that door could open.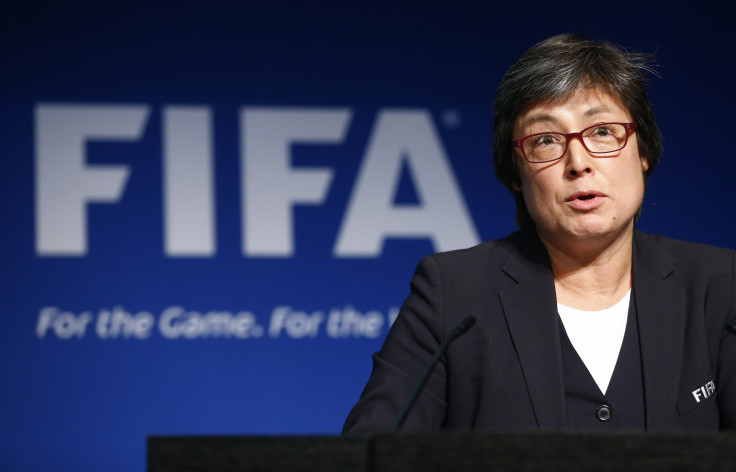 After banned President Blatter stepped aside, FIFA scheduled Friday's extraordinary congress to elect a new boss. Critics worry the promise of change has yielded to old habits; one candidate has proclaimed that the election has played out in "old FIFA" fashion, as the favorite, Sheikh Salman bin Ibrahim al-Khalifa — plagued by allegations of human rights abuses — has largely ducked answering tough questions. Alongside Sheikh Salman, Union of European Football Associations (UEFA) General Secretary Gianni Infantino has emerged as a front-runner in the five-man field.
But also up for vote Friday, aside from the headlining presidential vote, is a set of reforms aimed at cleaning up an organization that saw officials charged with decadeslong corruption that allegedly involved more than $150 million in total bribes.
Among the proposed reforms is the creation of a 36-person FIFA Council, which would replace the 24-person executive committee that currently makes many of the key decisions that shape world soccer. Should the reform package pass by earning approval from 75 percent of the member nations, it would be mandated that at least six women must sit on the FIFA Council, one from each regional confederation.
Dodd, partner at the Australian legal firm Gilbert+Tobin Lawyers, had initially pushed for 30 percent representation for women on FIFA's decisionmaking group, but the reforms up for vote would meet her a bit more than halfway at 16.7 percent. That would still lag behind FIFA's closest comparison, the International Olympic Committee, which started an inclusion initiative in 1981 and has a leadership group composed of about 22 percent women. It was three years ago that FIFA named its first female member of the executive committee, and it now features just two female full members.
"That's a substantial step forward," Dodd said of the proposed changes. With more seats for women at world soccer's most important table, new thinking can begin to emerge, and the idea of looking for female leaders could trickle through FIFA's 200-odd member nations and six confederations.
In the corporate world, people are beginning to understand that increased diversity means better financial results. FIFA, coming off perhaps its worst year in memory, could use a turnaround, and adding women could mean getting off the same path that led the group to its current state.
"Changing things at the top is necessary and is only temporary unless those changes make their way across the pyramid [of world soccer]," Dodd said. With great turmoil comes the opportunity for a sea change.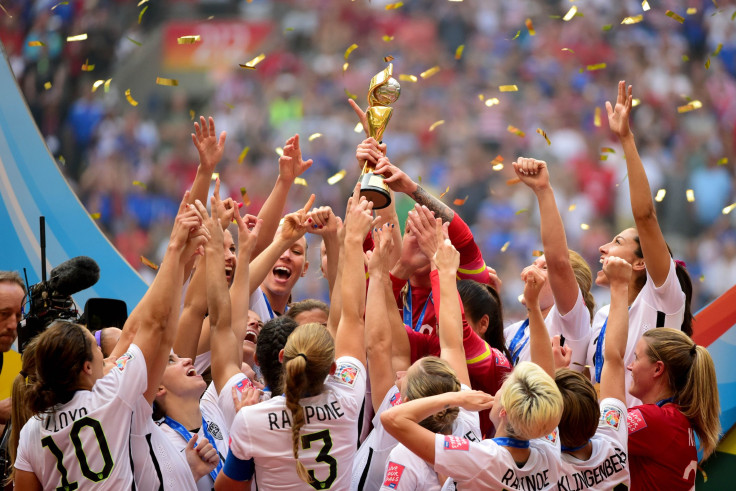 Jeff Thinnes, an international anti-corruption and ethics consultant, lamented that all of FIFA's presidential candidates appeared to be organization insiders. Even so, simply adding a new president — even if the candidates were ideal — likely won't be enough to completely change the group.
"What we're talking about, in terms of an analogy, if FIFA is a house — it's corrupt to its very foundation," Thinnes said, adding that a new president is like patching the roof. "Fixing the foundation is hard work, you've got to dig … it's dark down there in the foundation."
That foundation features a culture not necessarily aimed at helping women thrive. There's a growing audience for women's soccer, especially in the U.S., where the 2015 Women's World Cup finals proved the highest-rated soccer match in the country's history, drawing better numbers than both the most recent NBA Finals and MLB World Series.
But a FIFA survey, via Vice Sports, found 82 percent of respondents believed gender discrimination was holding the game back. Of the 209 member associations in FIFA, just two are led by women. At the confederation level, there are just eight female executive committee members globally. The aggregate investment in the women's game from member associations totaled just $156 million per year. For context's sake, FIFA, which made more than $4 billion in revenue on the World Cup, essentially threw away $26.8 million funding a failed movie.
"For us it's easy to roll off the lips: diversity. The reality is inside organizations where there's a lot of, sort of calcification. It's hard to break through that beyond just lip service," Thinnes said. "You cannot do that with the same leadership … you can't convert dinosaurs."
Thinnes stressed that bringing in outsiders, which — almost by definition — women would be at FIFA's highest levels of power, is the key first step for breaking through FIFA's stagnant culture. Mandating that six women hold sway, should the new FIFA Council be formed, would help.
"Selecting the right female sport administrators to become FIFA execs [sic] could enhance the structure, organization, transparency and ethical guidance for FIFA," said Patrick Rishe, director of the sports business program and senior lecturer of management at Washington University in St. Louis, in an email. "It would be among the many things FIFA must consider as part of what will be a long process of image rehabilitation."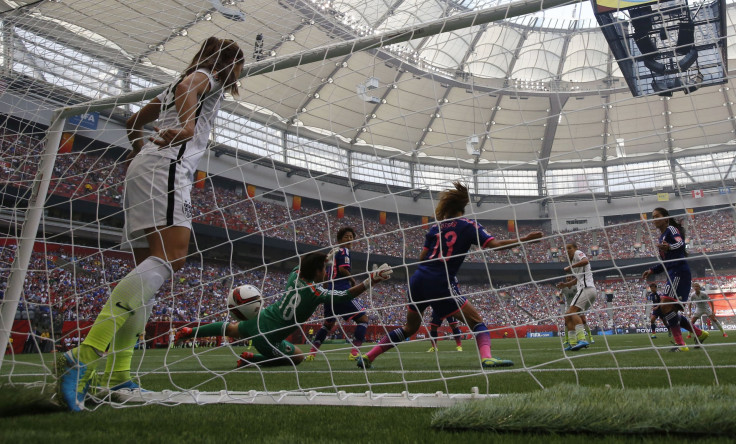 In perhaps an attempt at reshaping its image, FIFA launched in July 2015 the FIFA Female Leadership Development Program, aimed at identifying and developing women leaders in the game. In March, there's a conference scheduled entitled "Equality Through Reform," and featuring Women's Sports Foundation founder and former tennis star Billie Jean King.
The leadership development program was designed in partnership with the THNK School of Creative Leadership. Natasha Bonnevalle, partner at THNK, has co-led the program and gave a keynote speech at the symposium in July.
"The limitations women experience as they try to make it to the very top in the world of football have been compared to the 'grass ceiling,'" she said in an email. She wants to see the boardroom doors open to women further. "We can no longer afford to disregard 50 [percent] of our talent, not in the world of football, nor in the world at large," she added.
"The Female Leadership Development [Program] aims to identify, support and develop strong leaders in football, as well as provide opportunities for women to access senior decision-making level in football," she added. "For me personally, hearing that some of the current participants have been promoted to more senior roles is inspiring."
There are 35 women in the development program, all of whom have a leg-up climbing FIFA's ranks. For a long time FIFA has been a boy's club, and for a long time, the organization has been plagued by corruption. Sixteen percent representation for women will almost assuredly not be a cure-all for FIFA. But it's a start.
"[Women have] been a vastly underutilized resource," said Dodd.
© Copyright IBTimes 2022. All rights reserved.
FOLLOW MORE IBT NEWS ON THE BELOW CHANNELS