AirAsia Flight 8501: Plane Climbed Too Fast Before Disappearing Off Radar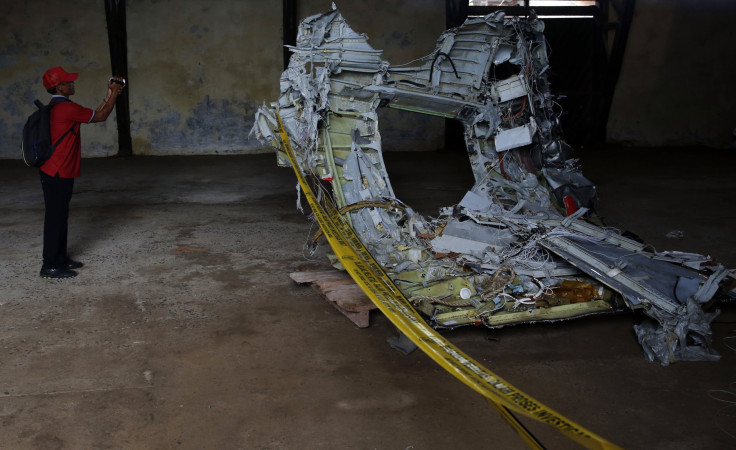 Indonesian Transport Minister Ignasius Jonan said Tuesday AirAsia Flight 8501 made an impossibly steep climb before stalling and crashing. The plane, with 162 people aboard, likely made the ascent to avoid an approaching storm but sustained damage from attempting the maneuver.
"The plane, during the last minutes, went up faster than normal speed. … Then it stalled," said Jonan, citing last recorded radar data, according to the BBC. He said the plane attempted a climb at 6,000 feet per minute, a daunting task even for fighter jets. "It's unlikely that a fighter jet would increase its flight level at a speed of 6,000 feet per minute," Jonan told the Jakarta Post. "The average [climbing] speed of a commercial aircraft is probably between 1,000 and 2,000 feet per minute, because the aircraft is not designed to soar so fast."
Just moments before the plane fell off the radar, the pilot requested permission to climb to a higher altitude due to a storm cloud. Air traffic control denied the request as the higher airspace was already crowded with larger commercial airliners.
The Surabaya, Indonesia-to-Singapore flight went down Dec. 28, spawning a frantic search. Bodies were first found floating in the Java Sea a couple days into the search along with plane debris.
The cockpit voice recorder and flight data recorder were found last week, and investigators are examining them before releasing a preliminary report, which is expected on Jan. 28, the BBC reported. Investigators have ruled out the possibility of terrorism in the crash. "We didn't hear any other person, no explosion," investigator Nurcahyo Utomo told reporters, according to Channel News Asia.
The plane fuselage, believed to hold most of the remaining bodies, has also been found, and rescue teams are working on how best to retrieve it but have been impeded by high waves and strong underwater currents. At least 53 bodies have been retrieved so far, and seven on board were known to be foreign nationals from South Korea, Singapore, Malaysia, France and Britain. The other passengers were all Indonesian.
© Copyright IBTimes 2023. All rights reserved.