AirAsia Flight 8501: Search To End In Next Few Days, More Bodies Recovered From Crash Site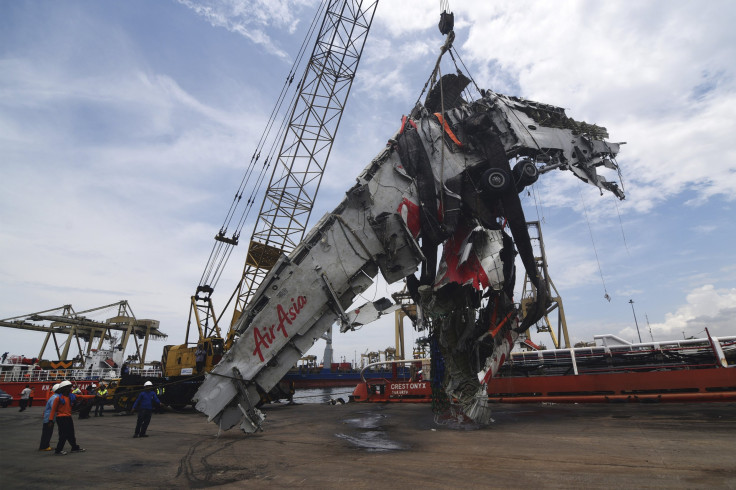 The search for AirAsia Flight 8501, which crashed in the Java Sea on Dec. 28, will end in the next "four or five" days, Tony Fernandez, the airline's CEO, told BBC on Monday. The news comes the same day authorities revealed that more bodies of the crash victims were recovered from the sea.
Fernandes reportedly said that the search for those on board the Airbus A320-200 could not go on indefinitely and that authorities are in constant communication with the next of kin. Last week, Fernandes said that the Malaysian low-cost airline would give "one last shot" at recovering the missing bodies.
Suryadi B. Supriyadi, director of Indonesia's search and rescue agency, said Monday that three bodies were found about nearly 130 feet from where the main fragment of the plane's fuselage was retrieved, Sputnik News reported, citing local news website Detik.com.
So far, over 100 bodies of the 162 people on board the flight have been recovered, while the plane's debris and flight data recorders have also been retrieved from the bottom of the Java Sea, where it went down in stormy weather. Flight 8501 was on its way to Singapore from Surabaya, Indonesia. The body of the plane's pilot, Captain Iriyanto, is yet to be found.
Investigators are reportedly analyzing flight data recorders to determine the cause of the crash.
In January, Indonesia's transport minister said, citing radar data, that the plane made an abnormally steep climb before stalling and crashing into the Java Sea. Authorities also added that First Officer Rémi-Emmanuel Plesel, who had significantly fewer flying hours than the more experienced Captain Iriyanto, was at the controls when the jet made the steep climb.
© Copyright IBTimes 2023. All rights reserved.