AirAsia Missing Flight: Budget Airlines Safety Standards Under Fire Following Plane Disappearance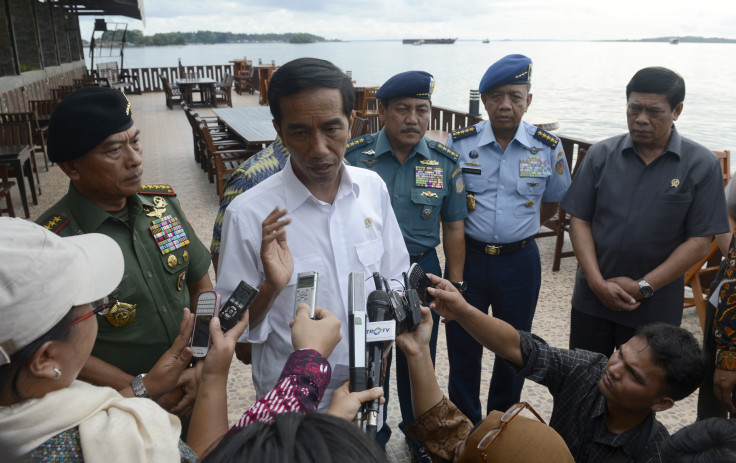 Budget air travel has become increasingly popular in Southeast Asia, guided by a boom of low-cost carriers. But with the disappearance of AirAsia Flight 8501, experts have expressed concern that the air safety standards of carriers and traffic control in the region have been unable to keep up with increased demand.
Budget airlines have been operating in Asia since 2000, and there are now about 50 budget carriers serving 16 countries in Asia and Oceania. These airlines account for more than 25 percent of the traffic in Asia these days, compared with just 9 percent in 2006. In 2011, the Asia-Pacific region commanded 30 percent of all global passengers, becoming the largest air travel market. In comparison, North America accounted for 29 percent and Europe accounted for 27.5 percent.
The rapid expansion of budget airlines in the region may have led to weaker air traffic controls and planes being operated by less-experienced personnel, according to Bloomberg. Indonesian flight crews, for example, have been known to be overworked, with some pilots at Indonesian carrier Lion Air being arrested in 2012 for use of crystal methamphetamine to stay awake on flights.
The AirAsia flight requested permission Sunday to fly at a higher height due to storm clouds, but six other commercial airliners were already in that airspace, forcing it to remain in place. It then went missing.
Robert Francis, former vice chairman of the U.S. National Transportation Safety Board, said the subsequent AirAsia disappearance closely resembled the 2009 Air France Flight 447 incident, according to the Wall Street Journal. Francis said it is likely that ice particles in high-altitude storms caused airspeed indicator malfunctions and led to both crashes. In such cases, he said, pilots had to manually fly the plane and rely on expertise to guide the plane to safety. The pilot on the AirAsia flight reportedly had the requisite 6,000 hours needed to operate the Airbus plane he was flying, but it was unclear if he had experience flying at 34,000 feet or higher, or at handling adverse weather conditions at that height.
Budget airlines are popular because of their low ticket prices, achieved by various cost-saving methods. These include fuel savings from fuel-efficient single-aisle jets, premium costs for such "amenities" as baggage check-ins, or even eclectic measures such as saving space by not allowing seats to recline, in the case of Irish carrier Ryanair.
Some low-cost airlines have been criticized for putting savings above safety. The Australian Civil Aviation Safety Authority suspended Tiger Airways Australia operations in 2011, saying that the airlines "poses a serious and imminent risk to air safety" for various infractions, including descending below the minimum safe altitude and flying dangerously close to other aircraft.
Some Asian airlines' safety records also did not pass international standards. The U.S. Federal Aviation Administration downgraded Indonesia's safety assessment to "category 2" seven years ago for a lack of "technical expertise, trained personnel, record keeping or inspection procedures," and India was also downgraded late January 2014, joining a list of six other countries, including Bangladesh. The Philippines regained its top rating in April this year after being downgraded back in 2008. The downgrade effectively prevents airlines from these countries from increasing service into the United States.
All but five of Indonesia's airlines and two from the Philippines have also been blacklisted from flying into the European Union. AirAsia Indonesia is exempt from the ban. Following AirAsia's disappearance, Indonesian President Joko Widodo called for an immediate review of all aviation procedures.
"There's been so much expansion in the low-cost sector, especially in the Asia-Pacific region, that there are worries that the regulation that is needed, and which traditionally applies to airlines, hasn't caught up," Gabriel Mocho, civil aviation secretary at the International Transport Workers' Federation, told the Telegraph back in 2011. "The regulatory authorities are going to have to look more widely than at just one airline. We believe that the reported decreases in safety and pilot training are a direct consequence of that low-cost model and that there is a price to pay for such low fares and deregulation – and it is safety."
Despite the alleged lapses in safety standards, passengers are still more than willing to take budget airlines in Asia. AirAsia had a rating of 3.5 out of 5 on trip booking site Trip Adviser, with 65 percent of the users on the site recommending it. Similar budget carriers like Tiger Air and JetStar had a lower rating of 3 stars out of 5, and a 45 percent average of users recommending them.
FOR FREE to continue reading
✔️ Unlock the full content of International Business Times UK for free
offer available for a limited time only
✔️ Easily manage your Newsletters subscriptions and save your favourite articles
✔️ No payment method required
Already have an account?
Log in
© Copyright IBTimes 2023. All rights reserved.