Al Qaeda Leader Ayman Al-Zawahiri Urges Unity Among Syrian Jihadists, Renews Criticism Of ISIS 'Renegades'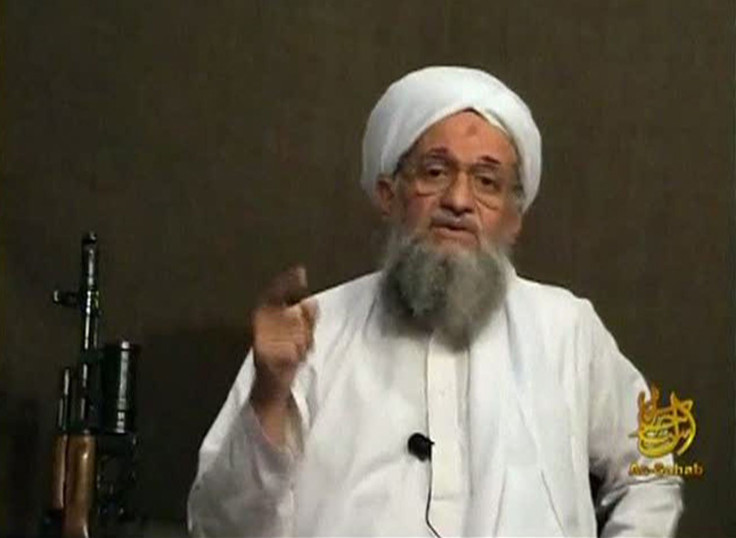 Al Qaeda leader Ayman al-Zawahiri urged rival militant groups in Syria to unite or risk death in an audio recording released Sunday. Currently, in the multipronged civil war in the country, al Qaeda affiliate Jabhat al-Nusra and the Islamic State group are the two main groups battling both U.S.-backed rebels as well as forces loyal to Syrian President Bashar Assad.
"We have to want the unity of the Mujahideen in Sham [Syria] so it will be liberated from the Russians and Western Crusaders. My brothers ... the matter of unity is a matter of life or death for you," Zawahiri, who was named the leader of al Qaeda in June 2011 — a few weeks after Osama bin Laden was killed in Pakistan — reportedly said in the audio recording.
Jabhat al-Nusra, along with the militant group Ahrar al-Sham, is currently part of an alliance known as Jaish al-Fatah, which has been carrying out attacks on Syrian and Iranian forces near the Syrian city of Aleppo. In the past, the two groups have, unsuccessfully, tried merging into one unit.
In the clip, which has since been taken down from YouTube, Zawahiri also lent his support to al-Nusra's plan to create a sovereign state in Syria — one that would compete for loyalty against the self-declared caliphate of the Islamic State group, also known as ISIS.
"If they create their government, and choose their emir, what they choose is our choice," Zawahiri reportedly said, calling ISIS militants "extremists and renegades."
Until 2013, ISIS and al Qaeda were part of a single group. However, following a violent power struggle and infighting, ISIS split away from the main group and declared its own caliphate — a region that included vast swathes of territory in northern Syria and Iraq.
Earlier, in an audio clip released in September, the al Qaeda leader had, while dismissing the legitimacy of ISIS' caliphate and its leader Abu Bakr al-Baghdadi, said that his group would be willing to join ISIS fighters against the U.S.-led forces in Syria.
© Copyright IBTimes 2023. All rights reserved.