Alabama Primary 2012: Where to Find Live Updates, Final Results and Primary Information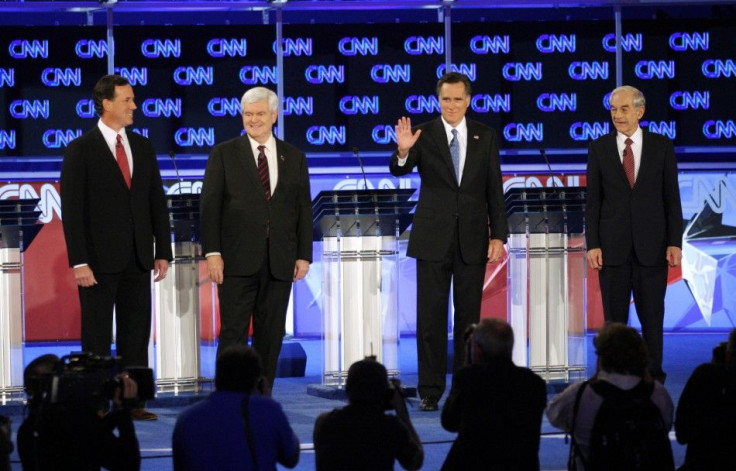 Alabama Republican voters will elect their presidential nominee Tuesday. The state has 47 delegates to offer who are non-bound by the primary results.
According to the latest PPP (D) poll, Alabama has a tight race with top three contenders in neck and neck competition. Republican front runner Romney has 31 percent support while Newt Gingrich is close behind with 30 percent support, followed by Rick Santorum (29 percent) and Ron Paul (8 percent).
The top three contenders have campaigned heavily in the state seeking support to outdo each other. Romney, who is aggressively campaigning to end Santorum's and Gingrich's presidential bid, sought the voters help to get more delegates. I need even more delegates. So if you guys are able to do that for me, we could well take this over the top at a very fast pace, he said at a campaign event at Mobile, Alabama.
Meanwhile, Santorum is in a close race with Romney and Gingrich has been projecting himself as the best Republican candidate who can defeat President Obama in his campaign events. Seeking to narrow down his margin in delegate count with Romney, he said in a campaign event in the state: Looking at the states ahead, we have as good a chance if not a better chance, just if things continue to go the way they are to end up with more delegates than Governor Romney.
Gingrich, who desperately needs a win here to keep his candidacy afloat, is counting on the conservative Republican base to bolster his chances of winning.
Alabama is an open primary and voters can participate in the elections irrespective of their affiliation. The state awards its delegates proportionately on a winner-take-most basis. Twenty-six at-large delegates are awarded proportionately among candidates winning at least 20 percent of the vote statewide.
Congressional district allocates another 21 delegates, three for each district. If a candidate gets a majority in a district, he wins all the three delegates. If no one gets majority, the delegates are split 2-to-1 between the top two candidates.
Alabama voters can look up their voter registration status and other information here.
Unofficial results and live updates of the Alabama GOP presidential primary can be found here, here and result live updates here .
© Copyright IBTimes 2023. All rights reserved.