Albert Pujols and the Cardinals: Time to Consider Parting Ways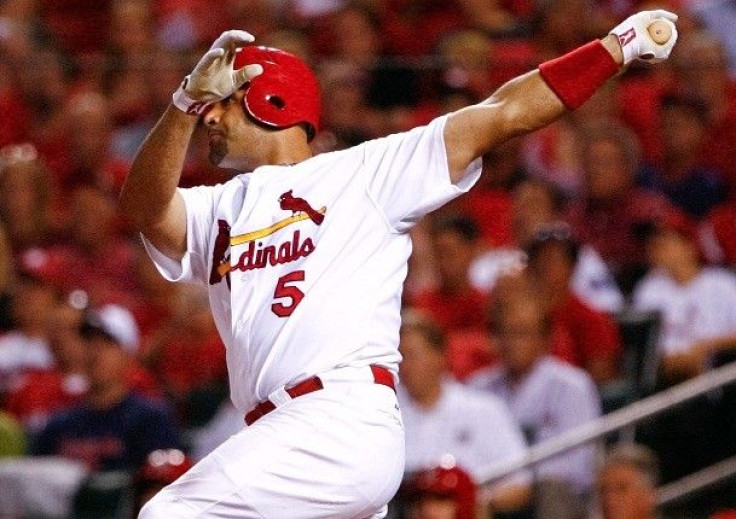 There's no better hitter alive than Albert Pujols, and the Cardinals know it.
But according to Sports Illustrated, the Cardinals and Pujols are so far apart in negotiations that people familiar with the talks say there is virtually no chance for a deal.
It's going to be interesting to see how agent Dan Lozano works the negotiation process between now and the Feb. 16 deadline.
The bizarre aspect of the talks is the Cardinals' unwillingness to sign Pujols beyond seven years. At 31, the first baseman likely has several great seasons ahead of him.
If the Cardinals decide to test the trade market, expect the Dodgers, Angels, Mets, Texas, and White Sox to be potential suitors should Pujols drop his right to veto a trade.
© Copyright IBTimes 2023. All rights reserved.