Aleppo Evacuation Update: Will Russian Ambassador's Assassination Worsen Syrian Conflict?
Evacuations in the besieged city of Aleppo were underway on Tuesday after confusion on the ground led to a continued weekend of violence targeting the remaining 150,000 trapped residents.
Thousands of Syrian men, women and children fled the war-torn region on buses, traveling through safe passages to neighboring rebel-held areas of the country. The scene was much more stable than on Saturday, when forces reportedly backed by Syrian President Bashar Assad's regime attacked ambulances, humanitarian aid workers and thousands of civilians congregating in public squares while awaiting evacuation. As trapped Syrians finally leave eastern Aleppo, humanitarian organizations have been given pathways into Syria through Turkey, where they can safely navigate to designated arrival locations. Volunteers were waiting with supplies that Aleppo residents have desperately needed for months, including food and water. Whether those Syrians will eventually make it out of the country, however, remained uncertain.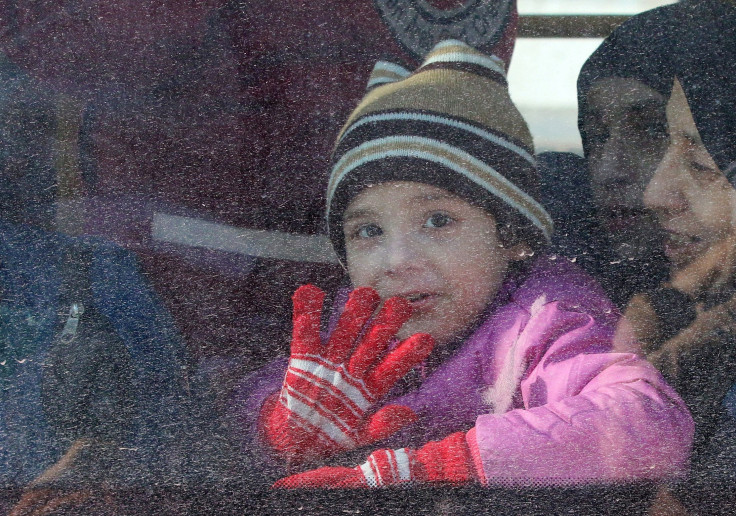 Russian and Turkish foreign ministers went on with scheduled meetings on Tuesday to discuss the ongoing Syrian conflict, which has enveloped the nation in a civil war for five years with international forces playing key roles. Russia has backed aerial bombardments in the historic Syrian city of Aleppo for years, but just recently brokered a ceasefire deal with Iran and Syrian forces to allow residents to safely evacuate as the war continues. The talks continue despite the assassination of Andrey Karlov, the Russian ambassador to Turkey. Karlov was shot by a 22-year-old Turkish police officer at an art gallery in Ankara on Monday. The assassin shouted "Do not forget Aleppo!" while firing multiple shots into the ambassador.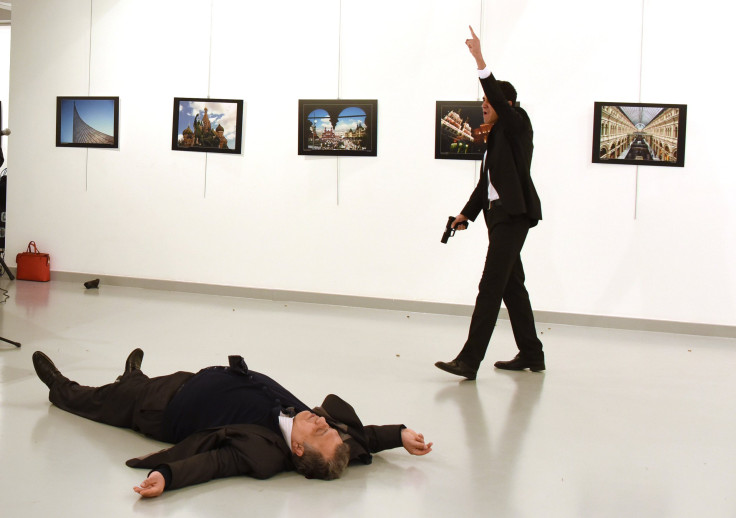 The attack was described as terrorism by the Russian government, while U.S. President-elect Donald Trump condemned the gunman as a "radical Islamic terrorist."
It's unclear what impact the Russian ambassador's death could have in the country's involvement in Syria. Russian President Vladimir Putin said the attack was an attempt to diminish Russian-Turkish relations and to destroy the "peace process in Syria," during a speech aired by state television.
"The only response we should offer to this murder is stepping up our fight against terror, and the criminals will feel the heat," Putin said.
Meanwhile, the fate of Aleppo residents evacuating to northern Syria was resting in the hands of a shaky ceasefire deal and continued stability among international forces. Russia and Iran could continue airstrikes throughout Syria, eventually targeting the rebel-held areas Syrians are currently evacuating to. The Turkish government has ramped up an exhaustive effort to build enough camps for at least 100,000 of those fleeing the country along its border.
For now, Aleppo residents remain cautiously optimistic. Bana Alabed, who became known for her online dispatches from Syria with her mother Fatemah, safely evacuated to northern Syria Monday. "I'm happy my children are safe," her mother told NBC News. "But I'm sad because I don't know how long they'll be safe for."
© Copyright IBTimes 2023. All rights reserved.
FOLLOW MORE IBT NEWS ON THE BELOW CHANNELS