Alex Rodriguez Contract: How Much Money Has A-Rod Made Over His MLB Career?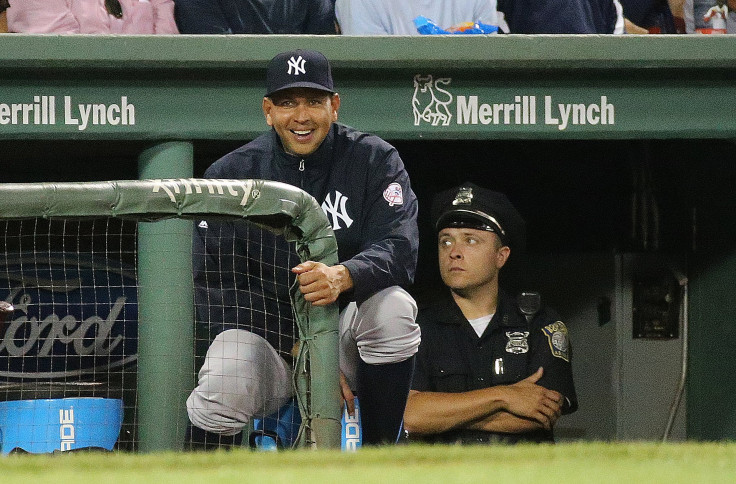 When Alex Rodriguez plays his last game with the New York Yankees, and likely in MLB, on Friday, he'll end his time in pinstripes as one of the highest-paid players in the history of American team sports. While the third baseman will go down as one of the all-time greats, his 22-year career has been highlighted by the amount of money he's made.
Even though the Yankees are set to release him, Rodriguez is still owed $21 million for the 2017 season. Assuming he doesn't sign a deal with another team, Rodriguez will leave MLB having earned $437,159,552 in total from his contracts alone. His earnings will total just over $416 million by the end of the season, making him the richest player in baseball history.
Rodriguez's first big payday came in 2001 when he left the Seattle Mariners as a free agent. He signed a record-setting 10-year deal with the Texas Rangers worth $252 million. The contract was worth twice as much as the $126 million deal that Kevin Garnett got from the Minnesota Timberwolves in 1997, which was a record at the time.
While star players often fail to live up to such lofty expectations, some would argue Rodriguez proved he was worth every penny. He averaged 52 home runs and an OPS over 1.000 in three seasons with the Rangers, winning the AL MVP award in 2003 before being traded to the Yankees. Winning MVP awards in 2005 and 2007 with New York, Rodriguez took advantage of an opt-out clause in his contract, notoriously becoming a free agent during the 2007 World Series.
By forgoing the final three years on his record-setting contract, Rodriguez was able to secure himself an even better deal with the Yankees. He was given $275 million guaranteed over 10 years, including bonuses for reaching various milestones. It stands as the second-largest contract in American sports history, only being surpassed by the 13-year, $325 million contract the Miami Marlins gave Giancarlo Stanton in 2014.
After totaling at least 30 home runs and 100 RBI in his first three years of the new deal, Rodriguez quickly became one of the most overpaid players in sports. In the last five seasons (he was suspended for the 2014 season for performance-enhancing drugs and forfeited his entire $23 million salary), Rodriguez has hit just 83 homers with a .255 batting average.
Rodriguez's salary was at it's highest in 2009 and 2010 when he made $33 million in each season, via Spotrac. When he came up with the Mariners, he earned a yearly salary of $442,333 from 1994-1996.
Alex Rodriguez Career Earnings by Season | PointAfter
© Copyright IBTimes 2023. All rights reserved.
FOLLOW MORE IBT NEWS ON THE BELOW CHANNELS