Alexei Navalny Placed In Solitary Confinement For Introducing Himself 'Incorrectly'
KEY POINTS
Alexei Navalny was placed in a special housing unit for eight days
He was also placed in a solitary cell for a total of 113 days
The Russian opposition leader introduced himself "incorrectly"
Jailed Russian opposition leader and anti-corruption activist Alexei Navalny was temporarily placed in solitary confinement again after introducing himself "incorrectly."
The 46-year-old spent a total of eight days in a SHIZO, also known as a special housing unit or SHU, Navalny's team announced in a Wednesday Telegram post.
"Again, I introduced myself incorrectly," Navalny, a critic of Russian President Vladimir Putin, said.
"This is systemic pressure put on me in connection with my political activities: [the prison authorities] introduced censorship, they keep me in a punishment cell, they put a lunatic opposite [me] who yells, they don't let lawyers in," he added.
Navalny, who was found guilty of large-scale fraud and contempt by a Russian court in March last year, has reportedly been placed in punitive solitary confinement 11 times.
He has spent a total of 113 days in the SHU since first being taken to the cell in August.
At the time, Navalny described the unit as "the hardest punishment in the legal prison hierarchy" in a series of Twitter posts.
"The SHU is a 2.5 x 3-meter concrete kennel. Most of the time it's unbearable in there because it's cold and damp. There's water on the floor. I got the beach version - it's very hot and there's almost no air," he said.
Additionally, the window in the cell is "tiny," while the walls are "too thick for any air flow," according to Navalny.
"[E]ven the cobwebs don't move. There's no ventilation. At night you lie there and feel like a fish on the shore. The iron bunk is fastened to the wall, like in a train, but the lever that lowers it is outside," he claimed.
"No visits, no letters, no parcels. This is the only place in the prison where even smoking is prohibited. They only give me paper and pen for 1 hour and 15 minutes a day," Navalny said.
More than 400 doctors in Russia signed an open letter to Putin earlier this month demanding that prison authorities "stop bullying" Navalny after learning that the detained opposition leader fell ill with the flu while in solitary confinement but was not allowed to receive medicine from his lawyers, the BBC's Russian service reported.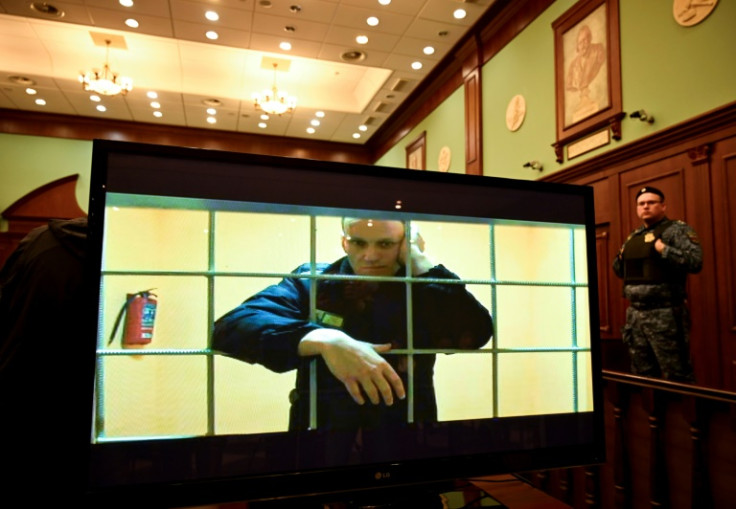 © Copyright IBTimes 2023. All rights reserved.