Algeria Hostage Siege Not Over, UK Says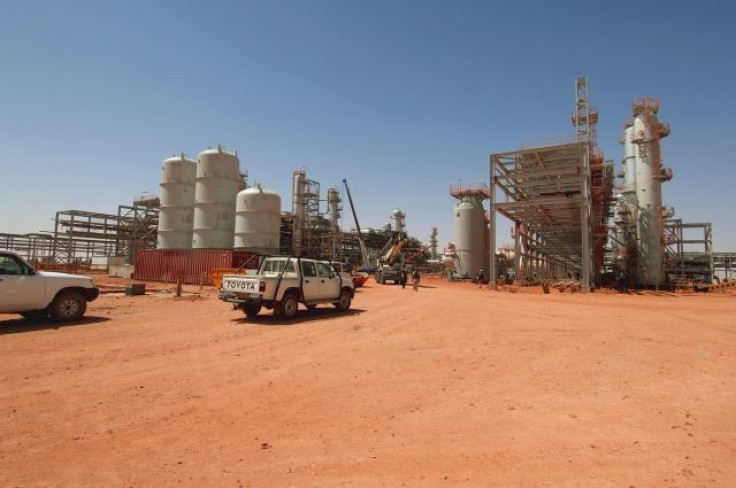 The hostage crisis at a gas facility in the Algerian desert had not yet resolved, a British government spokesman said Friday, adding that the authorities were prepared for "bad news."
"The terrorist incident in Algeria remains ongoing," a UK Foreign Office spokesman said Friday morning after the all-night meetings of security officials and the cancellation of a key speech by Prime Minister David Cameron in the Netherlands.
"The prime minister has advised we should be prepared for bad news," the Foreign Office added, but did not give any further details in order not to "endanger the lives" of the British nationals involved in the hostage rescue crisis.
The statement contradicts the indications Thursday night that the military element of the operation had concluded and that it had moved to the search phase.
Norwegian Foreign Minister Espen Barth Eide told the BBC: "Parts of the plant are under Algerian authorities' control, and other parts are not. This information is changing by the hour."
A diplomatic source told Reuters that Britain had not received any information to suggest the hostage situation had ended. "The situation is still really fluid on the ground. We have no information from the Algerian authorities that it's over."
Reports Thursday night suggested that a hostage rescue operation launched by the Algerian forces had ended after 36 hours and that at least 30 hostages and 11 militants had been killed during the standoff.
Eight Algerian, two Japanese, two Britons and a French national were among those killed during the siege, according to a Reuters report. The nationalities of the rest and those of the people who might have escaped were unclear. Some 600 local Algerian workers, less well guarded, survived.
At least 22 foreign hostages — believed to be Japanese and Norwegian nationals — remained unaccounted for as the rescue operation continued Friday.
On Wednesday, a bus carrying the gas facility workers to In Amenas airport was attacked by Islamist militants with al-Qaeda links, killing a Briton and Algerian and wounding six others— two Britons, a Norwegian, two police officers and a security guard.
The militants then drove on to the gas facility, where they took hostages inside a wing of the living quarters. The In Amenas gas field and its facilities are operated by a joint venture of the Algerian national oil company Sonatrach, BP and Statoil.
The militants had claimed to be holding 41 foreigners, including Norwegian, French, British, U.S. and Japanese nationals.
The militants said the act was in retaliation to France's U.N.-backed military intervention in Mali, where its forces have been fighting against the Islamists for the last one week.
Algerian officials said the group was operating under the orders from Mokhtar Belmokhtar, who had been a senior commander of al-Qaeda in the Islamic Maghreb until late last year.
© Copyright IBTimes 2023. All rights reserved.