Alleged Sex Abuse Victim Swindled 158 Catholic Priests Out Of $330,000 In Vengeance Scam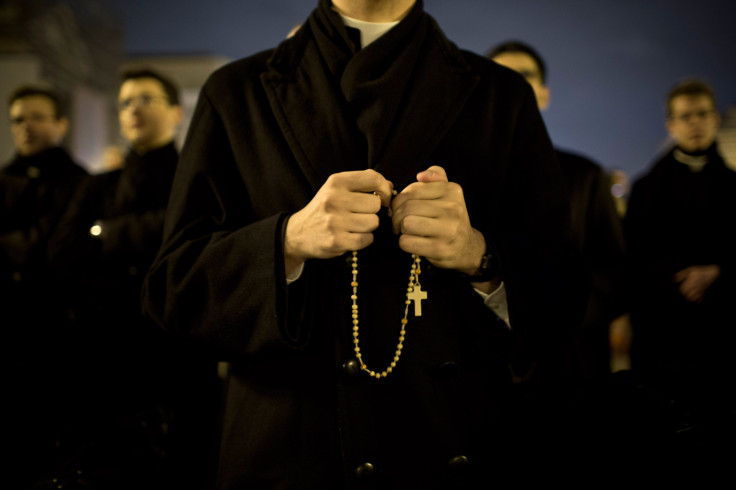 A Paris court on Wednesday sentenced a French man to four years in prison for swindling 158 priests out of 300,000 euros, or approximately $330,286, local media outlets reported. The man, identified only as "Michael," said the multiple-year scam was vengeance for having been sexually abused by a priest as a child.
Michael, 59, claimed he was abused as a child by a priest or possibly multiple priests who worked for Les Orphelins D'Auteil, a nonprofit foundation for orphans. He later took his allegations to the diocese of Troyes, in the region where the alleged sexual abuse occurred, and then all the way to the Vatican. An official inquest from the Vatican found that the priests in question were deceased.
Available reports do not clarify whether Michael discovered his abusers were dead before or after he began his lucrative scam. The scam included targeting elderly priests by soliciting donations for a Christian charity. He would gain their trust by saying that they had baptized his child or by using their first names before he asked for their donations. Other versions of his story included saying he was a recently released convict and needed money to get back on his feet.
Michael was sentenced to four years in jail for his scheme and three other accomplices, including a friend identified as "Jacky", were sentenced for their participation and handed sentences ranging from six months to two years. Jacky was an avid gambler and took over the scam when Michael went to jail in 2010. As an active gambler, Jacky told the court he stole money from the priests for gambling, not out of revenge.
"I tried to do it like he did," Jacky told the court, Metro News reported, adding, "Since I was playing a lot, all of the money was lost in the games."
Michael returned at least 26,000 euros, or approximately $28,602, out of guilt, he said.
© Copyright IBTimes 2023. All rights reserved.
FOLLOW MORE IBT NEWS ON THE BELOW CHANNELS