Allen Iverson And Ice Cube's Big3 Basketball Head To Philadelphia, Look To Please Home Fans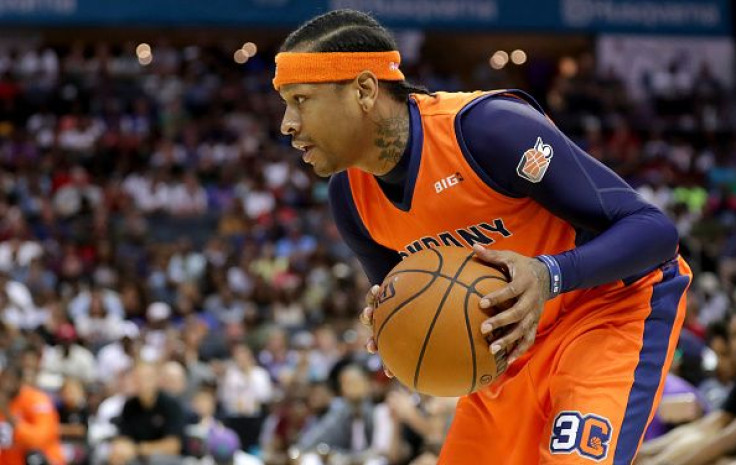 Former Philadelphia 76ers star Allen Iverson looked to please fans once again. He returned home to Philadelphia Sunday with Ice Cube's Big3 tournament, eager to take the court.
Iverson, 42, had his basketball glory days in Philadelphia during the 90s. He returned to the Wells Fargo Center with his Big3 team, 3's Company, who will compete against Tri-State, a team coached by NBA Hall of Famer Julius "Dr. J." Erving. There will be four 3-on-3 games played, the first team to reach 60 points wins.
READ: Rapper Ice Cube Debuted His BIG3 Basketball Tournament In New York City
When asked about his return to Philadelphia, Iverson talked about how the fans supported him throughout his career.
"It's exciting," Iverson told The Associated Press. "I just want to give them a couple flashbacks of the time I had here. I love them. The only relationship like the relationship I have with Philadelphia fans is (Michael Jordan) in Chicago. It's everlasting. They supported me all throughout my career, through all my ups and downs and that's why I love coming back here. They're the No. 1 fans in the world."
Iverson looked to redeem himself Sunday during the tournament's fourth game of the season. The former NBA MVP is a player-coach and played very few minutes during the first three weeks of the tournament. He only scored six points on 3-for-13 shooting.
Cube and entertainment executive Jeff Kwatinetz started the league. Big3 featured half court, 3-on3 basketball, with former NBA players. The youngest player was 29-year-old Xavier Silas; the oldest, Charles Oakley, 53, player-coach of the Killer 3s.
"I just think it's something you can't miss, if you're a basketball fan, if you're an Allen Iverson fan, if you're a Dr. J fan," Cube said. "Sitting there and coming to a Sixers game and waving is different than seeing him in competition. And I just think it's going to be a great event for Philadelphia."
Iverson played poorly thus far, but he is one of the marquee names featured in the tournament. Cube talked about how much the former MVP meant to the Big3 basketball tournament.
"We don't launch without AI," Cube said. "We had names, we had players. But we didn't have box office, we didn't have that marquee name that you need to make a splash in a league like this. What's great with him and Dr. J and playing in Philly, you have Dr. J who helped cement the ABA, and you have Allen Iverson establishing the Big3. Years from now, we can look back and say this wouldn't have happened without AI taking a chance on us."
READ: Did Rapper Ice Cube's BIG3 Basketball Tournament Prove To Be A Success?
The Big3 tournament is the only one of its kind and many fans attended the first game in Brooklyn. The opening game at the Barclays Center June 26, amassed over 15,000 fans. Cube talked about the future of the tournament.
"I can definitely see the future of this league where guys step straight from an NBA court onto a Big3 court," he said. "I think the competition is gonna get stiff. I'm pretty sure there's some big names out there waiting to play the game and have fun. Everybody is having a ball – players, fans, the league."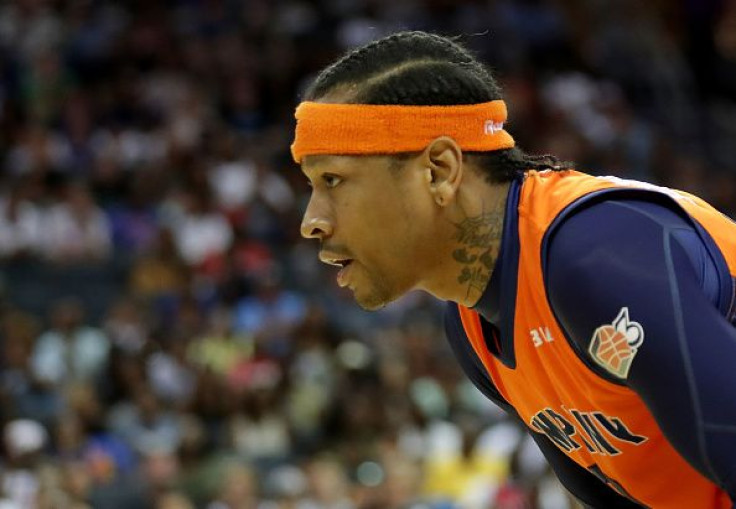 © Copyright IBTimes 2023. All rights reserved.