Allen Iverson News: Former NBA MVP Will Not Play In Dominican Republic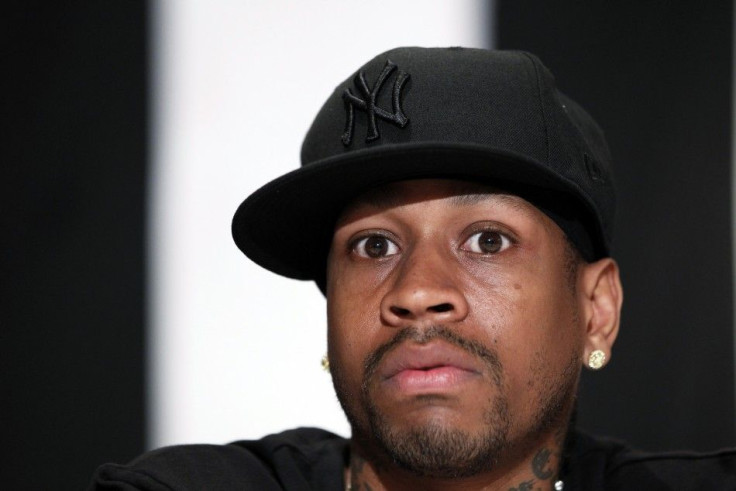 Former NBA MVP Allen Iverson will actually not play basketball in the Dominican Republic after Pueblo Nuevo team president Milton Nunez told The Associated Press on Thursday that the 36-year-old guard would play for his team.
Iverson's manager Gary Moore told the Associated Press that he was shocked by Nunez's statement, and that Iverson hasn't signed nor is considering signing with any team as of right now. In fact, Moore said, Iverson is still working out, waiting for another opportunity.
In the original report, Nunez also told the AP that Iverson would arrive Sunday to play with the squad.
He and his agent have told us that he has been training a lot and that even if he hasn't been playing anywhere, he has what we need to help Pueblo Nuevo, said Nunez.
Reports said that Iverson signed a one-month contract to play for Pueblo Nuevo.
Iverson, who played 14 seasons averaging 26.7 points for the Philadelphia 76ers, Denver Nuggets, Detroit Pistons and Memphis Grizzlies, won NBA MVP in 2011, the same year he led the 76ers to the NBA Finals. He played his last NBA game on April 14, 2010.
© Copyright IBTimes 2023. All rights reserved.