Amateur Boxer Dubbed 'British Mike Tyson' Sets Pro Debut Target Date
KEY POINTS
"Freezy" MacBones has been earning comparisons to Mike Tyson
MacBones addresses his highly-anticipated professional boxing debut
The "British Mike Tyson" reveals what makes him a beast inside the ring
An English amateur heavyweight boxer is looking to take the sport by storm like Mike Tyson.
"Freezy" MacBones is an amateur boxer who has been making quite a name for himself on social media his incredible knockout power.
The 31-year-old has been drawing comparisons to Tyson, having utilized the "peekaboo" fighting style "Iron Mike" mastered during his active years.
Many have been waiting for MacBones' to make his professional debut, but according to the man himself, he wants to be sure that he's 100% ready before stepping up to the next level.
"That is the question everybody is looking forward to hear 'when?' When things are coming out? When is Freezy is gonna fight in BT [Sport] or Sky [Sports]? When Freezy's gonna get his belt? People keep asking this question since like two years ago, 'when are you gonna turn pro?'. I'm looking forward to that," MacBones told First Round Media last month. "But obviously, I always want to make sure that my skills are perfect and I'm ready to go."
The London native further revealed that he's planning to turn pro before the year ends or at the last quarter of the next year.
"I don't want to be like other boxers who turn pro, they go inside there and they keep lost and lost," he pointed out. "Obviously, I lost six fights in amateur and I don't want to be like that in my professional profile."
"I would say end of this year or next year Freezy will come out, but I can't give you [specific] time," he added." "December, October or November next year or something, but Freezy will come out no matter what. It's about time baby!"
In a recent interview with Sky Sports, MacBones revealed that he has been turning the negativities caused by his amateur defeats into positive ones. In fact, the heavy-hitting knockout artist even admitted that it makes him a "savage animal."
"A lot of criticism comes to you," MacBones reflected. "How did this guy lose six? He's not Mike Tyson, he's not that. Amateur is a foundation. It's the foundation of boxing before you turn pro. If you don't have any amateur record or history, how can you become a good boxer?"
"I use my losses to motivate me to become who I am," he continued. It makes me savage, an animal."
As for the Tyson comparisons, MacBones bared that he is pleased to have earned the moniker "British Mike Tyson."
"I like it," he stated. "I'm happy they call me Britain's Mike Tyson. Let's put joking aside, that's what I asked for and I have it."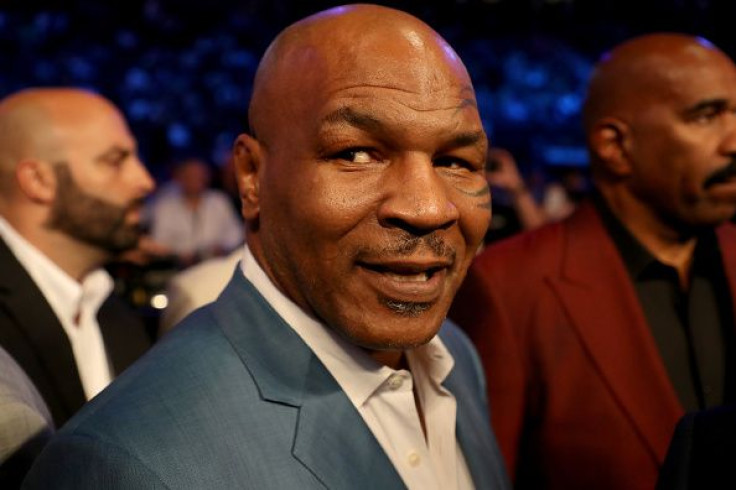 © Copyright IBTimes 2023. All rights reserved.