Amazon Founder's Unmanned Spacecraft Crashes During Test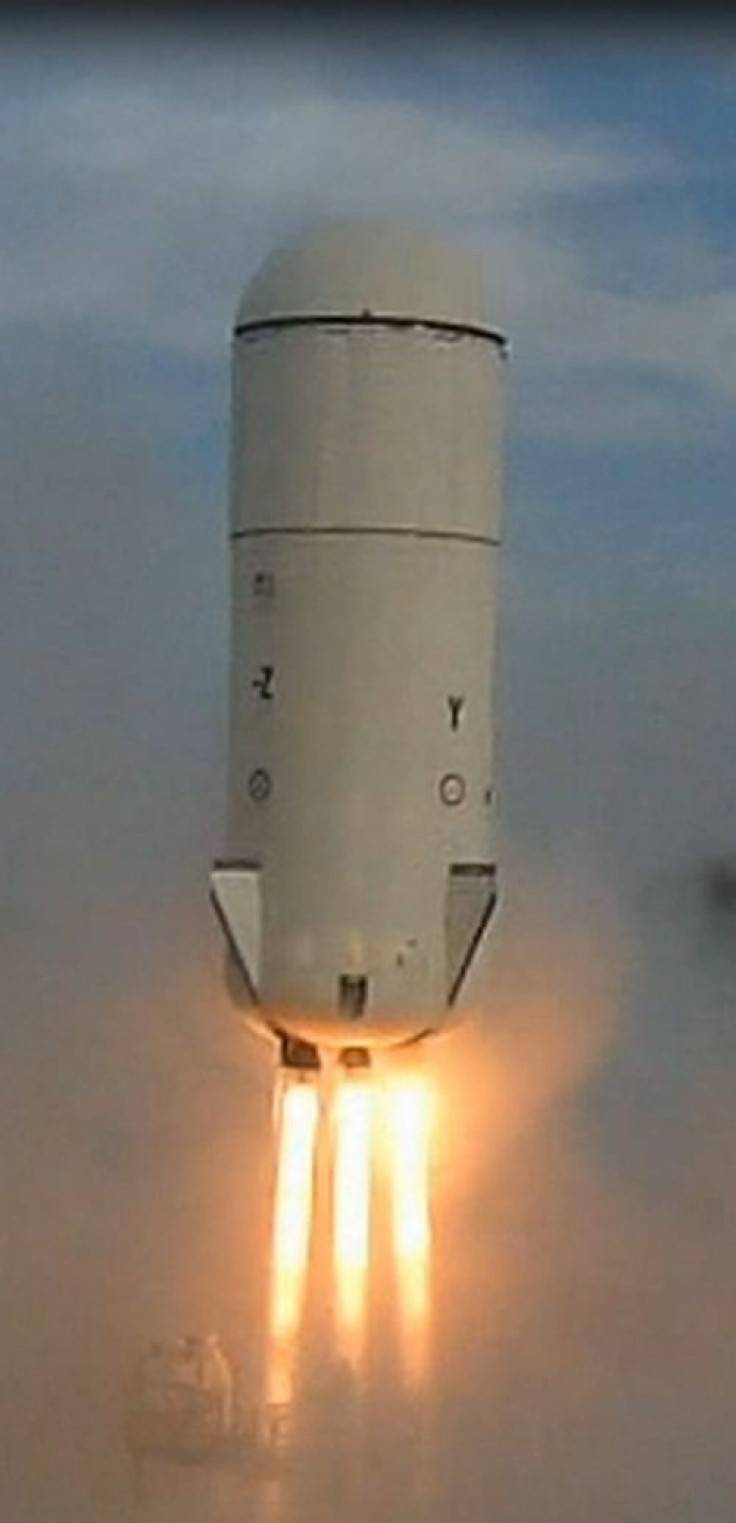 An unmanned spacecraft privately financed by the Internet billionaire Jeff Bezos, the chief executive of Amazon.com, lost control and crashed during its third month of test flight in West Texas.
Three months ago, we successfully flew our second test vehicle in a short hop mission, and then last week we lost the vehicle during a developmental test at Mach 1.2 and an altitude of 45,000 feet, Bezos reported on his company Blue Origin's Web site.
Bezos' space tourism dream was dealt a setback after the privately funded spacecraft got crashed.
Not the outcome any of us wanted, but we're signed up for this to be hard, and the Blue Origin team is doing an outstanding job, Bezos wrote. We're already working on our next development vehicle.
Bezos said there was no crew on board the capsule.
The crash occurred on Aug. 24, is probably a huge setback for the aspiration of Bezos, for developing a dependable system for transporting tourists and astronauts into the space.
The Federal Aviation Administration, on Aug. 24, issued a notice to pilots to avoid a 17 nautical mile radius around Van Horn, Texas because of a space operation.
There was no further word about the launch until Friday, when the Wall Street Journal wrote about the spaceship's failure. WSJ said the test did not use federal funds and was not part of the development agreement with NASA.
According to government and industry officials, the cause of the failure remains unclear, but remnants of the spacecraft found on the ground are under investigation by company experts.
According to NASA, Blue Origin has received more than $25 million to develop a composite crew test module and a launch escape system for its commercial spaceflight vehicle.
Blue Origin, based in Kent, Wash., is developing a suborbital spaceship called New Shepard, which is to take off and land vertically for carrying people to the near edge of the space.
However for NASA, the accident has occurred at a very crucial time. As of now, lawmakers and the White House are engaged in an ever more unpleasant dispute over federal efforts and funding that should be endowed in commercial space systems.
In fact, there are three commercial space ventures that are backed by billionaire entrepreneurs. All three of them have become the most appreciated global figures of privately funded spacecraft. Blue Origin is one of them. The second one is Sir Richard Branson's space-travel company Virgin Galactic. And the third is PayPal co-founder Elon Musk's Space Exploration Technologies Corp.
It was in February 2007 that officials from Virgin and NASA signed a memorandum of understanding to explore the potential for collaboration.
Space Exploration Technologies Corp has developed the Falcon 1 and Falcon 9 rockets, both of which are built with a goal of becoming reusable launch vehicles.
© Copyright IBTimes 2023. All rights reserved.