Amazon Workers From 15 Countries To Protest Black Friday Sales
KEY POINTS
The Make Amazon Pay movement has more than 50 signatories
Protests will be seen in countries including Brazil, Spain, Italy, Mexico, U.S., U.K., India and Bangladesh
Amazon sees the protests as "misleading efforts" by self-interested groups
As customers around the U.S. are getting ready to loosen their purse strings on Thanksgiving, Amazon workers are planning to carry out protests against the annual Black Friday sales, one of the biggest shopping events for the company.
In a movement called #MakeAmazonPay, warehouse workers, labor and environmental activists from 15 countries are demanding that Amazon honor tax laws, have higher environmental accountability in its actions and respect workers' rights to unionize, among other demands.
This protest coincides with Black Friday, one of the most profitable times for Amazon, which also sets off the peak shopping season during the holidays.
Countries participating in this protest include Brazil, Mexico, Spain, France, Belgium, Luxembourg, Italy, Poland, India, Bangladesh, the Philippines, Australia, the U.K. and the U.S.
According to a Vice report, trade groups and environmental activists like Extinction Rebellion will protest outside Amazon's European headquarters in Luxembourg. Around 3,000 workers will demonstrate at six Amazon warehouses in Germany and Amazon Ring call center workers from the Philippines will also protest virtually.
"During the COVID-19 pandemic, Amazon became a trillion-dollar corporation with Bezos becoming the first person in history to amass $200 billion in personal wealth. Meanwhile, Amazon warehouse workers risked their lives as essential workers and only briefly received an increase in pay," a statement read by the #MakeAmazonPay movement.
"Instead of giving back to the societies that helped it grow, the corporation (Amazon) starves them of tax revenue through its world-beating efforts at tax-dodging," the statement added.
Amazon has called this a misleading effort by self-interested groups. "This is a series of misleading assertions by misinformed groups who are using Amazon's profile to further their individual causes," Conor Sweeney of Amazon Luxembourg is quoted as saying in the report.
Amazon boasts of supporting its employees and leading with a $15 minimum wage with benefits. It has also signed a Climate Pledge to be net-zero carbon by 2040 and claims to pay $5 billion in taxes globally.
This is not the first time that Amazon has faced a backlash from its workers. Employees have staged multiple protests and walkouts from facilities demanding better health policies during the pandemic and hazard pay.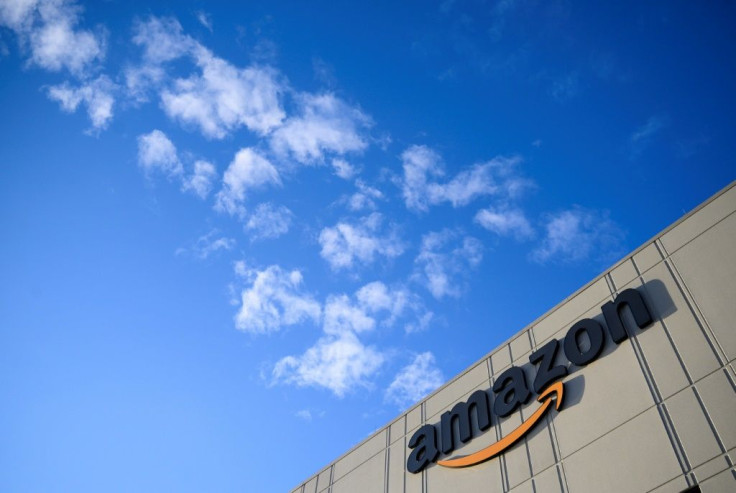 © Copyright IBTimes 2022. All rights reserved.
FOLLOW MORE IBT NEWS ON THE BELOW CHANNELS