American Airlines Layoffs: Severance Package For High-Level Employees Revealed
KEY POINTS
In May, American Airlines revealed severance packages for employees who retire before Sept. 30
It recently revealed the severance package for its senior management
American is being forced to shrink in size due to the drastically reduced passenger demand inflicted by the pandemic
Senior managers and other top execs of American Airlines stand to receive generous severance packages should they decide to voluntarily retire from the company before Sept. 30.
The newly revealed severance packages for directors and those higher in rank, who retire voluntarily, include nine months of pay and more than two years of health care coverage.
In late May, CEO Doug Parker said American Airlines planned to shed 30% of its office jobs and slash its fleet size by more than 20%. The 30% number equates to 5,000 employees.
Parker said the airline is being forced to become small and survive amid heavily degraded passenger numbers due to COVID-19 distancing restrictions.
"We're able to use this crisis to figure out things that we can do more efficiently," said Parker.
After Parker's announcement, American Airlines offered management and support staff buyouts and retirement packages to avoid the humiliation of firing thousands of employees. Buyout options include a third of pay and full medical coverage through Dec. 31.
Those who retire will also receive five years of travel benefits and access to COBRA health coverage for 18 months. The deadline to volunteer for the buyouts and early retirements is June 10. American Airlines told its managers and staff to retire at once because they won't receive any severance if they're fired after Sept. 30.
The airline was one of those that took advantage of the $58 billion federal bailout provided by the CARES Act. The bailout expires Sept. 30. Half this amount consists of grant aid, which covers airline payrolls and prevents layoffs through Sept. 30.
"If there are not enough early out volunteers, we will have to take the difficult step of involuntary separations," said Elise Eberwein, American's executive vice president of people and global engagement.
What American Airlines is doing isn't any different from what's going on at other United States airline firms, especially top rivals United Airlines and Delta Air Lines, which are also shedding tens of thousands of employees to survive the massively reduced travel demand triggered by the COVID-19 pandemic. Their common goal: going small to survive.
In May, United said it aims to reduce the ranks of its management and administrative employees by 30%, or around 3,400 people. For its part, Delta last week dangled two voluntary exit programs before employees: one is a retirement package for employees who have worked at Delta for more than 25 years; the other is a buyout covering most of its workforce.
Delta said in a memo to staff a "smaller Delta unfortunately means fewer people will be required." This means either layoffs or voluntary retirements.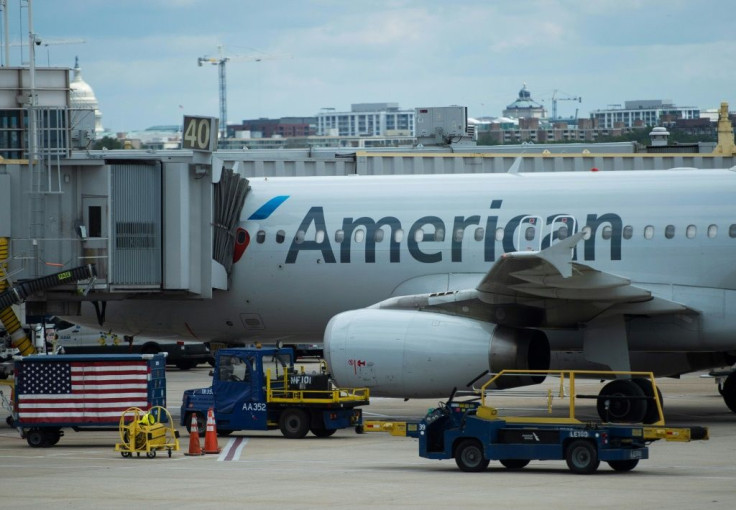 © Copyright IBTimes 2023. All rights reserved.