American Businesses Could Be In For New Supply Chain Pressures
After surviving the nightmare of global supply delays, disruptions, and shortages, American businesses should prepare for another wave of similar problems for the rest of 2022. This time around, the source of supply chain pressures will be domestic rather than international, caused by new government regulations and labor mandates.
According to a new study that takes a close look at U.S. states with the most businesses experiencing supply chain pressures, a big part of the problem is domestic rather than international. For instance, the study finds that 47.5% of companies in Connecticut are experiencing domestic supplier delays, and 25% are seeing delays in delivery/shipping to customers. Oregon, Michigan, and New York, experience similar problems, with manufacturing retail and wholesale trade, and accommodation and food services affected the most.
Domestic supply pressures are expected to get worse in the 3rd & 4th quarters of 2022, according to Patrick Penfield, Professor of Supply Chain Management, Whitman School of Management at Syracuse University. He points to the ongoing contract negotiations with the International Longshore and Warehouse Union (ILWU) and the Brotherhood of Locomotive Engineers (BLET). They could cause slowdowns or work stoppages for products unloaded at the West Coast ports and moved through rail via the U.S., at a time of severe shortages of truck drivers and equipment around the country.
Meanwhile, Professor Penfield sees further supply chain disruptions caused by several pieces of federal and state legislation. Like the federal Uyghur Forced Labor Prevention Act, which requires companies to prove that any products produced in Xinjiang, China, were not made using forced labor. And California state law AB 5, which requires companies to reclassify their independent trucking contractors as employees.
"The labor negotiations, new laws, and lack of trucking capacity will impact on-time delivery, increase costs, and decrease revenue throughout the rest of 2022," Penfield told International Business Times in an email. "History has shown us that protracted labor negotiations and the implementation of new laws/regulations cause disruptions which will delay the product movement and continue to generate congestion within the U.S. supply chain. Transportation could become a 'bottleneck' for companies, and I am concerned that U.S. retailers again will be adversely impacted during the holiday season because of supply chain transportation issues. We could potentially see a repeat of the 2021 holiday season supply chain problems."
But Ryan Droege, CEO at Relay Payments, sees supply chain pressures caused by excessive consumer demand rather than supply constraints. "The largest driver of the supply chain stress over the last few years was increased consumer demand for goods," he told IBT in an email. Thus, he sees the problem as easing, as consumer demand gets back to normal. "The opposite should prove to be true also, where as we continue to see a decrease in consumers discretionary spending, we should see a relaxation of the stress on the overall supply chain," he adds. "I believe this upcoming holiday season will truly indicate which direction 2023 will take us."
Wall Street will be watching closely, as the state of the supply chain is one of the factors the Federal Reserve takes into consideration in assessing its outlook for inflation and interest rates.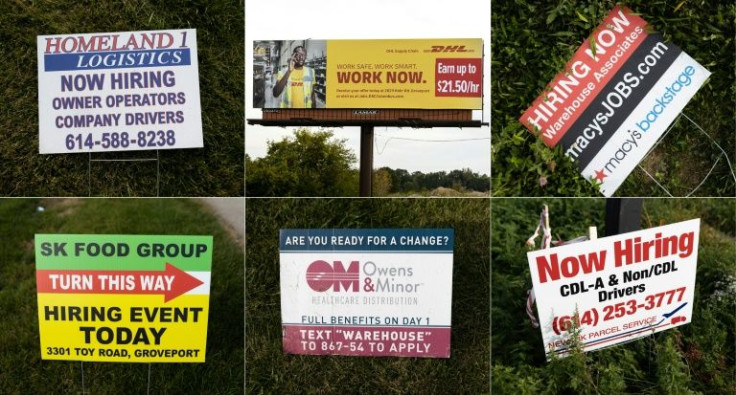 © Copyright IBTimes 2023. All rights reserved.